Fe y Alegría (Faith and Happiness) alleviates nutritional deficiencies of the students of Petare
248 students benefit from this project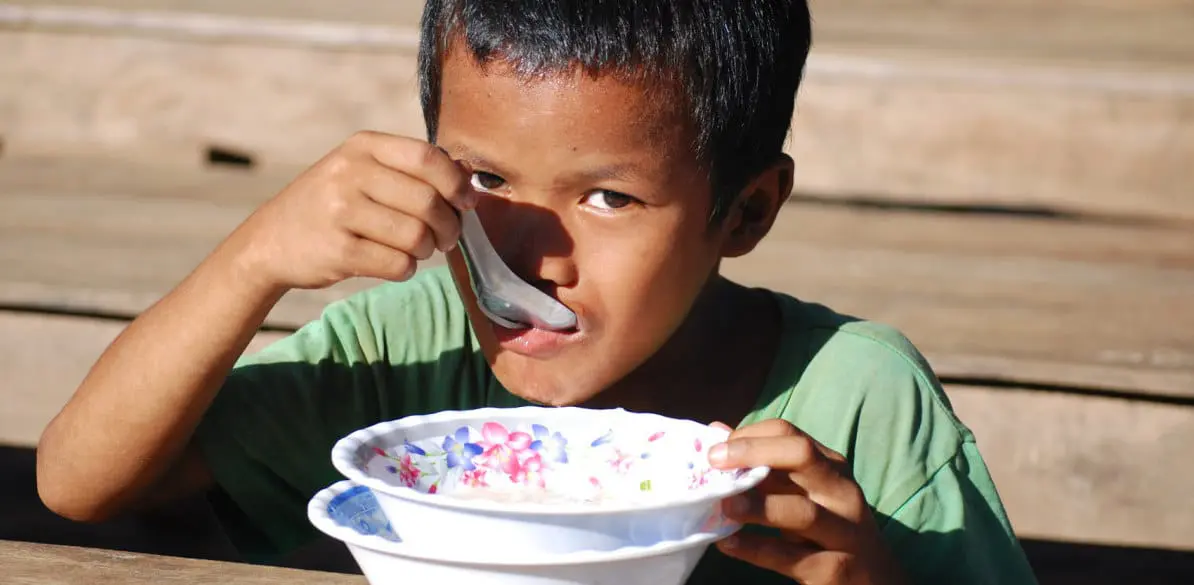 The Civil Association Fe y Alegría, with the support of Fundación MAPFRE, carries out a school meal program to alleviate the nutritional deficiencies of the child population in the town of Petare, in Venezuela.
The beneficiaries of this program are students of first to third grade of primary education. Through this project 248 students receive balanced breakfasts.
This program was born after a scenario analysis in which 21% of the students were found to have an inadequate diet, 11% had chronic malnutrition, 4% acute malnutrition and 2% obesity. These deficiencies result in poor student performance, school drop-out and illnesses such as malnutrition or anemia.
Fe y alegría is an International Movement of Integral Popular Education and Social Promotion aimed at the impoverished population, to contribute to the transformation of societies, based on the values of justice, freedom, participation, fraternity, respect for diversity and solidarity.