Graciela Iturbide
JUN.16.2009 ──────── SEP.06.2009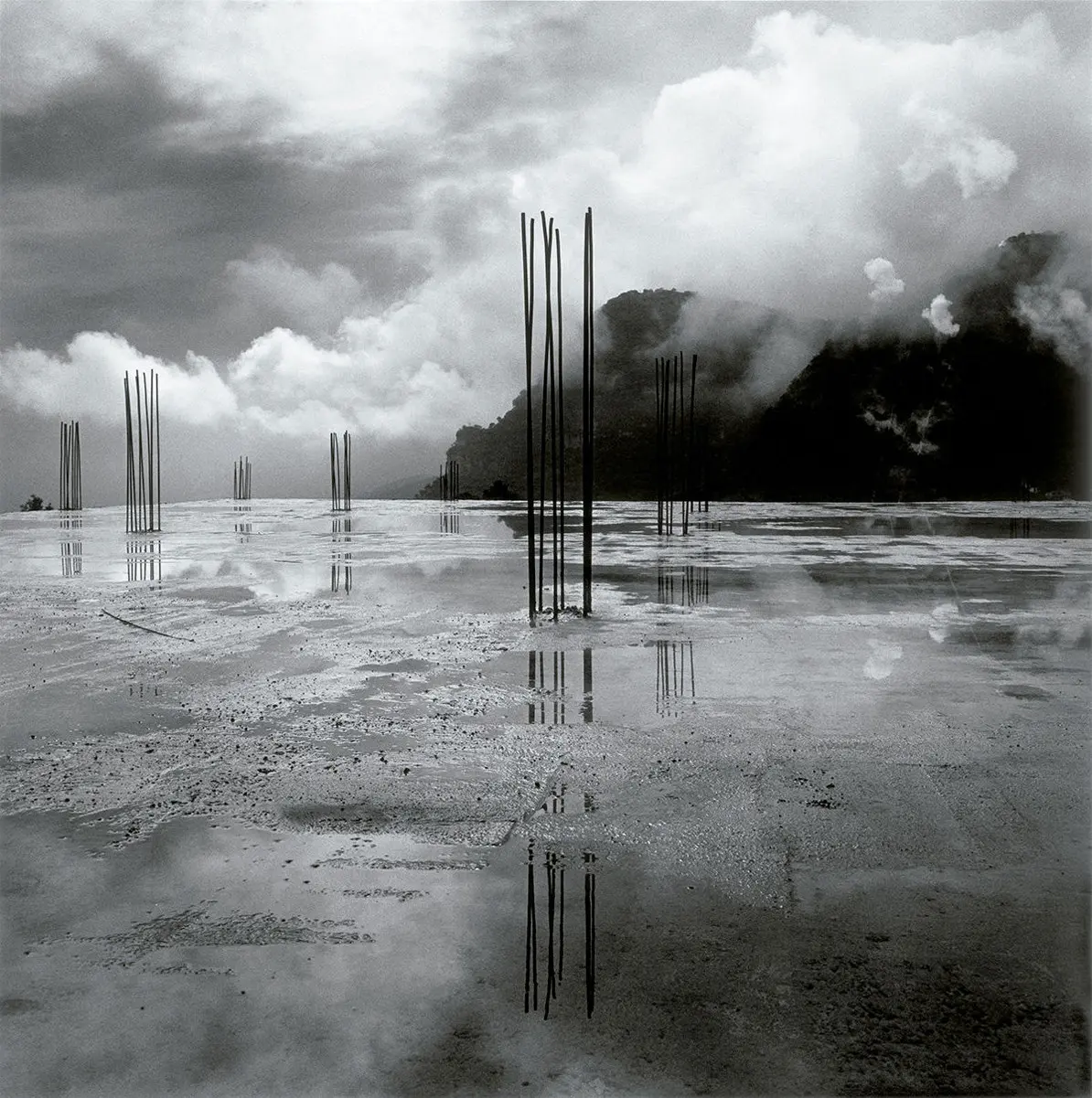 Graciela Iturbide
Chalma, México, 2008
© Graciela Iturbide
© COLECCIONES Fundación MAPFRE
Exhibition
JUN.16.2009 ── SEP.06.2009
The creator of a
powerful, singular and broad-ranging body of work
, Graciela Iturbide is one of the great names in artistic photography inspired by social and cultural situations. Fundación MAPFRE and the José Guerrero Centre of the Granada Provincial Council organized a retrospective of the acclaimed Mexican artist, whose work is essential to understanding the
evolution of photography
in Latin America.
The Exhibition
Graciela Iturbide (Mexico City, 1942) is one of the most outstanding photographers on the contemporary international scene. Over four decades she has built up a powerful and profoundly singular body of work that showcases her talent for bringing unusual metaphors to life.
This retrospective, organized by Fundación MAPFRE and the José Guerrero Centre of the Granada Provincial Council, proposes a transversal journey through the work of Graciela Iturbide in which, while not adhering to a strict chronological order, her most representative projects were associated with the themes that best define her powerful creative imagination.
Iturbide began her career as a photographer in the late 1960s after enrolling at the Mexican Centre for Film Studies. It was here that, mentored by the great Mexican master of photography Manuel Álvarez Bravo, she would discover her true medium of creative expression through the camera. Her apprenticeship with Álvarez Bravo was unquestionably fundamental and, rather than a formal influence, reflected the transmission of a legacy, of a sensibility founded on the artistic values associated with modern art, yet above all based on the rich and complex culture of Mexico.
In 2008 she was awarded the Hasselblad Award, the highest distinction to which a photographer can aspire today, in recognition of her talent and her contribution to the world of photography.
The exhibition presents a journey through her entire trajectory. Midway between documental and poetic, her unique vision is evident from her very first projects, which focused on the indigenous communities of Mexico. The exhibition delves into the visual journey of Graciela Iturbide, with portraits of the Seris Indians who live in the desert region of Sonora; of the women of Juchitán (on the Tehuantepec Isthmus, Oaxaca); and her fascinating essay on the birds she has been photographing for years. Her images, apart from her native Mexico, feature such diverse countries as Spain, the United States, India, Italy and Madagascar. Her interest in different forms of cultural diversity have turned her journey into a working dynamic from which she expresses her need as an artist: "photography as a pretext for understanding", in her own words.
It is also worth mentioning that the exhibition is showing alongside stills from the series 'El baño de Frida' (Frida's Bathroom), a documentary video made by the Mexican director Nicolás Echevarría in which he filmed Iturbide during a photography session held in the bathroom of Frida Kahlo, revealing her personal way of seeing and feeling the place and its objects.