Pencil in Hand: "20th Century Drawings"
MAY.27.2011 ──────── AUG.27.2011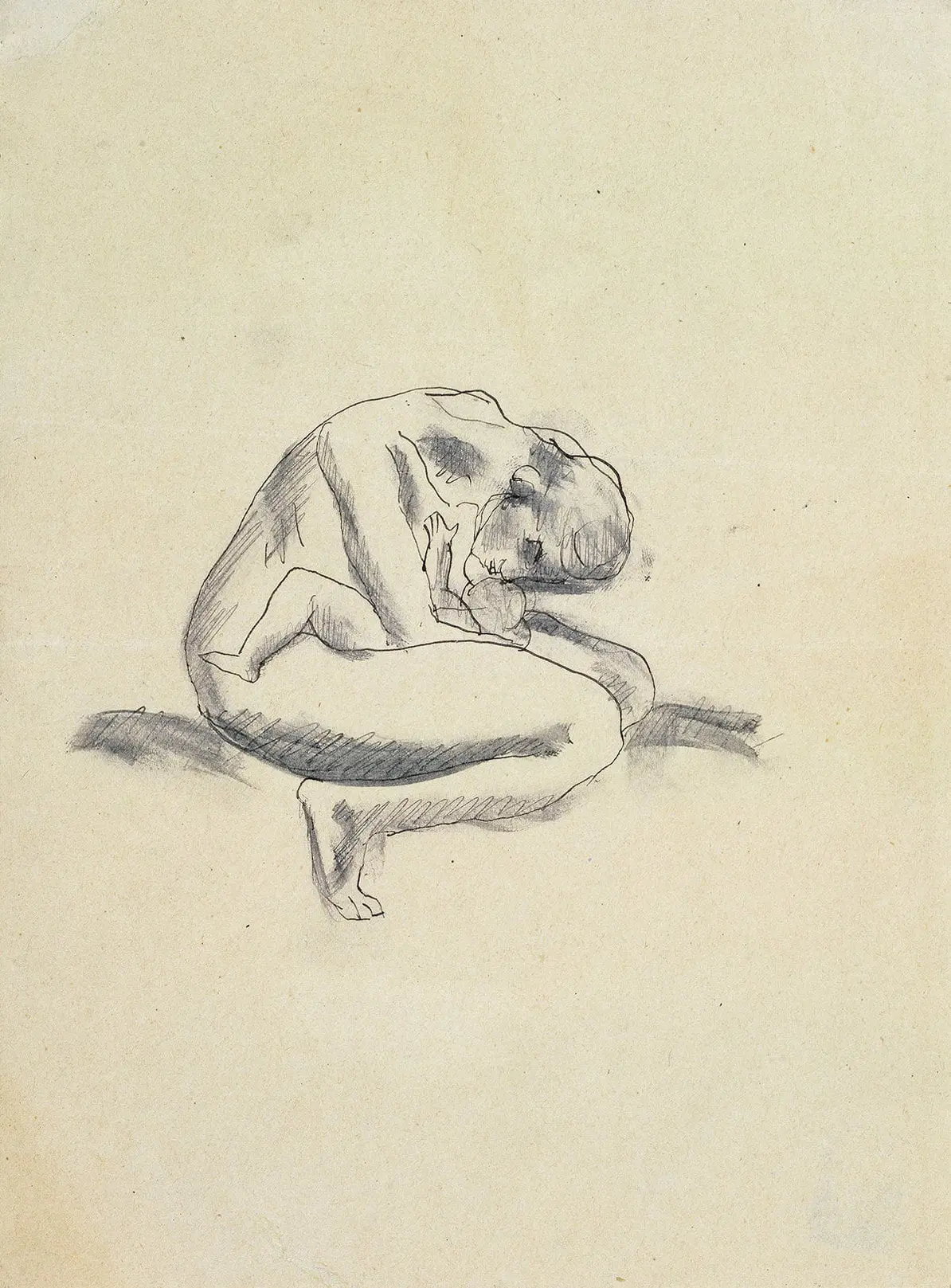 Pablo Picasso
Maternité [Maternity], 1902-1903
© Colecciones Fundación MAPFRE
Exhibition
MAY.27.2011 ── AUG.27.2011
The exhibition
Pencil in Hand: 20th Century Drawings
offered a careful selection of
more than one hundred drawings
that allowed the viewer to admire the broad panorama of art from the previous century inside and outside Spain.
The exhibition
The exhibition presented for the first time in our Recolectos Exhibition Hall in Madrid, an important part of the holdings of the Fundación MAPFRE collection of 20th century drawings. The show included a careful selection of more than one hundred drawings, presenting a coherent picture of the development of the art form in the first half of the 20th century .
Drawing has been one of humankind's most intimate forms of expression since the origins of our species. The exhibition sought to situate work on paper within the world of modernity. This is because a drawing is not merely a sketch or a preliminary study but, at times, can be considered a work of art in itself.
The exhibition was organized in five sections:
Tradition: the show began with still academic-like drawings, featuring artists connected to tradition but who demonstrated an expressiveness that suggested the beginning of the century to come. Among these artists were Mariano Fortuny and Joaquín Sorolla.
Modernity: the period from 1900 until the outbreak of the Spanish Civil War was marked by different transformations and a process of renewal in painting. As part of this process, the image of woman played an important role, becoming the true protagonist of the modern world.The exhibition contained Noucentisme drawings by Joaquim Sunyer and Enric Casanovas alongside works by Francis Picabia, Auguste Rodin and Egon Schiele.
Avant-Garde Spirit: the construction of a language of abstraction, geometric and analytical on the horizon of Cubism, emerged through a series of works by Joaquín Torres García, Rafael Barradas, Juan Gris, Albert Gleizes and Sonia Delaunay. The constructive sense of painting could be seen in drawings by Laszlo Moholy Nagy, the collage of Alexander Archipenko and the Miniature Merz by Kurt Schwitters.Almost at the same time, a group of Spanish artists working in Paris within the circle of Picasso and Cubism were known as the Paris School: Manuel Ángeles Ortiz, Hernando Viñes and Francisco Bores are some of the most important ones.
Surrealism: some of the painters featured in the exhibition were active members of the group and essential figures in the Surrealist movement. Such is the case of Salvador Dalí, Joan Miró, Luis Fernández and Óscar Domínguez.
At the Limits of the Avant-Garde: in the years following the Civil War, a certain type of traditonalist and melacholy art coupled with the German realism of the 1920s appeared. It would find its best expression in the watercolors of Arturo Souto.