Odilon Redon (1840-1916)
FEB.11.2012 ──────── APR.29.2012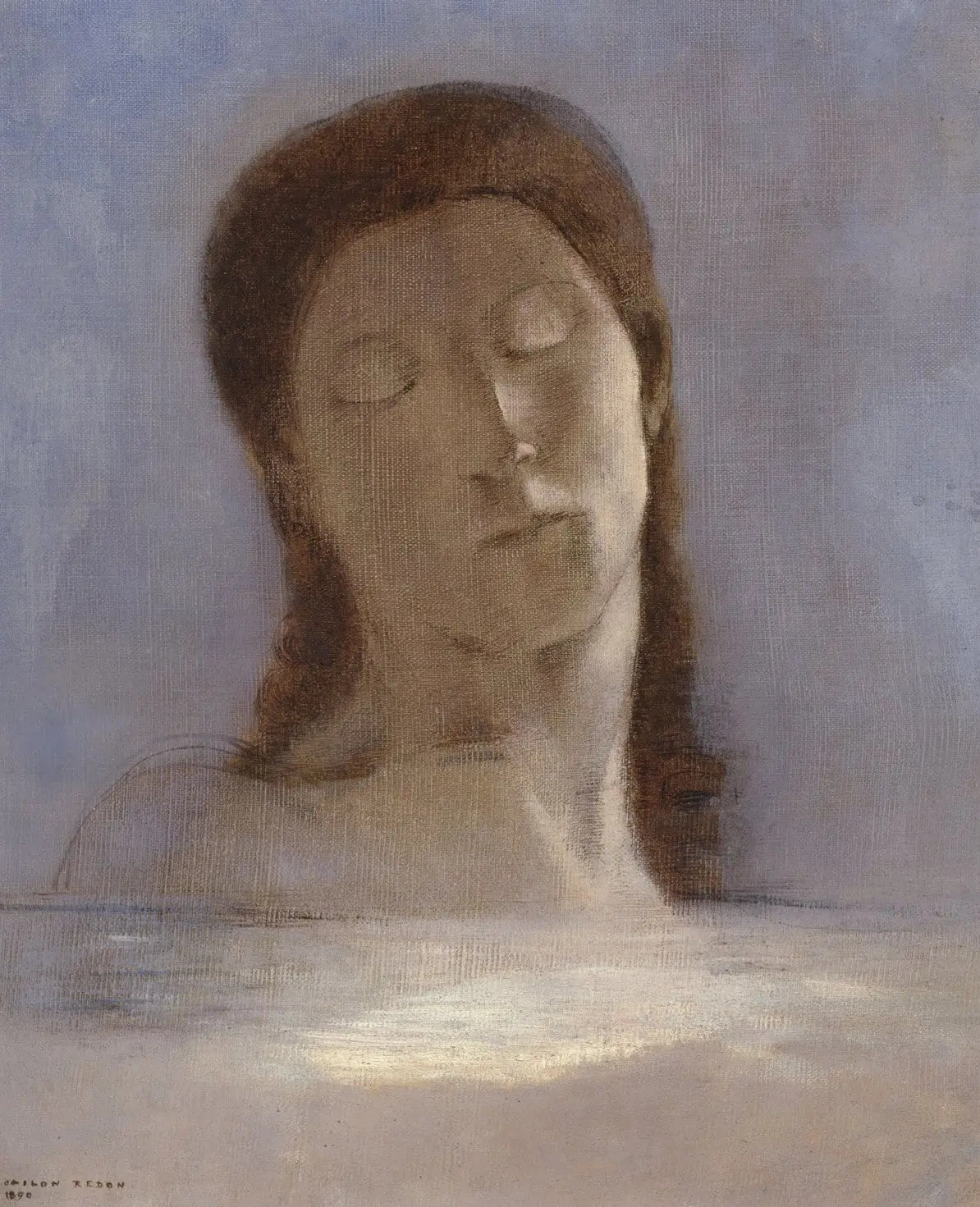 Odilon Redon
Eyes closed, c. 1890
Musée d'Orsay
© RMN-Grand Palais [Musée d'Orsay] / Hervé Lewandowski
Exhibition
FEB.11.2012 ── APR.29.2012
The first major solo exhibition of
Odilón Redon
in our country displayed
170 masterpieces from several institutions
, including oil paintings, drawings, etchings, decorative panels and sketches for textiles.
The exhibition
A painter of the imagination and the subconscious at a time when naturalism predominated, Odilon Redon (Bordeaux, 1840-París, 1916) was an artist on the fringes. A contemporary of the impressionists, he exhibited his work with them in 1886 but never shared the same aesthetic. Redon earned great success in life and played an instrumental role in the birth of modern art. However, he continues to be one of the least well-known artists from the turn of the 19th to the 20th century.
With the goal of disseminating his important and original body of work, Fundación MAPFRE organized the first solo exhibition in Spain of this incomporable French artist in the history of art. This major exhibition was held in collaboration with the Musée d'Orsay and curated by Rodolphe Rapetti (INHA, Paris). The exhibition encompassed Redon's entire artistic career and singular world, a precursor to symbolism and the Nabis group, with 170 pieces from the Gemeentemuseum in The Hague, the Museo Van Gogh and the Rijksmuseum in Amsterdam, the Musée des beaux-arts in Bordeaux, the Staatliche Kunsthalle in Karlsruhe, as well as from important private foreign collections.
Organized in chronological order, the exhibition began with his beginnings as an engraver under the tutelage of Rodolphe Bresdin and reached its culmination with his color period and great decorative works, ranging from what were called his Noirs, in the atmosphere of the symbolists, to the mythological scenes and the incandescent The Chariot of Apollo, an ode to light.
Owing to his truly personal style, the innovative use of color and tone, and a subject matter based on the complexities of thought, the occult and the mechanisms of dream, Redon profoundly influenced the symbolist, fauvist and nabis generations, carving out a space among the most important painters of the second half of the 19th and beginnings of the 20th century.