COVID-19 forced us into a new world
In which start-ups have been the first on the path to reconstruction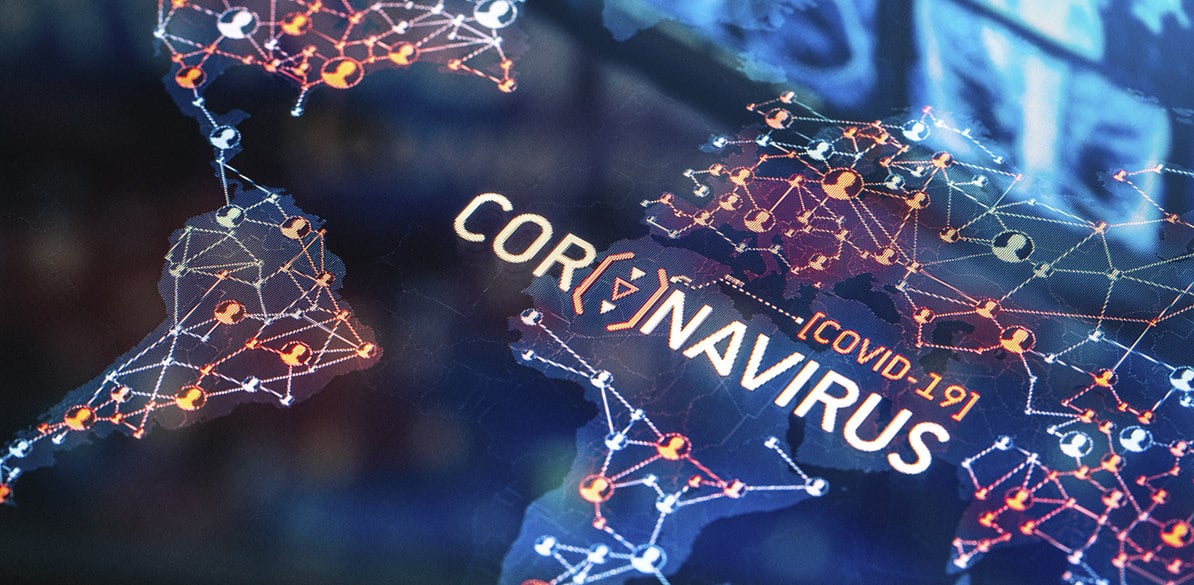 We have heard many times about the benefits of interconnection, globalization, moving out of the comfort zone and resilience. Some have adopted and encouraged these concepts, others just listened to them from afar as if it were a wave that would never reach them. COVID-19 has brought a new world. A changing environment that forces rapid, more humane and more proactive adaptations. So no matter how much we are forced to practice social distancing, to quote Aristotle, humans are social beings by nature.
What will this new world be like? Let's take a bird's-eye view, from the most global view to the most individual. From geopolitics, through the supranational systems of political and economic integration, the solidarity of the regions, to social innovation impacting our every day surroundings arising from personal inspiration. On this occasion we are faced with the antagonism of gatopardism: everything changes so that almost nothing stays the same.
The United States could cease to be a single superpower, sharing a position with one or more world powers, probably of regional influence (Russia, China and the United States). The supranational structures resulting from the Second World War have given way to other structures that now represent current powers and national interests. This transition process led to a greater bilateralism and less multilateralism. Europe could end up being, as Brzezinski said, a peninsula of Asia.
The debt level of some countries already exceeds 100% and rising, which will tie them to international creditors with perpetual debt. This debt will impact asymmetrically (like the impact of the coronavirus on a national level). Developing countries will again suffer the most, according to the Economic Agenda of the El País newspaper. The regions' solidarity will be sold as a heroic act, when in fact it is a European principle enshrined in the Treaty of Rome (debt, production, sales, customers, etc.)
While the governments where the pandemic has impacted most have focused on health containment, the population has reacted to respond to the next step, the human one. Initiatives such as psychological support, volunteering in residential areas or neighborhoods, solidarity with closed shops or with surplus stocks, cash donations or citizen collaboration platforms from home, sewing masks or 3D printed items, have flourished at a speed never seen before. These initiatives were sometimes driven by public and private collaborations, and others were independant intiatives.
Formerly consolidated sectors are undergoing profound upheavals (such as aviation, the automotive sector and tourism). This economic and social impact is transforming the way we see the world, giving way to an economy with purpose and an economy of recognition (Opinno – 10 Post COVID-19 Trends). Everything will be more human, more social and strangely enough, somewhat more physically distant.
These changes not only impact countries and businesses. People are the ones managing, leading and executing the projects. Start-ups have been the first to react due to their flexibility and enormous resilience. On occasions they adapted by taking advantage of their operations, on other occasions by simply rotating 100% towards an altruistic contribution. The health sector has been the most active in this short period of time. Masks and 3D printed items are the products needed most. ECGlove (Mexico) is a perfect example. In the field of psychological assistance we highlight Psyalive (Chile and Brazil) as an example of online care. The work of the Foundación Donde Quiero Estar (Argentina) and its volunteer campaigns to care for cancer patients, is remarkable. iHero (Spain) provides them with remote online therapy. AIUDO (Spain) focuses on high risk dependent groups such as the elderly, that have been greatly affected. In the realm of supply chains, the adaptation of the agricultural sector has received great support from MANEJEBEM (Brazil).
All of these projects share their experiences online through RED INNOVA, where the generation of knowledge stimulates, empowers and integrates ideas and initiatives against this pandemic on a global scale. We fight locally, but we impact globally. It could be said that RED INNOVA is a sample of more than 70 start-ups in Europe and Latin America that are setting the pace of this new reconstruction phase. A renewed world, more social and more humane.
Gustavo F-Mazarambroz de Arespacochaga has been an entrepreneur since he was 16 years' old. Having led foundations and disruptive technology companies, he now works as Engagement Director in the Department of Social Innovation at IE University. His dedication to service as well as his passion for entrepreneurship has resulted in him directing the Fundación MAPFRE Awards for Social Innovation from EI, as an academic partner. His background includes an Executive MBA, a Public Management Leadership Program and a Master's Degree in International Relations.