The significant increase of longevity in a decade in which "diversity and experience prevail over skills"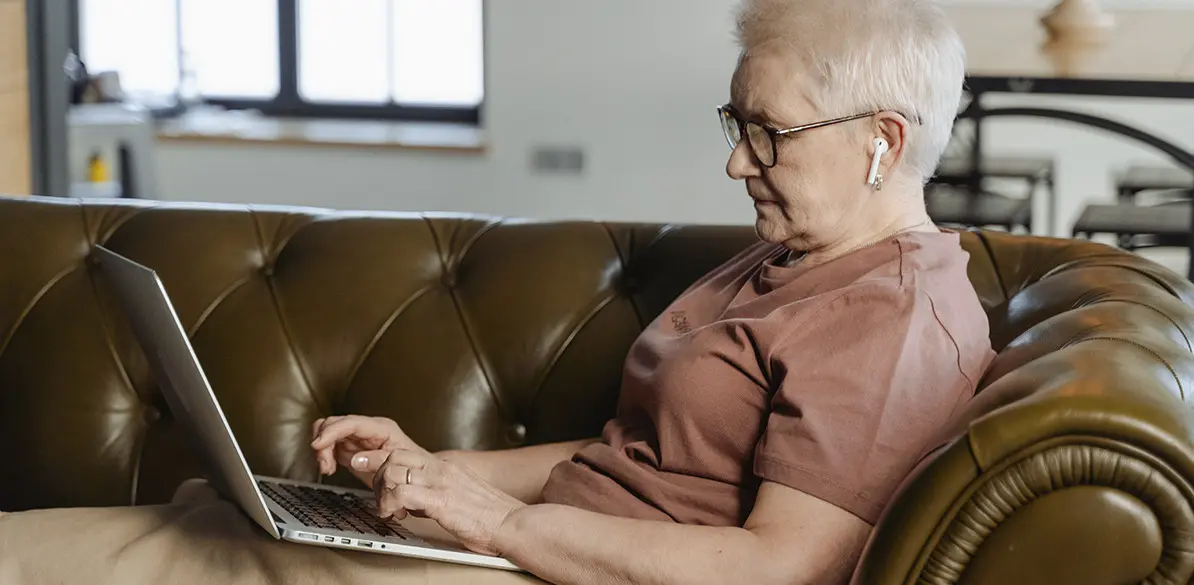 "Develop your talents and do not think of withdrawing from the world until the world regrets your withdrawal"; this is one of the opening quotes from one of the chapters of the book Elogio De La Experiencia (Praise For Experience). As if it were a sign from the universe, I came to it a few days before writing this article about #ThePrideOfAge, and I was touched to realize that this phrase by Samuel Johnson makes perfectly matches with the meaning of this concept that I have been working with so much love for a couple of years.
"El Orgullo De La Edad" (The Price of Age) is based on valuing the experience of seniors, at a historical moment in which it is not a minor fact that there is a strong participation of entrepreneurs over 50 years of age in the most successful companies that, for example, in Latin America are identified with the SistemaB seal.
Data like this, added to the demographic transformation we are experiencing (95 out of every 100 people today reach the age of 60) makes it necessary, fundamental and inescapable, to understand the trends we need to align ourselves with when creating products and services to respond to the mindset around the new narrative of old age that is here to stay:
There is a new diversity in which "connecting the dots" (in this case connecting people) in a world that represents increasingly complex challenges (not to mention those imposed by COVID-19) raises a reflection about considering, in human talent teams, the success rate achieved by those formed by people who not only think differently, but also belong to different generations.
We need universal design, and although this is an old concept in the field of industrial design, today more than ever we need to apply it to everything and apply it well. If we think about the needs of those over 60 and we align them to the fact that since 2007 the WHO is raising the need for smart cities according to age, this reveals a long list of questions that need answering.
3. It has been studied that boomers use reading as their means of consumption, and today we are seeing characters like Shirley Curry (84 years old), also known as "grandma gamer" or platforms that on the one hand allow people in nursing homes to experience virtual tours of a city and, at the same time, the professions that assist them to analyze the improvements that this produces in their knowledge and handling of reality.
Which means that "the stereotype of the older person who feels overwhelmed by technology is also on its way to becoming obsolete", or to put it another way we are entering a time of transgenerational digitization.
All of these findings encompass key aspects of the "survival revolution", which is nothing more than a process of adaptation to the changes we are experiencing as a planet, and which take into consideration the traits that tend to improve with age, such as knowledge, social acumen and the mastery of words.
Today we are facing an significant increase of longevity over the last decade in which diversity and experience prevail over skills. We are in a historical moment in which the self-perception of those over-60s is changing and this change in perception is also occurring in other generations. That said, "the senior revolution is preparing for a journey into a transformative future" where surely the answer to the question "have you found happiness despite your age or because of it?" will continue to change, just as it is certainly different today than it was a couple of years ago.
Other interesting resources:
Carl Honoré, 2019. "Elogio De La Experiencia, cómo sacar partido de nuestras vidas más longevas", (In Praise Of Experience, how to make the most of our longer lives), first edition, editorial RBA.
Maria Emilia Correa, 16th March 2021. "Palabras Mayores" (Major words).
Iñaki Ortega Cachón, April 15th, 2021. "La revolución de la longevidad y las oportunidades estratégicas para las empresas" (The longevity revolution and strategic opportunities for companies).
Sebastián Campanario, 2019. "Revolución Senior" (Senior Revolution), first edition, editorial Sudamericana.
Camilo Herrera, 15th March 2021. "Palabras Mayores" (Major words).
Mercedes Jones, April 15th 2021. "La revolución de la longevidad y las oportunidades estratégicas para las empresas" (The longevity revolution and strategic opportunities for companies).
Photo by MART PRODUCTION in Pexels.
Catalina Santana Castellanos, industrial designer, specialist in trend research. Co-founder and manager of 101ideas since 2018, company flag bearer of Agepride (The Pride of Age), where they work to revitalize the adult life of people, bringing job opportunities to productive adults. Semifinalist company in the 2021 Fundación MAPFRE Social Innovation Awards (4th edition). She has more than 10 years experience as a (Coolhunter) analyzing social, urban, cultural and consumer trends, and since 2016 she has been researching trends around longevity and ageism.