Berenice Abbott and New York
The city as an extension of the artist's gaze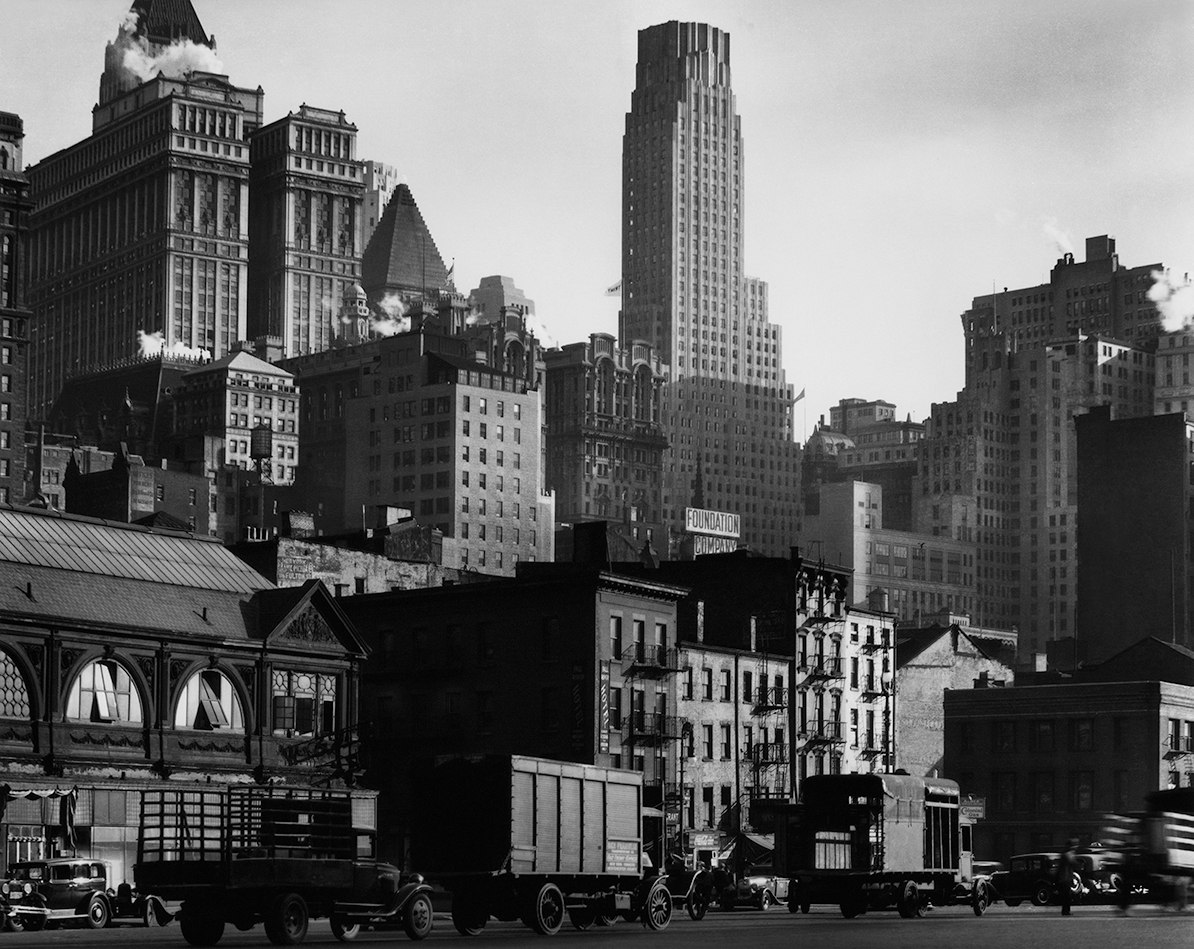 Berenice Abbott
Wall Street, 1932
International Center of Photography Purchase, with funds provided by the National Endowment for the Arts and the Lois and Bruce Zenkel Purchase Fund, 1983 (388.1983)
© Getty Images / Berenice Abbott
Bohemian, with short hair like a boy and the resolve that only comes with youth, Berenice Abbott arrived in New York in 1918 to study sculpture in Greenwich Village. And even though three years later the American artist would decide to embark on a new adventure and travel to Europe, New York remained an element that, in one way or the other, always formed part of her artistic growth. Under her gaze the city took on a different dimension.
Born in a middle-class family in Springfield, Ohio, in 1898, Berenice had a difficult childhood Her parents' breakup when she was two and the separation from her three siblings forged a strong and independent personality.
At twenty and with clearly defined ideas, she abandoned her journalism studies and set out in pursuit of her dreams.The most avant-garde circles in New York City embraced her audacious and modern spirit enthusiastically. This circle included Eugene O'Neill, Man Ray and Marcel Duchamp, among others.
In 1929, after a stay in Paris, Abbott returned to New York. The city, in the wake of the stock market crash, was going through a tumultuous period. At the height of the financial crisis, the city became modern in the hands of the young photographer, who decided to part ways with Atget, Man Ray Djuna Barnes and her Dadaist friends and to stop taking portraits and devote herself to documenting the city.
She slipped into buildings, rang doorbells and sat down in the homes of strangers, on the second or third floor of apartment buildings, to view the city from the right perspective. She opened the doors of the city wide and photographed it as no one had before. Vulnerable, tenacious, wild, orderly and unpredictable, the city became an extension of the will of this inimitable artist.