We open the doors to Richard Learoyd's camera obscura
Don't miss out on this encounter with the photographer in order to learn more about his unique artistic proposal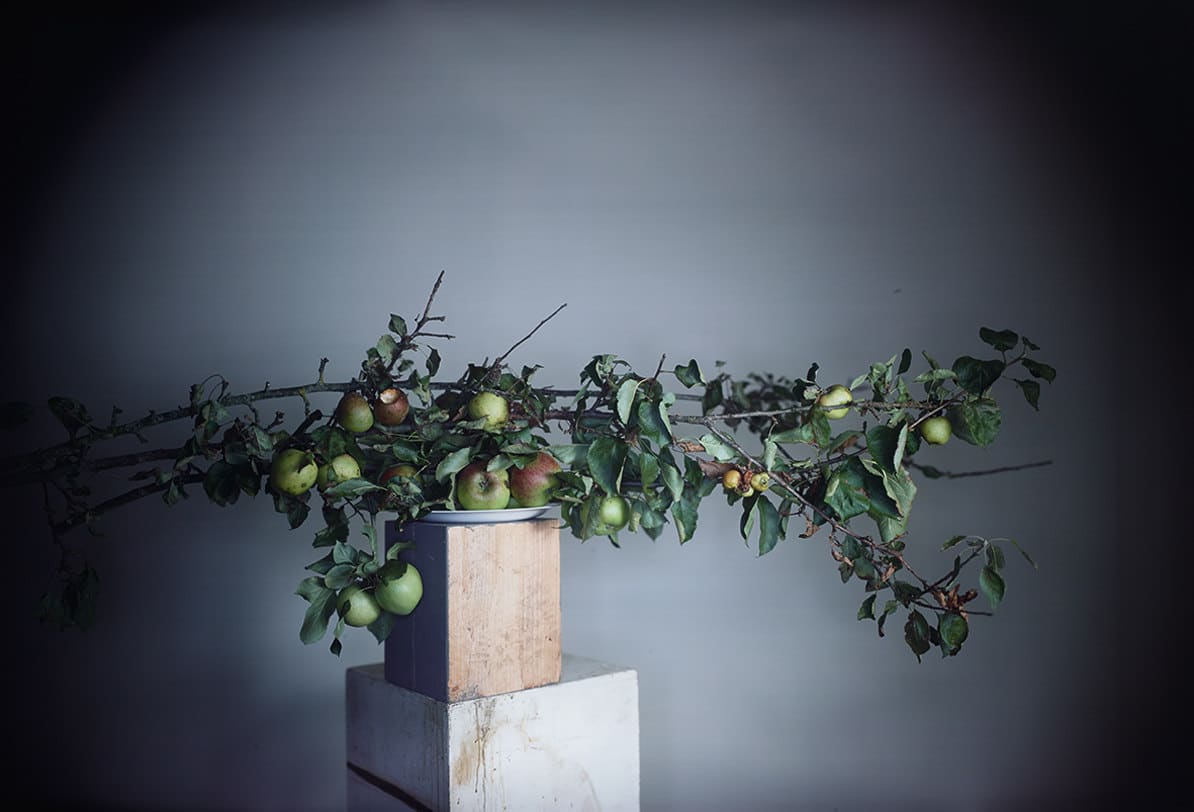 Richard Learoyd
3 branch apples #2, 1916
© Richard Learoyd. Courtesy of the artist and Fraenkel Gallery, San Francisco
On 5 June we will be unveiling our Richard Learoyd exhibition in Barcelona. Making the most of his presence in the city, we have arranged an open meeting with this exceptional photographer in which we hope to delve deeper into his notions of art. We invite you to come along and join in.
This is a one-off opportunity in which the artist will be chatting to Marta Dahó, exhibitions curator and teacher, about his particular concept of photography, his methods, and other important topics regarding his unique artistic offering.
The ELISAVA school of design will be hosting this meeting which will take place within the Master in Photography and Design and will be held in English. Given that places are limited, please sign up beforehand. If you are unable to attend, you can follow us via streaming.
Richard Learoyd (Nelson, United Kingdom, 1966) is well-known for his unique photographic work which he has been carrying out for over a decade and which consists mainly of portraits of clothed and nude models in his studio, as well as animal, landscape and dark mirror photography.
Although his motifs do not stray from traditional themes (portraits, landscapes, still-lifes) the exceptional nature of his technical methods, principally based on a camera obscura he built himself, give rise to unique images which have a dominant aesthetic intensity and an oddly contemplative quality and are in direct contrast to the frantic overproduction of the visual output of our times.
Richard Learoyd's work constitutes one of the most personal and thought-provoking proposals to have emerged on the contemporary photography scene. In this encounter you will be able to learn more about the unusual methods employed by this extraordinary photographer.
Don't miss it.
Step into Richard Learoyd's universe.