Child restraint systems integrated into the vehicle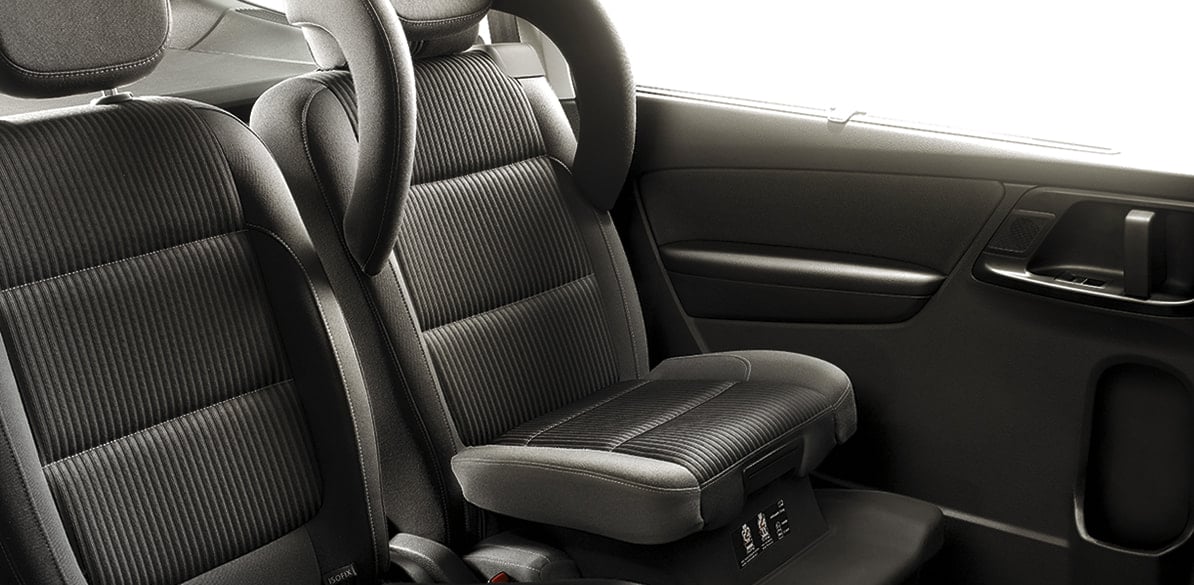 They relieve you of the burden of having to source your own child restraint system. However, they do not offer the same level of safety as a booster seat with a backrest. We are talking about child restraint systems integrated into the vehicle offered by some car manufacturers. Basically, they consist of a booster cushion incorporated into the seat that can be used whenever required. All that is needed is an anchoring point to lift the seat up, and the child can make use of it.
They are not offered by all car manufacturers, nor are they available with every model. This varies greatly, of course, between one country and another. It should also be remembered that car manufacturers adapt the equipment in their models to different countries. There is a huge difference between cars marketed in Europe and those sold in the United States or Latin America. Because of this, if you are interested in this system, the best solution is to make direct contact with a dealer and ask if this option is available.
Manufacturers such as Volvo, Dodge, SEAT and Volkswagen offer this system. It should be pointed out that this system is only suitable for children who are already able to use a booster seat without a backrest, as basically that is the level of safety they provide. In other words, Group III child seats (for children around 6-12 years old, weighing 22 to 36 kilos), although each manufacturer has its own specifications that we will detail below. All other children must use a child restraint system appropriate for their weight and height.
The vehicle's integrated seat is basically a booster cushion that enables children to make use of the car's seat belt, in that they are raised to a level that allows the belt to fit correctly.
In most cases there is a choice between two heights. This way you can opt for the height that best suits the child. To decide this, it is essential to use the seat belt as a guide. The belt must fit perfectly without exerting pressure on the neck.
Obviously, these cushions offer less protection than booster seats with a backrest, especially in side-impact crashes.
Some manufacturers specifically feature a curtain airbag to offer greater protection to children using these booster seats. Volvo, for example, have extended this type of airbag downwards to improve head protection for smaller children and minors.
These cushions can be used when required and convert to adult seats when necessary, i.e. the booster seat is stored within the seat cushion. The booster seat reappears with the pull of a lever.
In the case of Volvo, integrated booster seats are aimed at children over 95 cm in height and who weigh more than 15 kilos, while Volkswagen say their version can be used by children weighing between 9 and 36 kilos (children in Group I must wear a special strap specifically designed for these seats).In the case of Dodge, the integrated booster seats are aimed at children with a weight between 22 and 39 kilos and a height of 119 cm to 145 cm. Here you can see a video that demonstrates how the Dodge and Volvo integrated booster seats work.
SEAT also offers an integrated child seat in its Alhambra model. In this case, the seat is only suitable for children in Group II (15-25 kilos) and Group III (22-36 kilos), according to the ECE-R44 standard. It has a 'guide handle'.
Naturally, these types of integrated booster cushions must only be used as child seats for Groups II and III, which is the time that the child is already only using a CRS to ensure that the seat belt can offer adequate protection.
Whenever you use these integrated seats, the seat belt must be used. This is the element that secures the child in place in the event of an accident or sudden braking.
Also, bear in mind that it will almost certainly be necessary to buy a CRS, as the integrated booster seat is not removable, which means that if you want to transport your child in another vehicle you will need an additional child seat.