The safest way of taking children in two-seaters and convertible cars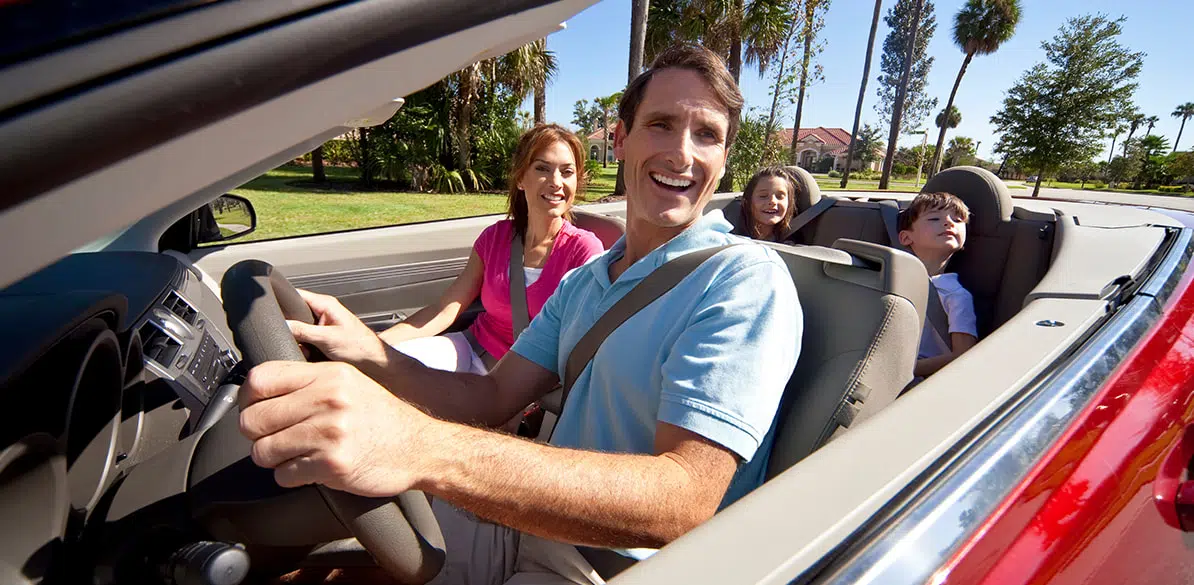 The vast majority of cars on our roads have more than two passenger seats and are not convertibles. As a result, most articles available on the Internet provide information on the more common types of vehicles, while there is very little or at least only very general information on two-seaters and convertibles.
It should be pointed out that not all of these vehicles are necessarily sports cars, although these are the most well-known. Utility vehicles such as a Smart ForTwo, or some dual use vehicles used for deliveries, or light trucks, for example, are also two-seaters.
Having said that, we know that by law children of a certain age and smaller than 135 cm in height are obliged to travel in the back seat of a car in their child restraint system (CRS).The exceptions to this include two-seater vehicles, namely vehicles that do not have rear seats.
In these circumstances, the logical step is to install the child's CRS on the passenger seat, but taking the following precautions:
The seat should be rear-facing whenever possible (up to 15 months old at a minimum). It is advisable to do so for as long as possible, even up to four years old.
If the child seat is rear-facing, you must ensure that the passenger airbag has been disabled. If you cannot disable the airbag and the child is using a Group 0 seat, you simply cannot travel with the child, because it must be disabled by law if the child seat is rear-facing.
In addition, you should avoid dangerous practices such as carrying unsecured children in the car under any circumstances, even if they are being held in your arms, and you should certainly not share a seat belt between an adult and a child sitting on their lap. In this case the seat belt would not protect the adult sufficiently and would certainly not protect the child either. The child could potentially suffer much more serious injuries by being crushed between the adult and the seat belt in a crash.
In the case of convertible cars, there is no particular legislation in this respect, but it is merely common sense that tells us to avoid such risky practices to protect our children.