Leaders of the future
When you work for educational equality, you are working to change reality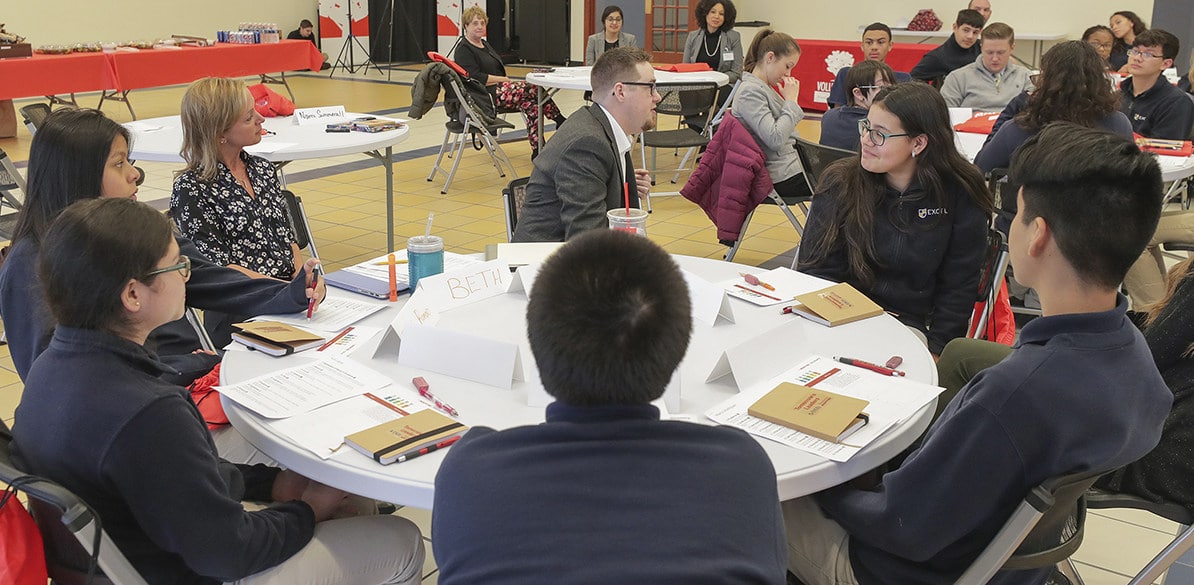 On 2 April, eighth grade students from the Excel Academy East Boston school went to the offices of MAPRE USA to share the experience of a typical working day and gain an insight into the company culture. The students were welcomed by Alfredo Castelo, president and CEO of MAPFRE USA and the US representative for Fundación MAPFRE.
"These days, in America, the circumstances into which a child is born dictate the opportunities that life will offer. Children born into historically marginal communities will not have access to a wide range of resources and opportunities". It was with these words that Josh Biber, executive director of Teach For America – Massachusetts, summed up the leitmotif of his organization.
Teach for America, thanks to an agreement signed with Fundación MAPFRE, finances training for teachers who will then work with children from low income communities in the city of Boston (Massachusetts). The organization recruits university graduates and outstanding professionals who commit, for an initial two-year period, to teaching at schools in marginal neighborhoods, thereby combating educational inequality.
Biber expressed his gratitude for the support they receive from Fundación MAPFRE, allowing them to work alongside other educators at the Excel East Boston school, "to create opportunities such as today's, during which the students have been able to dream big and appreciate the enormous potential that resides within them".