Don't let a mask spoil your summer
Tips to make it easier to use mask during these hot summer months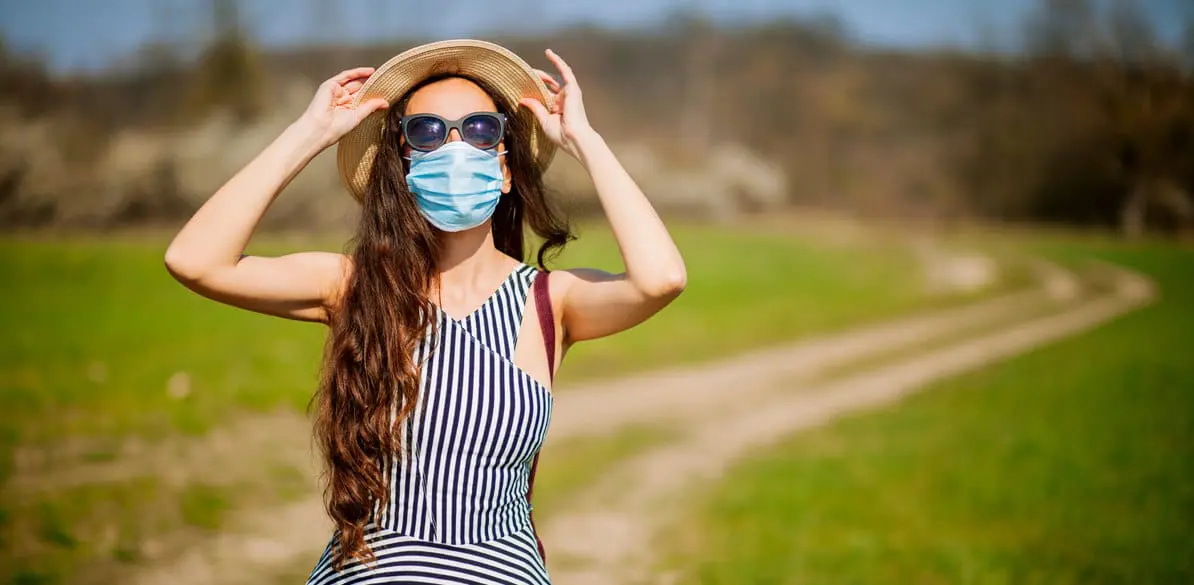 Masks have become a part of your life and you know that although wearing them is uncomfortable, you have to wear them to guarantee health and safety. But summer brings us the heat, increasing that uncomfortable feeling.
Due to the mandatory use of masks in public spaces, here are some tips to make them more bearable:
Surgical masks are the most recommended, as they are not too tight and are more breathable. They do not accumulate as much hot air and transpiring and humidity are less compared to other masks.
If the mask is tight or the heat bothers you, you can use an ear saver strap for a better fit so it does not bother you behind the ears. Always make sure your nose and chin are perfectly covered.
We advise carrying a spare mask. If you notice that the one you are wearing is humid, you should throw it away and replace it with a dry one.
Clean your face with warm water and mild, unscented soap before and after using the mask to avoid skin irritation.
After washing your face, and before putting on your mask, we suggest you apply a moisturizing cream on the areas where the mask rubs or presses you face (ears, nose and cheeks).
We do not recommend wearing make-up when wearing a mask as it generates an occlusive and contaminating effect on the skin. We recommend using lip balm for your lips.
Apply sun protection with a high factor (more than 30 SPF) as masks do not protect from sunlight. Also, after the confinement you must take even more precautions as your skin has not yet been exposed to run radiation and it is not prepared.
It's important that you hydrate properly and drink water every few minutes.
As far as possible, avoid going out during the hottest hours of the day (between 12:00h and 16:00h), especially for the most vulnerable people, and walk or stroll in shaded areas.
Follow these tips so your mask doesn't spoil your summer. And the most important fact: don´t go out without it.