Our Recoletos Exhibition Hall is reopening its doors
Come and enjoy the works of Rodin and Giacometti and the dreams of Miró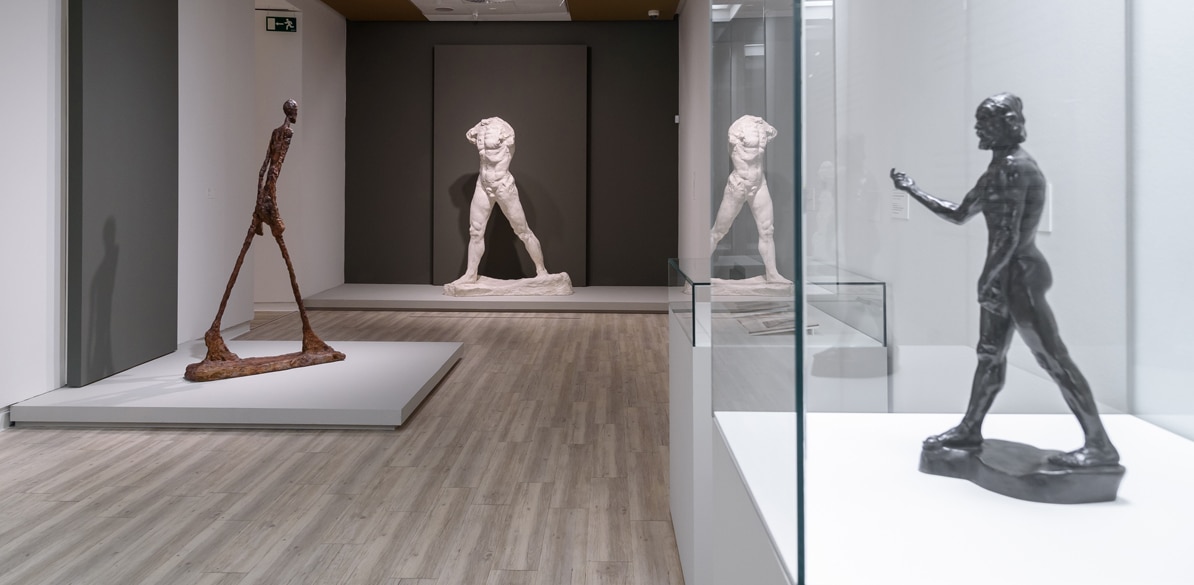 From the day we took the decision to close our exhibition halls we have looked forward eagerly to this moment that has finally arrived: from 2 June our Recoletos Exhibition Hall is reopening ts doors.
We want your visit to be special, and that your reacquaintance with the arts will have a soothing effect on your spirits. That is why entrance tickets are free for healthcare staff, members of the State Security Forces and fire brigade (available at the ticket desk upon proof of identity). As a tribute to their efforts, we are offering them that which we value most; art to restore the spirit and to look to the future with hope.
In order to watch over your safety and ensure that nothing spoils your visit, we have taken a series of measures aimed at preventing the spread of COVID-19: the maximum capacity is for 60 people and wearing a mask will be compulsory. We have marked out the route through the exhibition and also safety distances to make social distancing easier to comply with. You will find hydroalcoholic gel dispensers throughout the exhibition hall. Audioguides, brochures and other information sources will not be available to the public.
We have also taken special cleaning measures and our coat check service is closed. You will not be able to enter the hall with bottles of water or any items of food, nor can you go in with backpacks, suitcases, large bags or any other item that may put the safety of the exhibits at risk.
In order to better adapt to the security measures arising from COVID-19, and with the arrival of the warmer weather, we have modified and extended our timetable. You can now come on Mondays from 5pm to 9pm, and from 11am to 3pm and from 5pm to 9pm from Tuesdays to Sundays.
Get ready for your visit now, and choose a quiet time so that nothing gets in the way of your enjoyment. Come along and immerse yourself in the exhibition. We will take care of everything else.