For this special summer, planning and precaution
Here we tell you how to travel safely on different means of transport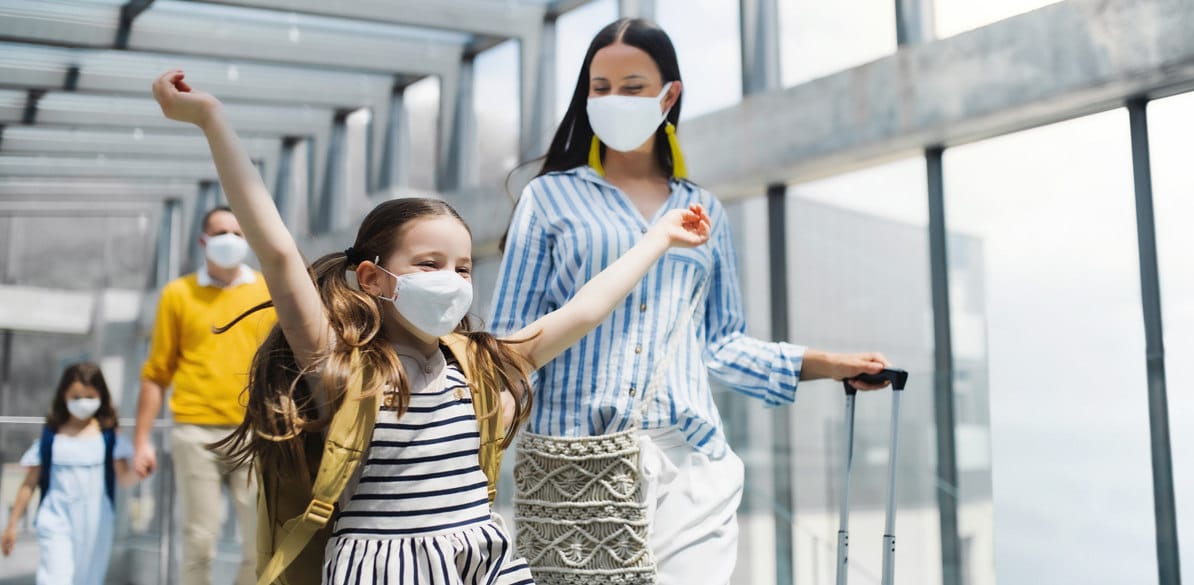 Summer 2020 will go down in history as the summer of social distancing and masks. But if we want this odd vacation to be a unique experience, we all have to be careful and personally responsible when on the move, whether on our way to a train station, a port or an airport.
From Fundación MAPFRE we remind you that you must stay at home if you have COVID-19 or symptoms compatible with the disease, even if they are very mild symptoms. Ask your travel agent if you can recover the amount paid for tickets, and if not, think that it is better to protect the well-being of others than to put them in danger.
Plan your trip in advance. Due to the pandemic, transport companies may have modified or even eliminated some of their train, flight or sea routes.
When buying tickets, we recommend you buy them online, a service offered by all agencies and operators. This way you avoid going physically to the ticket offices and having direct contact with other people.
Avoid traveling on the busiest travel days. As far as you can, bring the trip forward or postpone it as much as possible and consider lesser-known, but also very attractive destinations.
Show up earlier than usual at the station or airport and pay attention to information signs and loudspeaker announcements. During this pandemic, everything happens more slowly, even the queues at access controls.
Keep a safe distance and wear your mask properly, whether on a boat, a train or a plane, as well as in the terminal buildings. We say "properly" because wearing it under your nose, or as a "scarf" is useless.
Try to use as little cash as possible, notes and coins can transmit the coronavirus. And don't forget to carry a disinfectant gel to sanitize your hands frequently.
If traveling with children, find out in advance the operator's limitations or requirements in this respect and make sure they are always entertained, especially if they are restless, to avoid disturbing other passengers.
Finally, once you take your seat, try to move among the passengers as little as possible, one of the keys to defeating the coronavirus is to be very scrupulous with social distance.
Be responsible and don't let your guard down.
HAPPY VACATION.