Recognition for work that epitomizes our DNA
We are presented with the Dirigentes Award for our Corporate Social Responsibility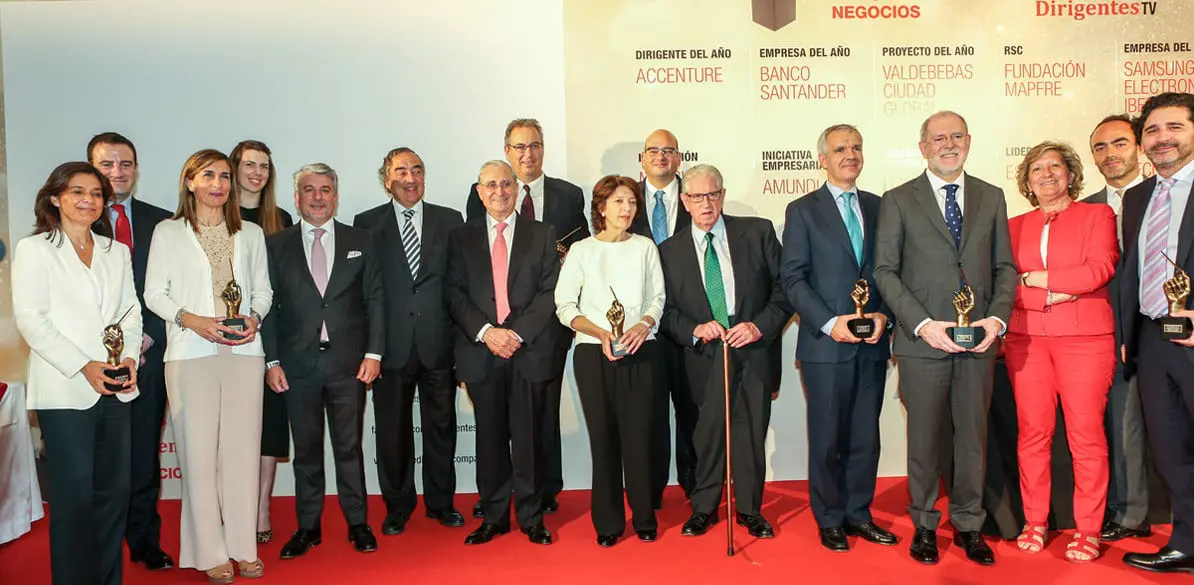 On 14 June, Dirigentes, the monthly magazine that has now been published for 31 years, held the 31st Edition of the Dirigentes Business Excellence Awards.
Apart from Fundación MAPFRE, the other eleven prizewinners included personalities and organizations from every facet of the Spanish business world. The Business Leader of the Year Award went to Juan Pedro Moreno, president of Accenture in Spain, Portugal and Israel, while Banco Santander won the Company of the Year category. Awards in other categories went to Valdebebas Global City, Samsung Electronics Iberica, Unicaja Banco, Merck Group, Amundi, Lizarran, Essilor, Securitas and the University Clinic of Navarra.
Every year since 1987, Dirigentes magazine has recognized the best business practices of companies that make up the economic and business fabric of Spain.
At the awards ceremony, the president of the Confederation of Employers and Industries of Spain (CEOE), Juan Rosell, paid tribute to the value of these prizes that reward good economic and business practice over the previous year. For his part, the president of Grupo Dirigentes, Victorio Merino, stated that this "is an award for work well done, a recognition that takes on a special significance given the difficulties we have suffered during the crisis".
We are proud to share this prize with all of you.
On our own behalf, we congratulate each and every one of the award winners.