Here are the basics for your children's road safety
Three mistakes that can cost you dearly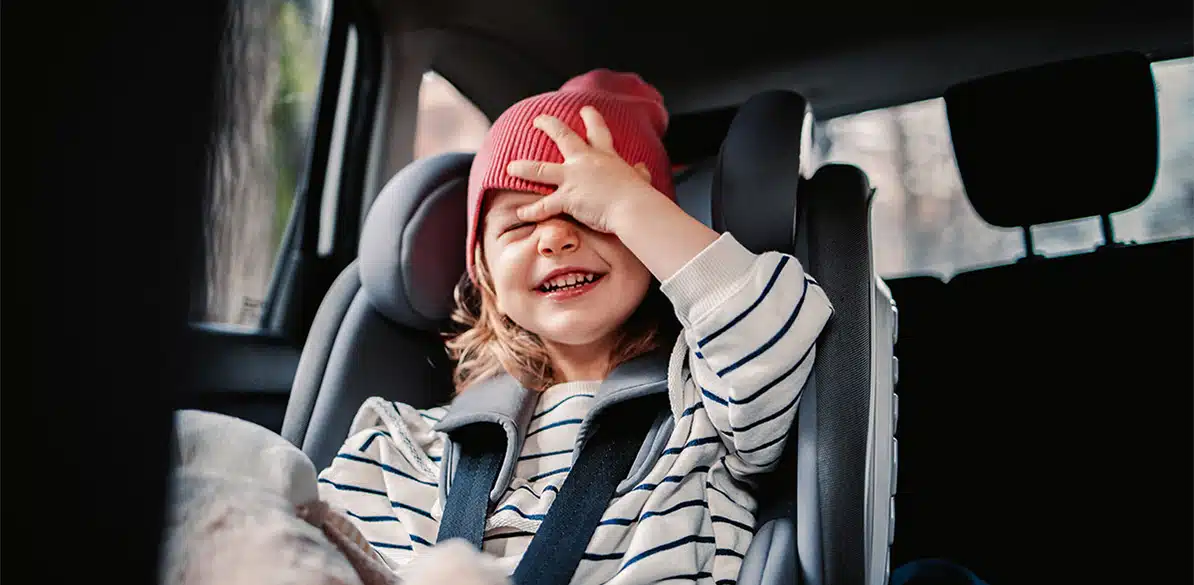 We want to help you do better so that you can increase the safety of your little ones. To do this, we are going to focus on just three key points that should always be taken into account.
Inadequate restraint system. A significant percentage of shortcomings are related to utilizing restraint systems that are not suitable for the users. The recommendations are simple: the label on the child restraint system indicates the measurements and maximum weight of a child using the system, as well as the direction of travel in which the seat should be placed. It is simply a matter of following these indications scrupulously.

Within this section we can also include the use of forward-facing restraint systems too early, and the non-use of booster seats in children who are less than 135 cm tall.

Improperly installed child restraint systems. Installing a child restraint system is not an easy task. Despite the fact that in recent years the process has become much easier thanks to the ISOFIX system, installing the seat incorrectly is still one of the most frequent mistakes.

In addition to the instructions and labeling on the chair itself, all brands are now incorporating QR codes that link to websites that show the correct way to install the chair. These are generally short videos that provide all the information you need to install the seat correctly.

We must also remember that it is important and essential to check the fastening points from time to time, since with time and the movements resulting from driving, these can loosen up and become slack. A quick inspection every time we put the child in the car will only take a few seconds and will give us peace of mind that everything is correct.

Traveling without the correct tension. The third aspect of child safety is how we place our child in the device. Whether it uses a harness or a seat belt, we must ensure that the height is correct and that the tension is adequate, with no slack, twisted belts, or blockages. A poorly positioned or slack harness or seat belt is not effective, so it must be properly tensioned.
We could make a much longer list of potential issues, but all the reports and statistics on improperly installed systems have shown that these three key points are so important that it is worth focusing just on them. The overall advice is to always make sure that the child travels in the right seat, facing the right way, and with the harnesses or belts properly tightened. This will significantly improve the safety of our children.