When should I make the definite move to a seat belt?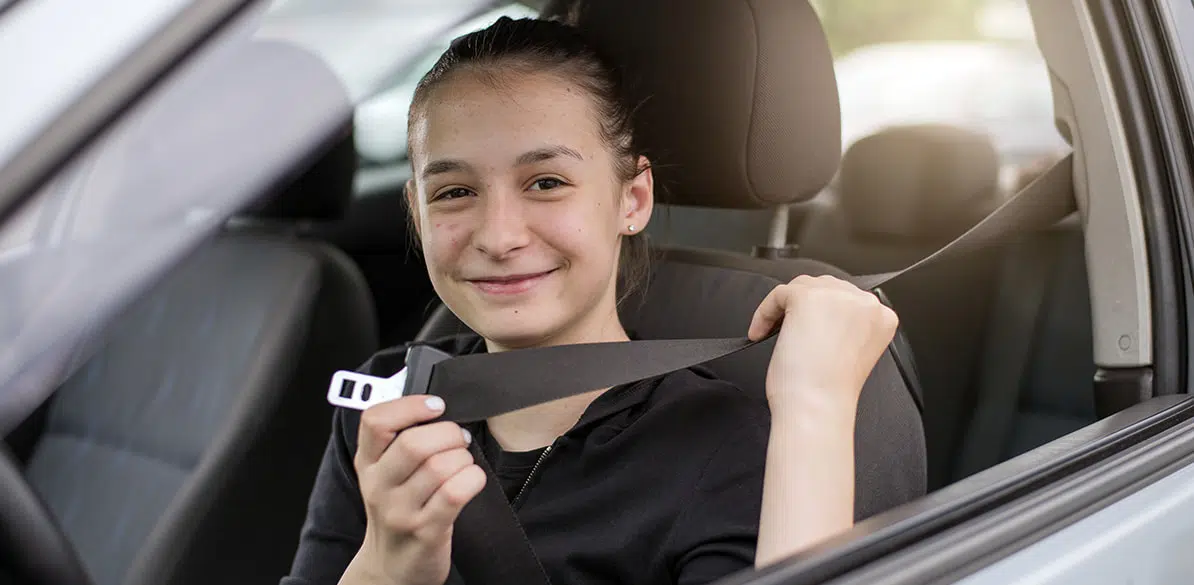 When it comes to road safety, and specifically the safety of children, there are a series of guidelines and regulations which are both descriptive and informative and must be seriously taken into account. In other words, thanks to these rules, we know exactly what type of restraint system we must use, depending on our children's physical characteristics. In general, we know that newborns must use the so-called Group 0+, and afterward, as they grow, we move up the categories with the seats becoming increasingly larger and safer. Here we help you to choose the seat you need, depending on your needs.
When the child has grown enough, he or she will move up from using a seat with harnesses to a booster seat, and after passing this phase, will use the seat like an adult, with the seat belt, without accessories. The real problem many parents face is deciding the exact moment at which their children can leave behind the booster seat and move on to the seat belt. How do we know exactly when to "make the move"?
Children between the ages of 6 and 9 are the most vulnerable in traffic accidents
Parents' reasonable uncertainty about when to stop using the booster seat is perfectly understandable. Not only have the children grown a lot, but they also move with greater independence and, in some cases, "look" a lot older than their real age. With children in this age range, especially when getting closer to the age of nine, parents' uncertainties are reflected in their premature removal of the booster seat.
This issue may negatively impact your children's safety because if the seat belt cannot be properly adjusted, injuries in the event of an accident may be serious. A perfect analysis of this situation is given in the Fundación MAPFRE report "Booster seats in cars: until what point should they be used?".
We should be very clear that there is only one rule that dispels any doubts we may have: children may only wear a seat belt when this device can be perfectly adjusted to the body, without endangering any of its vulnerable areas, such as the neck. Until this time, children must continue using the booster seat. You should not be in any kind of hurry, because the booster seat is the guarantee that the seat belt is properly adjusted to the child's body.
There is no age limit on using a booster seat in the car. This is why we need not be in any hurry to remove it from your daily routine, because if you do so prematurely, you put your children at risk. We support the same idea and philosophy as regards the usual child restraint systems.
Legislation and regulations state that children with a height equal to or below 1.35 meters must use a Child Restraint System (CRS) and be seated in the rear of the car, unless one of the following three exemptions apply: that the vehicle is a two-seater; that the rear seats are already occupied by other children in child seats; or that, due to the car's specifications, it is impossible to fit any form of child restraint system in the back seat.
The difference between our compliance with regulations (that are obligatory) and our reasonable use of child restraint systems is our children's safety. If, once you are no longer obliged by law to use a CSR (or booster seat, when applicable), you remove it without first verifying that the child is properly protected by the seat belt, then you are putting the child at risk. Nothing will happen, however, if you wait a prudent time while continuing to use the booster seat, which for the child is something that's already part of the usual routine when getting into the car.