Why do buses not have child restraint systems?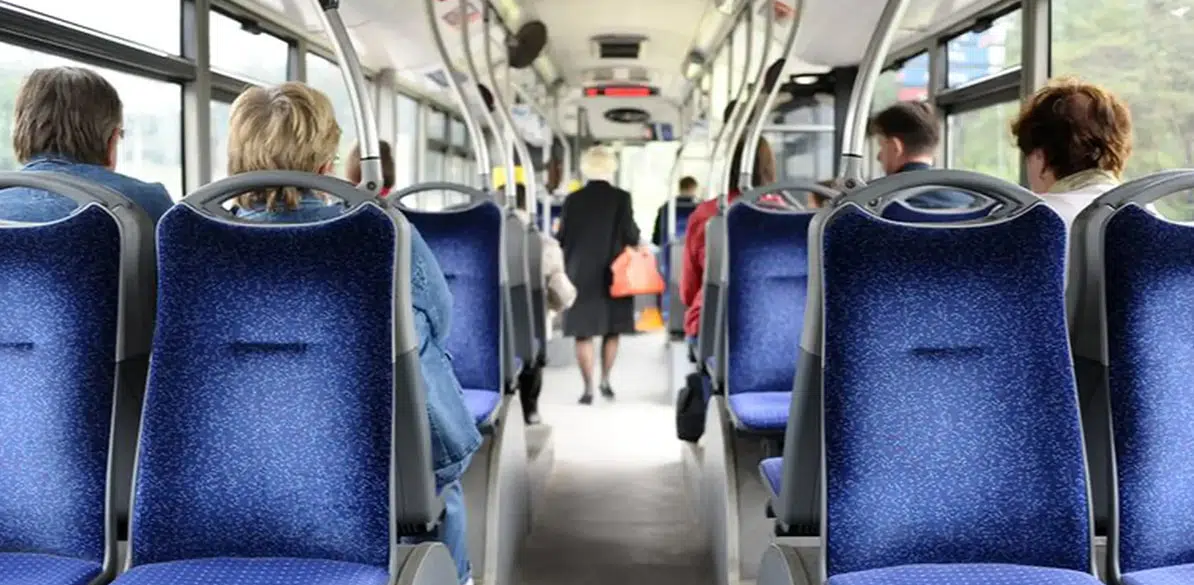 There is no longer any doubt about it: seat belts save lives, preventing us from being hit violently or even thrown out of the vehicle.
Likewise, there is a special kind of seat belt for children, adapted to their size and characteristics: it is what we generically call child restraint systems, the seats that have harnesses or similar systems to secure the child, in order to avoid major consequences in the event of an accident, just as a seat belt does.
Since October 2007, it is compulsory for new buses in Spain to have seat belts in all seats, and if they do, the general road traffic regulations establish that it is compulsory to use them, even for children from 3 years of age.
However, since, for economic reasons, not all buses in a company can be updated from one day to the next, and it is often not possible to install seat belts in a bus that has already been built, the law does not require installing them and establishes a transition period: if the bus is not more than 10 years old, it may remain in service even if it does not have seat belts. To encourage this renovation of the fleet, there are even plans to allow a higher speed limit for buses with seat belts comparable to that of cars on conventional roads.
In fact, the transition period may even be somewhat longer, just like for the regulation on school transport: if the bus was registered before the entry into force of the obligation to have seat belts and was already in use for school transport, it may continue to be used for up to 16 years. In other words, we can expect to see buses without seat belts until 2023.
Similarly, with child restraint systems, the law does not require buses to have child seats, on the understanding that it would be very complex for the companies providing the service to have different seats, for different ages, on all buses, without the certainty of how many units to have, and having to install and uninstall them.
Thus it is voluntary for a bus to have child restraint systems. Some companies can provide a child seat if requested in advance. It is also up to them whether or not they charge a supplement for the child seat, although this is not the norm.
And there is always the option for parents to bring their own child seat and install it in the seat, of course, provided it is compatible with a bus seat and can be correctly installed and secured as we discussed a few days ago.