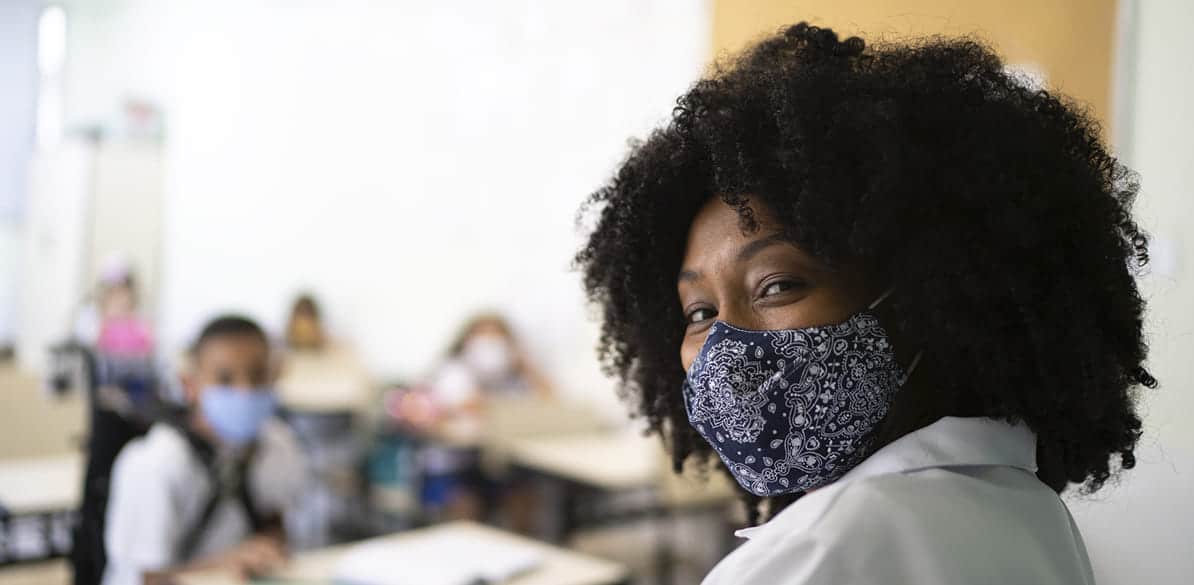 In Brazil, the largest country in Latin America, we have allocated more than one million euros to alleviate the impact of the COVID-19 crisis through numerous activities to reduce malnutrition and social exclusion as well as promoting employability, education and entrepreneurship.
Malnutrition and basic food needs
With the Mochilas de Sonrisas (Backpacks of Smiles) program we started a pilot scheme in the slums of Alagoas, in north-east Brazil, to improve the nutritional situation of 500 children under six years of age. The project, with an endowment of 200,000 euros, is being rolled out in conjunction with the CREN Foundation, a small local social entity that fights against child malnutrition.
Employability, training and entrepreneurship for women
Women in Brazil have the worst employment figures and very low wages, in many cases failing to earn enough even to feed their families.
To fight against this inequality, in collaboration with the Rede Mulher Empreendedora Institute (IRME), we have started up the "Ela Segura" project, with an endowment of more than 590,000 euros. With this initiative we aim to offer technical training to 2,500 women among the 50,000 selected, and to support 160 small enterprises that not only serve to support their families but also to break cycles of violence, empower women, and give them greater visibility.
In addition, with the 'Coronavirus against the wall' project, with an endowment of half a million euros, we are training 6,000 women who live in slums and barely have any income. The three-month courses are conducted in collaboration with the Generando Halcones Institute and their main objective is to provide these women with the necessary knowledge to start a small enterprise, as well as explaining their social rights and strengthening their confidence and self-esteem, especially in the wake of the emotional impact caused by the pandemic.
Social inclusion and disability
In Brazil, many people with disabilities live in places where there are hardly any social programs to help them. In this respect, we are launching different activities in remote parts of the country to ensure that these people are also given job opportunities.