We support the health system in Brazil
Actions to fight against COVID-19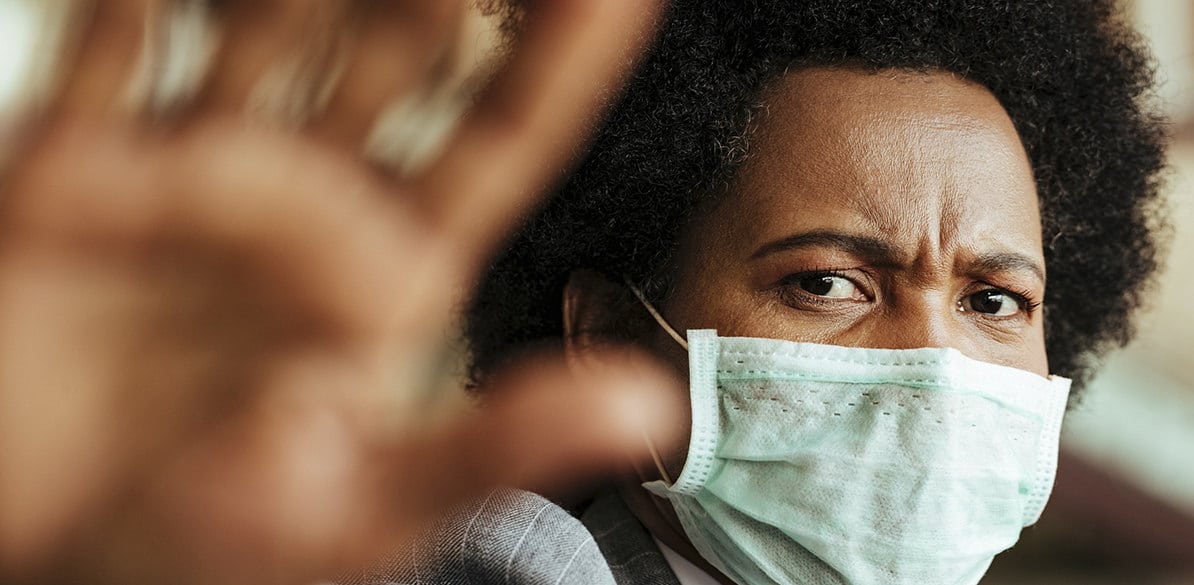 For a country with as many inhabitants as Brazil, COVID-19 represents a huge threat, and this has impelled us to carry out several actions to contain the pandemic.
Our objective is to alleviate the consequences of the health crisis in this country, so we are supporting healthcare professionals by providing them with medical equipment and protective material, keeping the elderly company, and protecting the most vulnerable people.
To provide our hospitals with better resources, we have provided material to the Estadio Pacaembu field hospital in São Paulo, reinforcing its healthcare capacity with ten Intensive Care Units. This center, managed by the Albert Einstein Hospital in São Paulo, has been put together in record time so the inhabitants of this great city can be given the appropriate COVID-19 treatment.
We have also donated beds to UPA Campo Limpo, in São Paulo, for patients with respiratory failure. This donation consists of forty beds for the Intensive Care Unit (ICU) including mechanical ventilators, multi-parameter monitors and pumps.
We have supported the purchase of respirators by means of a donation to Fiocruz, which heads up 18 research centers in 12 states of Brazil. Through this same organization we have supplied 16 ICU beds to the field hospital set up in Rio de Janeiro, and donated 29,590 hygiene kits comprising antiseptic soap, distilled water, rubbing alcohol, gel alcohol, 70% alcohol, face masks and gloves.
In addition, with this same organization, we are equipping a laboratory boat, which will remain in operation after the pandemic, to carry out diagnostic tests and speed up the examination and confirmation of the disease in the riverside communities along the Amazon River, an area at high risk and with a high incidence of COVID-19.
In collaboration with Rede Mater Dei de Saúde (one of the region's leading private hospitals), Governo de Minas Gerais and the State Industrial Federation of Minas Gerais (FIEMG), in Minas Gerais, we have set up a field hospital to care for COVID-19 patients.
We have provided this facility with ten beds for the Intensive Care Unit and ten nursing beds.
Furthermore, to ensure the appropriate care for miners diagnosed with COVID-19, we have joined forces with FIEMG, companies across the state and the Mater Dei Betim-Contagem hospital to provide 242 beds for treating these patients. Through this association we have created a four-storey structure equipped with 180 beds for the Intensive Care Treatment Center (CTI), plus 62 for admissions. Thanks to this donation, some 22,131 patients have been treated.
In addition, we are supporting the project to develop a low-cost mechanical respirator – the INSPIRE Poli/USP Project of the Polytechnic School at the University of São Paulo, to produce 1,000 respirators.
Also in São Paulo, we have equipped the Santa Casa de Misericordia hospital with 200 beds for COVID patients.
We know that to tackle the coronavirus protective material is essential. Unfortunately, due to the enormous worldwide demand, there is not always protection material available to the medical teams. At Fundación MAPFRE we purchase and supply masks and gloves to the Secretaria de Estado da Saúde to be delivered to hospitals in Brazil. To continue supporting the work of healthcare professionals, we have donated material, gloves, disposable aprons, medical-grade alcohol and face masks for the Jo Clemente Institute.
And we have not forgotten the most vulnerable populations. We are also offering our support to needy families in the Diocese of Santo Amaro and the Refuge of Arsenal de Esperanza, providing medication, hygiene and cleaning products, and assistance in supplying basic staples.
The Arsenal da Esperança refuge has distributed some 5,247 meals to around 700 homeless people that the institution is sheltering, while the Diocese of Santo Amaro has distributed 2,550 food baskets and 710 hygiene and cleaning kits to the families it cares for in the four parishes of the diocese.
And through the Akhanda Institute we have delivered basic foodstuffs, personal hygiene products, PPE and clothing to those most in need of them. Thanks to our support, some 4,500 families have received food baskets, personal hygiene and cleaning products, PPE (face masks, gloves and aprons), clothing, and geriatric diapers.
In Brasilia, in collaboration with Central Única de Favelas (CUFA/DF), we have purchased and distributed some 4,540 basic food baskets for socially and economically disadvantaged families living in 12 communities in the Federal District of Brasilia.
Through the Jô Clemente Institute, 1,500 families with people with intellectual disability in the country have received basic food baskets and PPE with gloves, face masks and sanitizer gel.