Other considerations for installing a child car seat
Bearing in mind all the details that influence the purchase of a child car seat is essential to making the right choice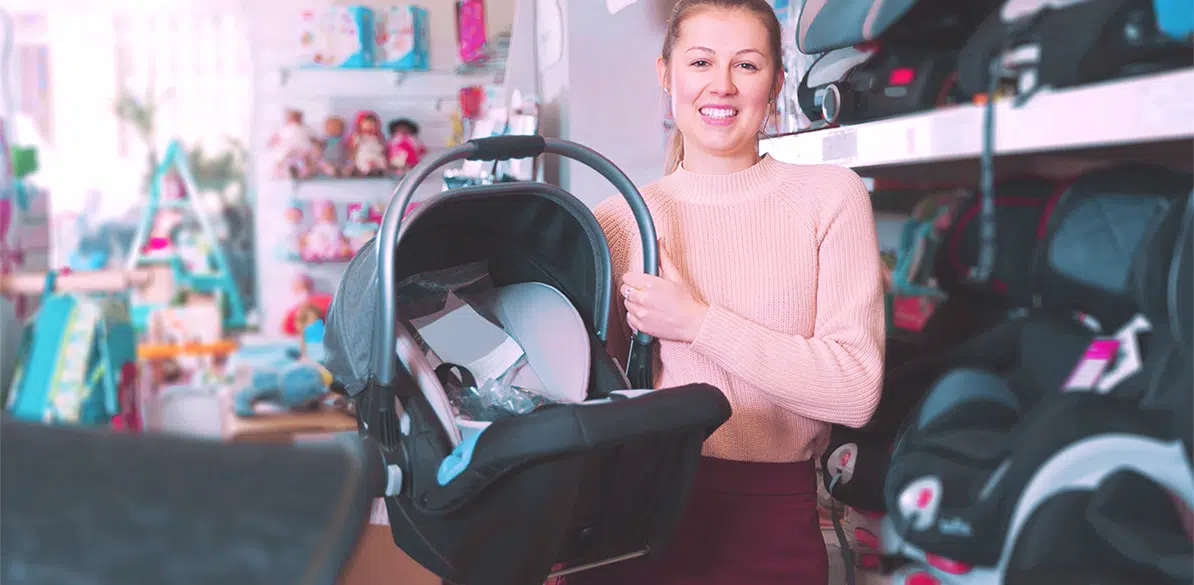 The seat must
always be approved
, which ensures that it meets the minimum safety conditions required by your country's government. Approved seats shall display in a conspicuous place
their corresponding approval "label"
.
Although some child restraints are externally similar, they may conceal slight design modifications which, although not visible from the outside, may affect the level of protection offered by the child car seat. European automobile clubs and consumer associations rate child car seats and provide lists of equivalent seats sold under different names, brands or trade names.
Is the car seat adapted to the child's weight and height?
Child restraint systems are divided into child height ranges, with child weight limits.
Height is one of the most important factors: if the child's crown (or top of the child's head) is above the top edge of the child seat's backrest, then you should consider changing to a seat belonging to a higher group, mainly when the child is facing backwards. When the child is facing forward, the limit will be set by the position of the harnesses and the belt guide, which should be 1 to 2 centimetres higher than the child's shoulder.
Does the seat have good ratings?
Automobile clubs and consumer organisations rate seats in terms of crashworthiness and user-friendliness.
Is the child seat easy and convenient to use?
If it is so, you will use it on all journeys, no matter how short. "Ease of use" means:
The child is easy to install and stays firmly attached to the vehicle (see also the section "Common mistakes", where we highlight the dangers of installing a car seat in the vehicle with excessive slack).
It allows the child to be seated easily and in such a way that the harness or belt fits snugly against the child's body.
The car seat allows the child to travel comfortably, even on long journeys. The child seat should be neither too big nor too small, neither too upright nor too reclined. The fabric used should be breathable in hot weather, the padding should be neither too soft nor too rigid….
Does it have ISOFIX?
A fastening system between child car seats and vehicle seats that simplifies this operation, avoiding installation or tightening errors. In addition to the two anchor points located on the vehicle's seat, ISOFIX child car seats have a third anchor point: a strap called a Top Tether which is usually attached to the rear of the vehicle's seat, next to the headrest, or a support leg that rests on the floor of the car, whenever possible.