Fundación MAPFRE, National Liaison for the European Road Safety Charter
We are strengthening our commitment to the European Road Safety Charter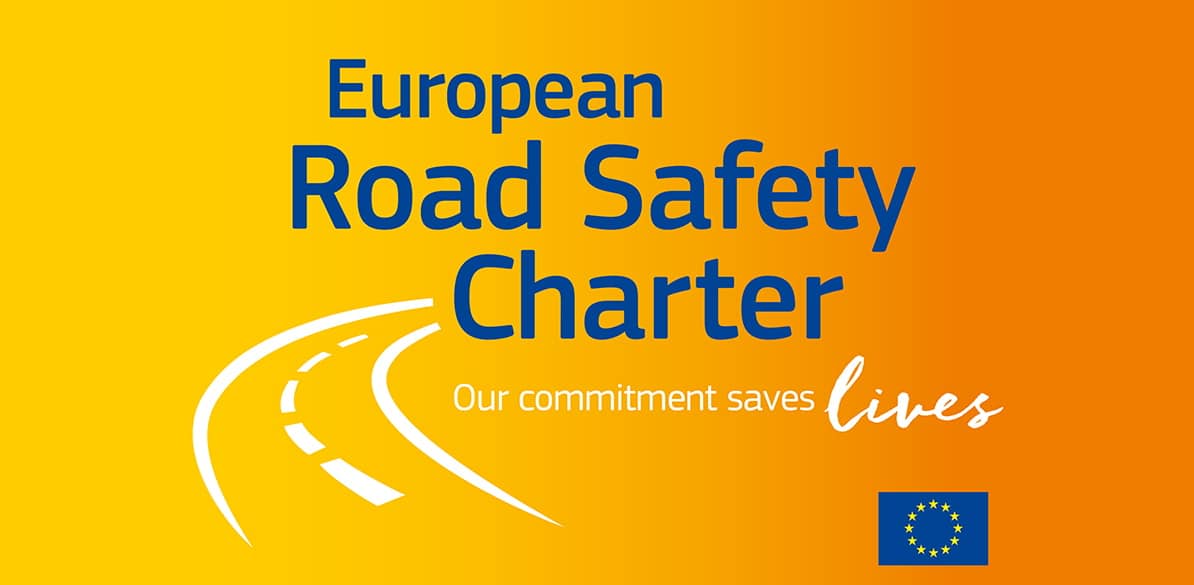 In our role as National Liaison for the European Road Safety Charter, we encourage the implementation and exchange of good practices among the people and entities affiliated with the Charter in Spain (companies, associations, local authorities, universities and schools, etc.). Our goal is to mobilize both civil society and institutions to adopt effective measures to improve road safety, through concrete actions and initiatives.
We want you to sign up to this European initiative that can save many lives. That is why Fundación MAPFRE is encouraging you, the reader, to join the Charter so that, together, we can continue to promote and support actions that improve road safety. We need your commitment to life.
By signing up to the European Charter, you will help to spread the idea that road safety is more than a common goal, it is a responsibility shared by all social actors.
But it will also help you raise awareness of your own road safety project. The Charter invites all its members to participate in the European Excellence in Road Safety Awards, offering them the opportunity to receive EU-wide recognition, share best practices in road safety and work together to prevent further fatalities on the roads.
Registration for the 2023 awards is now open. If you are a member of the European Charter and you want to boost your road safety initiative, submit your application in the category best suited to your project before May 26th.
The categories established for the 2023 edition of these awards are:
Best use of data to promote road safety.
Best road safety project for road users with reduced mobility.
Best project promoting fitness to drive.
Best project supporting road safety in the e-commerce sector.
Urban Road Safety Award (open to municipal, city and regional authorities).
The chosen projects will be announced at the awards ceremony on October 19 in Brussels (Belgium), where you can participate in person or online.
If you would like to know what happened in the previous edition and get some inspiration, here are the winners of the 2022 edition.
The European Road Safety Charter is an initiative of the European Commission, and is the largest civil society platform on road safety. Since it was founded in 2004, more than 3,500 public and private entities have committed to the Charter and, of these, nearly 1,000 are Spanish. If you want to know more about this great platform, its objectives and the reasons for becoming a member, download this explanatory document.
Join this key European network for improving road safety, where you can share best practices, pose challenges, propose solutions and collaborate… Road safety is something we must all work together to achieve.