Fundación MAPFRE – National Relay for Spain
Reflecting our strengthened commitment to the European Road Safety Charter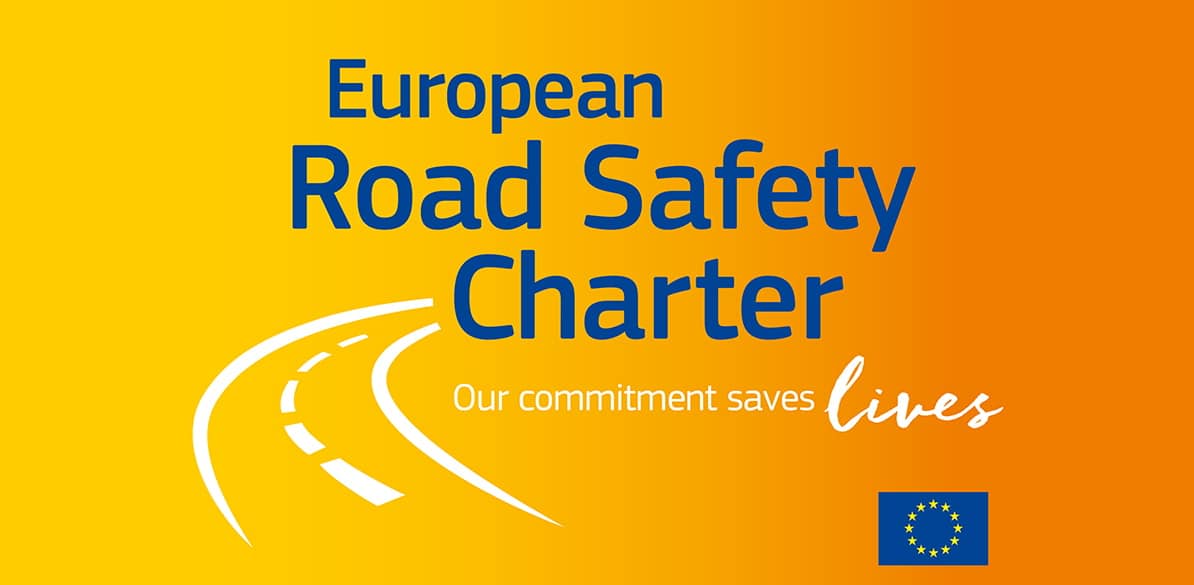 The European Road Safety Charter is a European Commission initiative, and the largest platform on road safety for civil society. Since it was founded in 2004, more than 3,500 public and private entities have committed themselves to the Charter, of which nearly 1,000 are Spanish. If you would like to find out more about this great platform, its objectives and the reasons to join it, download this explanatory document.
So that this initiative is more widely publicised and committed to in the 27 EU member states, the European Commission has appointed, in each of them, a National Liaison responsible for encouraging and promoting specific actions and initiatives in the field of road safety, not only by the organisations that have signed up to the Charter in their country, but also by the rest of civil society.
In Spain, our Foundation has been chosen as the National Liaison, thereby rising to the important challenge of promoting the implementation and exchange of good practices among the people and entities endorsing the Charter in our country (companies, associations, local authorities, universities and schools, etc.), and mobilising both civil society and institutions so that they adopt effective measures for improving road safety.
Fundación MAPFRE encourages you, the reader, to continue promoting and supporting actions that improve road safety. Together we can keep SAVING LIVES. For this, we need your commitment to life.
To help promote the idea that road safety is, more than a common objective, a shared responsibility of all social actors, the European Commission is once again organising the European Road Safety Excellence Awards in the framework of the European Road Safety Charter. And you can join us at the awards ceremony!
If you would like to attend the ceremony to be held on October 17 in Brussels, you can do so in person or online. Book your place now if you would like to attend in person, places are limited.
We would like you to come along with us and for as many people as possible to join us in celebrating all the progress that has been made towards Goal Zero. These awards are an opportunity to exchange best practices in road safety and work together to avoid more victims on the roads.
Take part and join a movement that promotes good road safety practices in Europe. We look forward to seeing you at the Road Safety Excellence Awards Ceremony 2022!