Antiarrhythmic agents, antihypertensives, of coronary disease, and influence on driving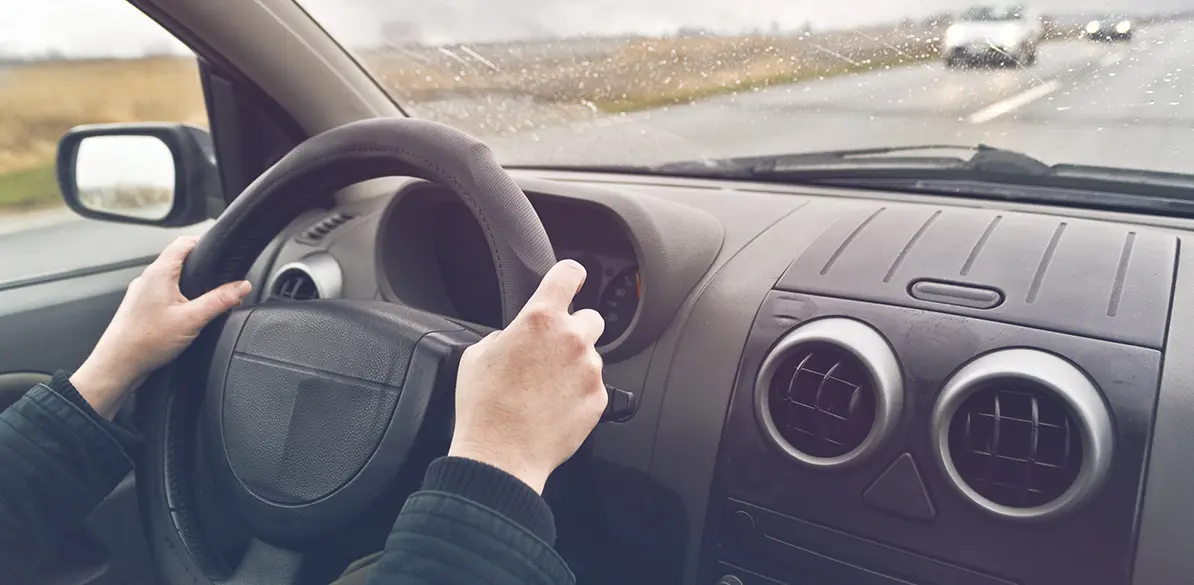 Antiarrhythmic drugs
The antiarrhythmic medication plays a major role in most significant arrhythmias. All these drugs have limitations and can even worsen or enhance the appearance of other arrhythmias.
Tocainide: It can cause nausea, tremor, and mental confusion.
Mexiletine: Somnolence, nausea, vomiting, dysarthria, diplopia, nystagmus, ataxia, tremor, paresthesia, hypotension, etc., can occur.
Propafenone: It can cause dizziness and blurred vision.
Propanolol: Hypotension, bronchospasm, somnolence, dizziness, gait disturbances, and paresthesia sometimes occur.
Amiodarone: Corneal deposits, paresthesia, tremor, ataxia, serious interstitial pneumonitis, and thyroid dysfunction sometimes occur.
Verapamil: It can cause hypotension, headache, dizziness, nystagmus, nausea, abdominal discomfort, and urinary spasms.
Digoxin: It can cause nausea, vomiting, diarrhea, anorexia, blurred vision, diplopia, headache, mental disorders, etc.
Intoxication by digitalis is characterized by digestive symptoms such as anorexia, nausea, vomiting and diarrhea, neurological symptoms such as laxity, visual disorders, delirium and psychosis, and cardiac symptoms with arrhythmia.
Recommendation on antiarrhythmic agents
Frequently, it is necessary to change the dose or the treatment of the antiarrhythmic agents until the most appropriate drug is selected. As a result, the control of arrhythmia is not simple and as long as it is not achieved and the risk persists, driving is not permitted.
The physician should explain to his patient that, though he apparently feels well, he should not drive for his safety and that of all.
Patients treated with digital should be informed of the possibility of intoxication that would make driving seriously dangerous.
Antihypertensive drugs (HT)
The objective is to normalize the blood pressure of the patient without causing him harm or dangerous side effects, and whenever possible with a single drug.
Beta-blockers: The side effects include asthenia, bronchospasm, fatigue, dizziness, functional impairment of the left ventricle, sleep and attention disturbances, depression and difficulty to recognize hypoglycemia in diabetics.
Angiotensin converting enzyme inhibitors (ACEI): They are well tolerated, but frequently cause irritative cough. They can lead to angioedema, rash, and impairment of an already impaired renal function.
Calcium antagonists: Verapamil and diltiazem can cause bradycardia, hypotension, A-V blockade, and heart failure.
Dihydropyridines: Nifedipine can lead to adverse events including tachycardia, hypotension, headache, edema of the legs and facial reddening.
Diuretics: They can cause hypokalemia that can interfere with digitalis, hyperuricemia, and hyperglycemia. Spironolactone and amiloride can cause hyperkalemia.
Vasodilators: Hydralazine and minoxidyl can cause tachycardia and headache.
Central sympathicolytics:

Clonidine frequently causes nausea, sedation, and constipation.
Alfa-methyldopa can lead to somnolence, anemia, and depression.
Guanfacine is associated with sedation, dizziness, and dry mouth.
Recommendation on antihypertensives
It is frequently necessary to combine two or three drugs, which provokes in many cases addition of the side effects that disable for driving.
Driving limitation for drug interaction can be transient until HT is controlled and the patient is adapted to them, but can be sometimes permanent.
The physician will always warn the patient of the symptoms caused by the drug, and that if they appear while driving, he should stop the car as soon as possible in a safe area, and ask for help if necessary.
He should not drive with symptoms that reduce the psychophysical ability.
This should be notified to the physician who administered the drug so that he can makes the adjustment or change the drug.
The effort of the physicians is to achieve the triple goal of standardizing blood pressure, using the lowest quantity of drug, and avoiding side effects.
This will result in our patients living longer and better, because we will obtain simultaneously prevention of the cardiovascular disease and of traffic accidents.
Drugs in coronary disease
Nitroglycerin should be taken in the car, because if angina occurs while driving, it is necessary to stop and administer it sublingually. The patient cannot drive with angina.
The dose can be repeated at intervals of 5 minutes and if chest pain persists for over 10 minutes despite 2-3 doses, he should ask for assistance to go to the nearest emergency center.
Once the cause is established, the treatment for the prolonged suppression of angina is carried out with the combination of several drugs:
Long-acting nitrates: Theirs side effects are headache, severe hypotension, tachycardia, dizziness, and syncope.
Beta-blockers: All of them have antianginal properties. The side effects are asthenia, bronchospasm, fatigue, dizziness, functional impairment of the left ventricle, sleep and attention disturbances, depression and difficulty to recognize hypoglycemia in diabetics.
Calcium antagonists: They are very helpful when combined with other drugs, but verapamil can cause hypotension, bradycardia, A-V blockade, heart failure, and enhance intoxication by digitalis.
It can also worsen left ventricle failure if combined with beta-blockers or disopyramide. Nifedipine can cause hypotension, tachycardia, headache, dizziness, and edema.
Acetyl salicylic acid: It appears to be beneficial to reduce the incidence of acute myocardial infarction in chronic stable angina, after a myocardial infarction. At high doses it is ototoxic and can lead to digestive bleeding.
Platelet aggregation inhibitors: They do not interfere with the ability to drive cars, but increasing the risk of bleeding, the patient should be warned of the possibility of suffering bleeding in case of crashes, so he should maximize safety in driving.
Heparin: It can enhance bleeding and result in allergy.
Recommendation on drugs in coronary disease
The patient should know that nitroglycerin can cause him headache, tachycardia, dizziness, and syncope. In this case, though the angina has disappeared, he must not drive either.
We should warn of the side effects of the drugs and their possible interference with driving, notifying that if this happens he should inform his physician that will change the dosage or the drug.