The off-road helmet: What you need to know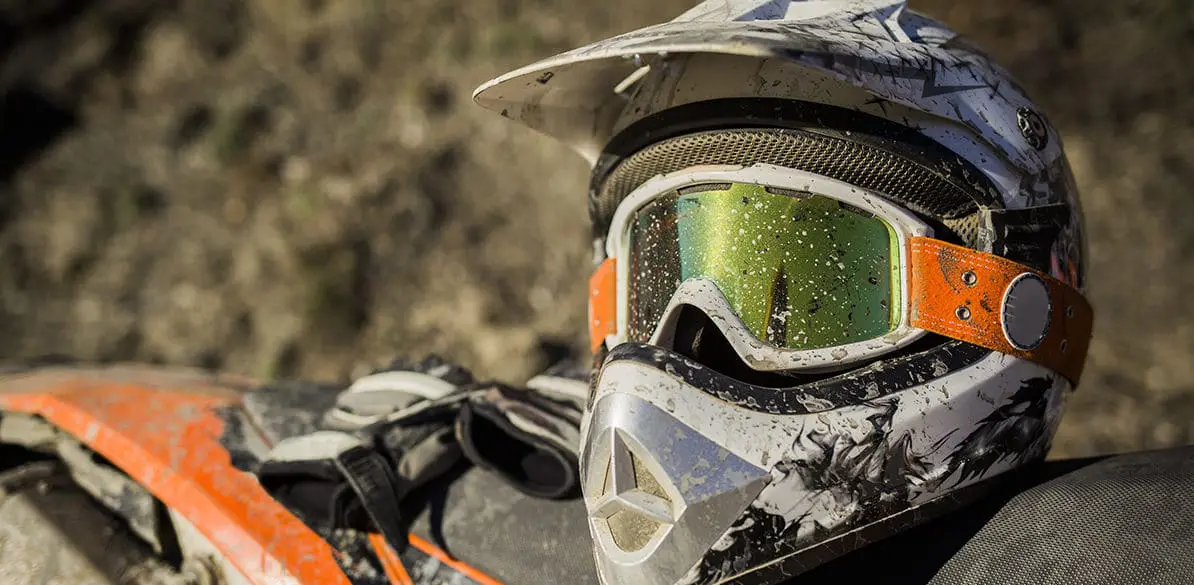 Have you ever wondered why road and off-road helmets are so different? An enduro or motocross biker, or simply someone who rides off-road, requires different features from their helmets. We'll tell you why.
Firstly, an enduro/motocross helmet will always be comprehensive, i.e., it will protrude more then usual and have a chin guard to fully protect the head.
The eye space is generally larger than an integral road helmet to leave enough room to adapt to the goggles.
This means that off-road helmets don't tend to have a visor. Otherwise, the inside would fill up with dirt and it would be uncomfortable while riding. This gap provides much more ventilation and a greater field of vision, which is necessary when doing more demanding sports such as motocross and enduro. That's why you should use goggles to protect your eyes, which are held on with an elastic strip around the shell of the helmet and thus avoids them from moving.
Even so, there are increasingly more trail helmets with a visor that give better insulation, although they tend to have more of a trail design for a use that mixes more road areas than dirt tracks.
Another of the more characteristic features of an off-road helmet is the peak. This not only gives protection from the sunlight, but it also stops branches and other objects from hitting you in the face. The peak is also an inconvenience, since its shape is not very aerodynamic. At high speeds it is very bothersome, because it gives a lot of wind resistance and is heavy on the neck muscles. It's also an inconvenience in the rain.
The overall design and aerodynamics are not compatible with high speeds, making it very noisy and annoying.
More aspects to add: Off-road helmets are designed for maximum ventilation, so they tend to be much lighter than road helmets.
On the other hand, like the others, the closure of the off-road helmet can vary between one with a double ring or a double-D ring, quick closure and micrometric closure.
What you need to be clear of is if you're going to do enduro or motocross, you must take into account that an off-road helmet is the best option for doing your favorite sport with the greatest guarantee and safety.