Motorcyclist equipment in winter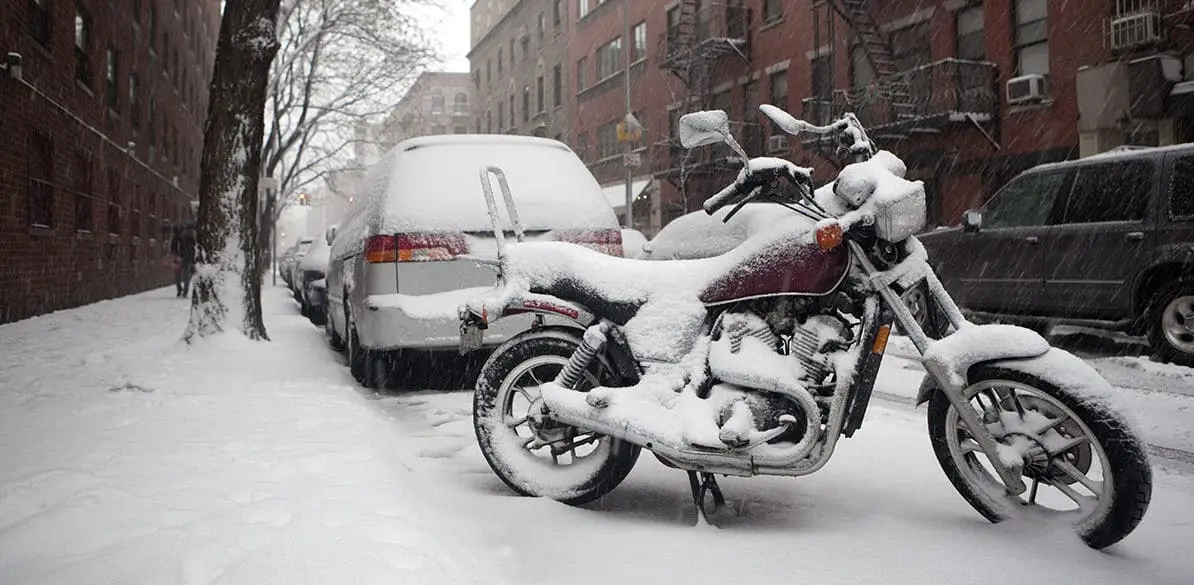 For many, the arrival of the cold and winter is synonymous with parking up their bikes until spring comes around. We're going to give you some tips to be perfectly equipped and not feel obliged to travel by other means.
There's a saying in the motorcyclist world that says that "there's no cold on a bike, just a missing layer". Do be more precise, there's no need for that. You can wear a lot of clothes, but this will limit your movements and if they aren't good quality, they won't protect you against the cold. The best thing to do is not wear many clothes, just good quality, insulating clothes.
Another premise that we should bear in mind is about street clothes, which are generally unsuitable for motorcycles. However, it's useless against the cold, because it's not designed for the dynamics of motorcycles and the cold manages to get in. Furthermore, it doesn't have suitable protections in the case of a fall.
What motorcycle clothes should I wear in winter?
Next we're going to look at the type of clothes we should wear in winter.
Thermal clothes: Essential for extreme cold. This is the first layer we should wear, and which can be worn from head to toe. There are undershirts, glove liners, helmet liners, knee-warmers, etc. Here, everything goes, since they are generally made from high quality material, with flat stitching, anti-allergen and breathable, with different patents (Windstopper, Coolmax, Thermolite, Nobuk, Spandex, etc.).
Interlayers: This is where your everyday clothes come into play. T-shirts, shirts, sweater, lining, pants, etc. You can wear the layers you need depending on how hot or cold it is, and how comfortable you feel. Take into account your mobility with all the clothes you're wearing, since this is an essential ability when riding your bike.
Jacket and pants: It's essential to wear clothes made for motorcycles due to the protection it provides against a fall. What's more, the clothes designed for winter have technology that's suitable against the cold, in both the material used and the actual design. In this case, Cordura is preferable instead of leather.Jackets and pants tend to have removable interior lining, and logically, the longer the jacket, the more it will protect you.

Thanks to the adjustment possibilities of both the jackets and the pants, we can fit them to our bodies. This avoids turbulence which results in less cold penetration.
Gloves and boots: Hands are definitely the part of the body that get the coldest on a bike. Winter motorcycle gloves (with or without a double layer) are longer, with a longer cuff that covers the forearm. Feet also suffer, and although they need to breath, the boots you buy must also be designed for low temperatures. They also need to be high to cover up to half of your shin.
Other accessories: There are specific areas that are critical to protect against the cold. For example, your neck, where you can use a full or partial helmet protector for your neck.
You also need to take visibility into account. When the visor of the helmet is fully closed, our breathing and the difference in temperature produce steam that limits visibility. To avoid this, we can open the visor a bit, but freezing air will hit our face. There are various solutions, such as impregnating the inside of the visor with a special spray, installing a nose cover or naricera, or a pin-lock (coupled inside the visor).
We can install certain devices on the bike itself, which will improve the feeling of cold. The first is a higher windshield, which will protect more against the wind. You will also really notice the difference with some mittens that perfectly cover your hands or a comfortable blanket for your legs and feet, which are very popular with scooters.