The Jesús María Community Center combines education and health in Argentina
A comprehensive project to fight against social exclusion in the Argentinean city of Tres Isletas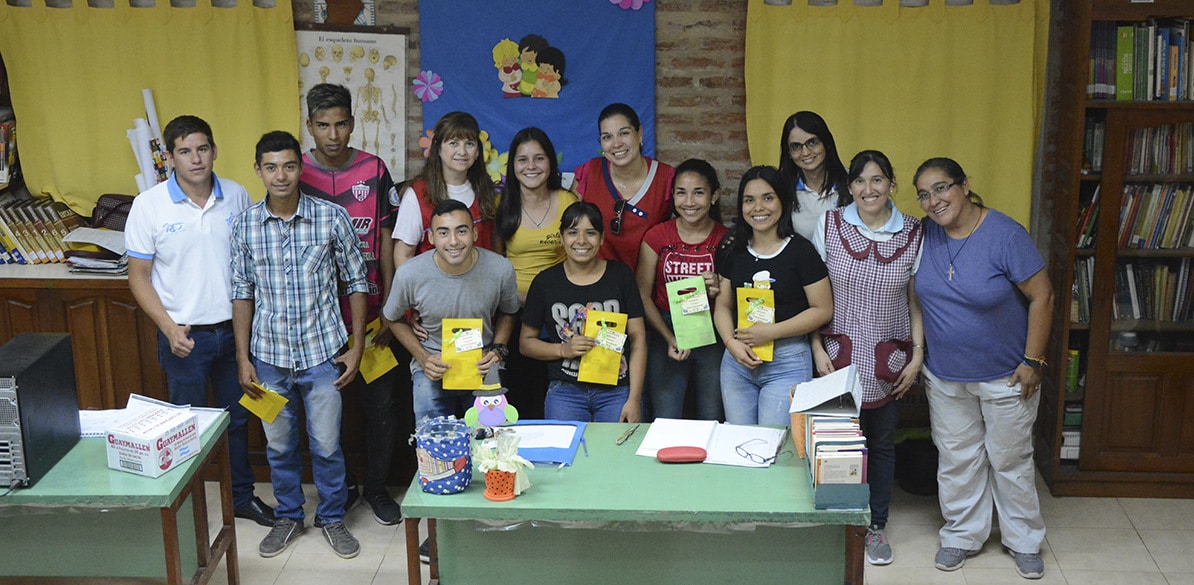 The Jesús María Community Center provides educational support and health care to a large part of the population of the Argentinean city of Tres Isletas. These are mostly low-income families and unskilled workers who are underemployed or unemployed. The difficulty these groups have to access the workforce and to develop habits that improve the quality of life, set us the challenge of generating actions to revert this situation in order to reach horizons of social equity and overcoming exclusion and marginalization.
The Community Center offers educational proposals to open up new horizons for both children and their parents so that they can look to the future with hope and can achieve dignified living conditions. It also contributes to training school teachers so they can become agents of change for many children. Having detected an enormous inability of children and adolescents to accept limits, work in teams, develop creativity and carry out tasks in an orderly manner, the Center focuses on proposals for sports, art and workshops on values. The continuity of this educational task is given by professional training aimed at young people and adults to give them opportunities to enter the workforce in the near future. Hence, trade and further education workshops are organized.
Taking into account the needs and problems of this population, the Community Center considered the need to intervene not only in education, work and leisure, but in an area of great need: heath care. The objective is not only to offer good medical care, but also to generate health care habits for both children and their parents. Annual campaigns are carried out for this purpose, in ophthalmology, dentistry, cardiology, orthopedic medicine, respiratory medicine, etc… Thanks to the support of Fundación MAPFRE, the Center also has a high quality ultrasound machine for safe medical controls.