Centro de Promoção Social Bororé encourages self-reliance through education
Socio-educational alternatives for a future full of possibilities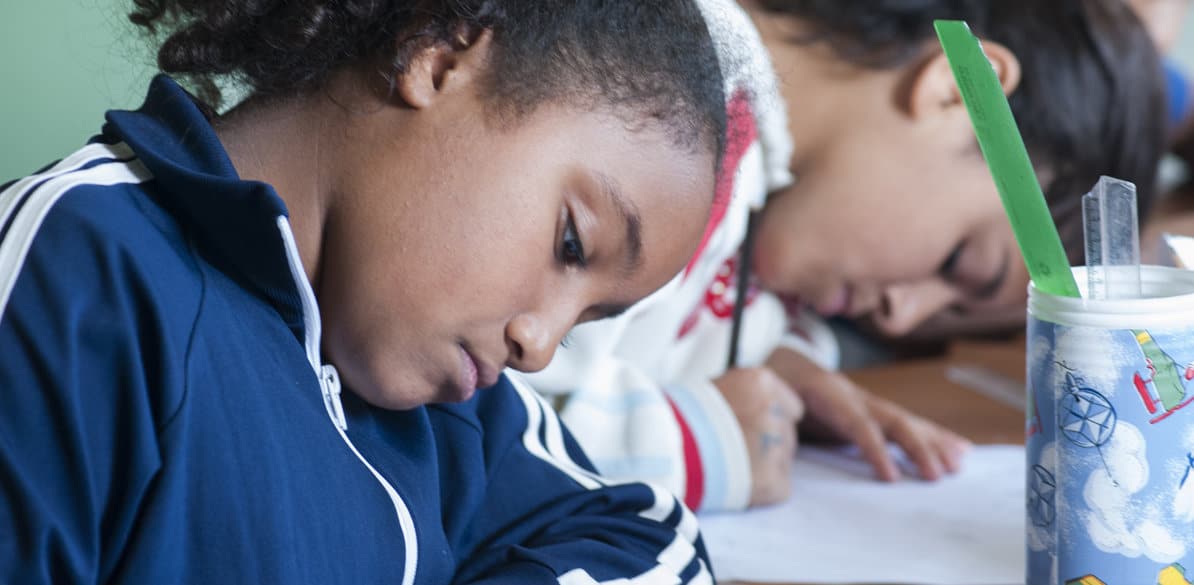 The "Alfabetizaçao em Destaque" project, run by the Centro de Promoção Social Bororé, promotes socio-educational activities for children under the age of 14 that complement their school work. The project is based in the city of Socorro Capilla, located in the southern part of São Paulo, where most of the inhabitants are families that have emigrated from other areas of Brazil in search of a more prosperous future.
Currently 210 children benefit directly from these activities, which are a way of keeping them out of a context of extreme social vulnerability and poverty.
Fundación MAPFRE collaborates with the Centro de Promoção Social Bororé to guarantee that all the children from these families have access to the range of activities that are offered at the center. By doing so, it also aims to encourage them to participate in the life of their community, to become aware of their capabilities, and to value their cultural identity.
To achieve this, they can take part in workshops related to sports, the plastic arts, citizenship, thinking and preparation for their first taste of work. They work on skills like creativity, concentration, teamwork and discipline, so that they become self-reliant and take control of their own future.
The Centro de Promoção Social Bororé was founded in 1988 with the challenge of initiating social work in a complicated marginal area with high levels of social exclusion. Today, the center is an institution within the Socorro Capilla community.