Liga Solidaria: being, knowing, doing and living together in São Paolo
UNESCO's four pillars, the foundation for supporting vulnerable children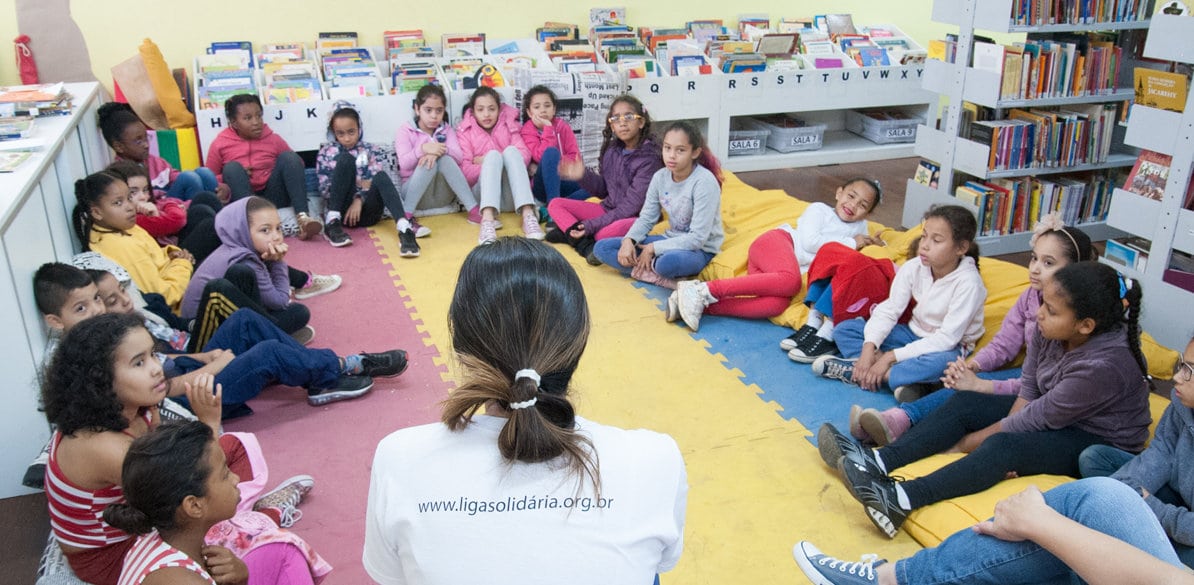 The "Crianças e Adolescentes" program, developed by the "Liga Solidaria" association, with the support of Fundación MAPFRE, provides educational and nutritional assistance to children and adolescents in a state of vulnerability in the district of Raposo Tavares, in Sao Paulo.
This project benefits 500 children and adolescents aged between 6 and 14 and aims to provide a comprehensive education that will enable these children to become citizens aware of their rights and their potential for transformation.
Among the debates and cultural activities offered by the program are: recreational sports, literacy training, computer science, robotics, music, etc.
The "Crianças e Adolescentes" Program is based on the four pillars of education proposed by UNESCO: learning to be, learning to know, learning to do and learning to live together. These four pillars support the educational action, while expanding and enriching the relational, subjective, emotional, cognitive and cultural resources of the individuals who participate in these actions.
The Liga Solidária, founded in 1923 as the Liga das Senhoras Católicas de São Paulo, runs nine education and citizenship programs in the city of São Paulo. This organization benefits close to 10,000 people a year, including children, adolescents and adults.