Instituto Crescer focuses on creativity and ecology
A different educational approach for young Brazilians at social risk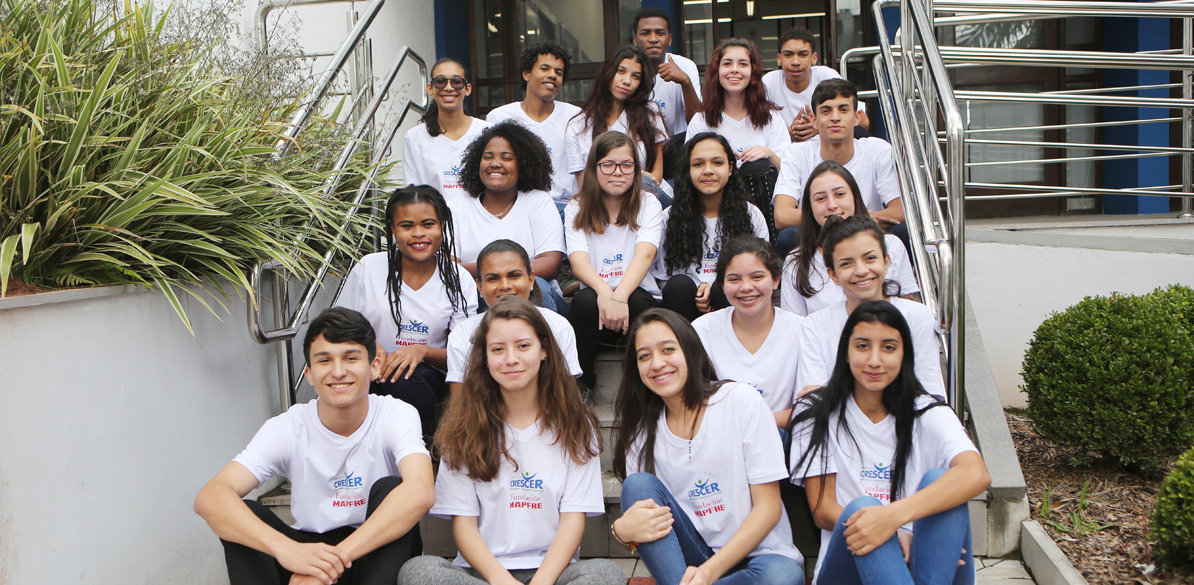 The Instituto Crescer, in conjunction with Fundación MAPFRE, has rolled out the Crescer Mapfre project to offer a comprehensive and creative education to young people in situations of vulnerability in the Itajaí region (Brazil).
The project seeks to promote a comprehensive, creative and environmentally friendly education. The content of this plan is dealt with in an interdisciplinary and multidisciplinary manner, so that the students are able to integrate it into their own experiences as well as helping decide on the content.
Crescer Mapfre revolves around four central themes: communication, the world of work, health and ethics, and citizenship. These four themes are covered in theoretical classes and through field work and business, scientific, political and cultural spaces.
The Instituto Crescer was set up in 2003, with the desire to change the circumstances of young people in the Itajaí area.