60 young people prepare for life in Brazil
The Crescer project trains young people to help them join the labor market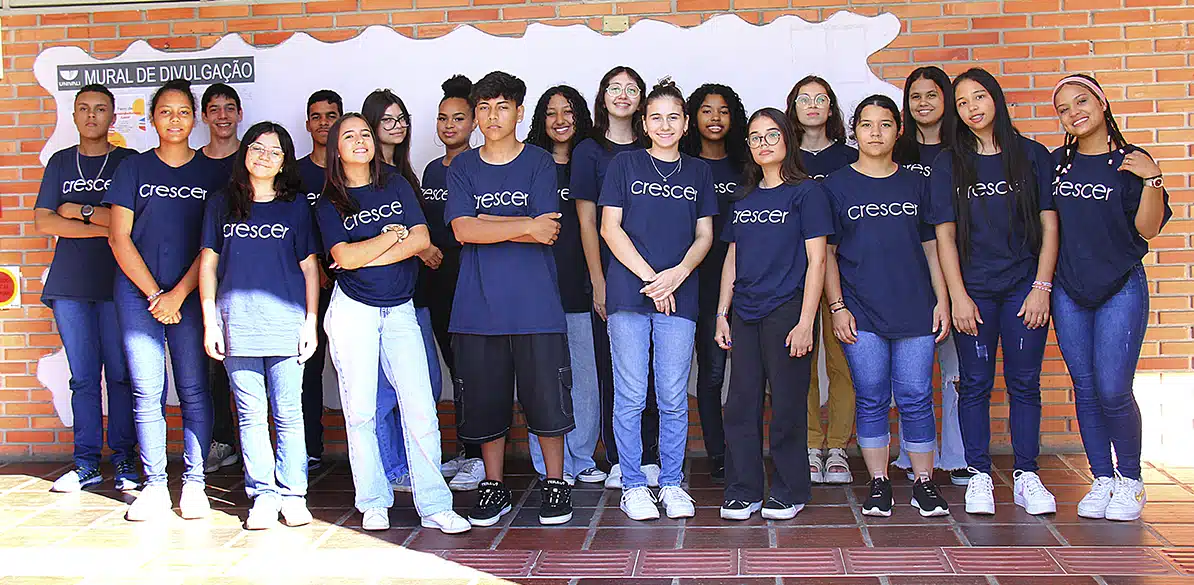 The main goal of the Crescer project is to offer training on work and life skills to 60 socially vulnerable young people. Using a methodology developed by the International Network of Creative Schools, they work on content related to communication, health, the world of work and ethics and citizenship.
The students take part in the planning and carrying out of the activities and the training is both theoretical and practical thanks to agreements with organizations in the business, scientific, political and cultural world.
Theater is one of the learning strategies they use and young people are encouraged to get actively involved in events, debates and youth forums.
Itajaí has the highest school dropout rates in the country. Outside of school, the only option these children have is street violence. Coming from families that do not earn the minimum wage and going to public schools which have no financial resources and where delinquency is rife, the young people taking part in the Crescer project have the chance to learn, work and grow as people.
Although school attendance has gone up in the last few decades, there is still a lot of work to do to improve the quality of the education system. This situation leads to an undertrained workforce. The learning and teaching processes in Brazil need to be updated. Educational methodologies have to prioritize self-awareness, empowerment and critical thinking for their students.
This project seeks to help strengthen social development in Brazil and to encourage the country to improve the precarious social and educational situation.