The Liga das Senhoras Católicas de São Paulo improves the educational quality of 480 minors
Education as the seed for change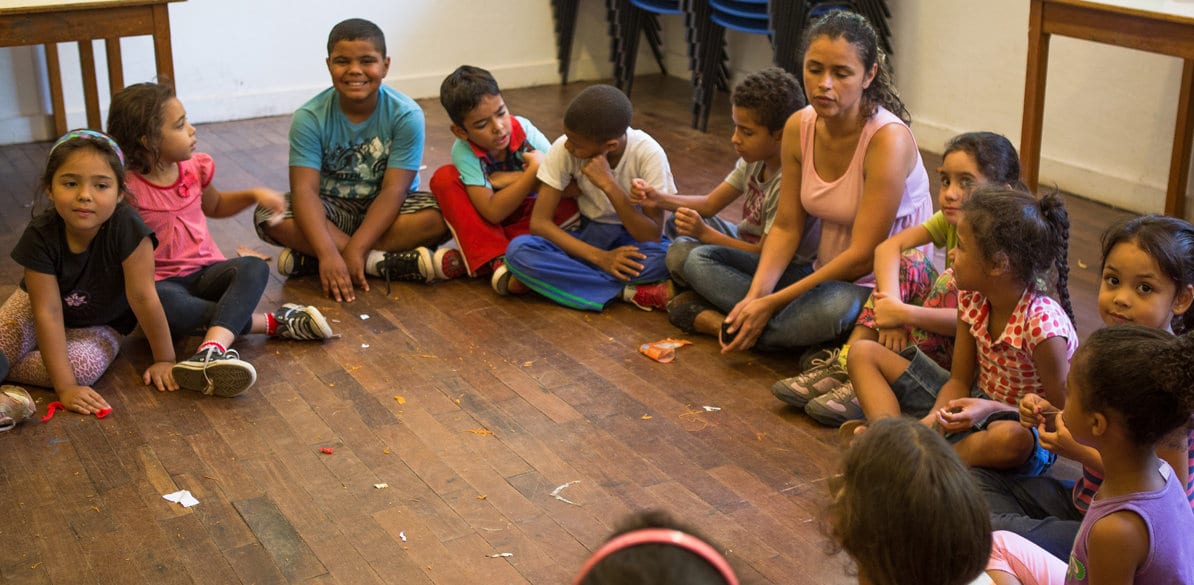 The "Programa Crianças e Adolescentes", developed by the Liga das Senhoras Católicas de São Paulo association in partnership with Fundación MAPFRE , actively contributes to improving education quality for up to 480 children and adolescents residing in this Brazilian city. They all come from the Raposo Tavares district and are in a situation of social risk and vulnerability.
The main objective of this project is to contribute to the comprehensive education of children and adolescents so that they can effectively integrate as citizens with full rights, autonomy and the capacity to make decisions. To achieve this, they are provided with numerous cultural, artistic and sporting activities that take place after school. They can attend various practical and theoretical dance and music workshops, participate in theater classes, lessons on computers and new technologies, take part in literary gatherings or play group sports.
The support given by Fundación MAPFRE translates into the school and educational material necessary to carry out the activities. In addition, it provides transport and tickets to cultural visits held in the city so that no one is left out. The project also includes a nutritional component and ensures that all the children can eat fruit on a daily basis, as well as participate in cookery workshops.
The Liga Solidária, founded in 1923 as the Liga das Senhoras Católicas de São Paulo, runs nine educational and citizenship programs in the city of São Paulo. This institution provides services to around 10,000 people each year, including children, adolescents and adults.