Comprehensive care for young children in Medellin (Colombia) living in situations of extreme vulnerability
Fundación Ayuda a la Infancia Hogares BAMBI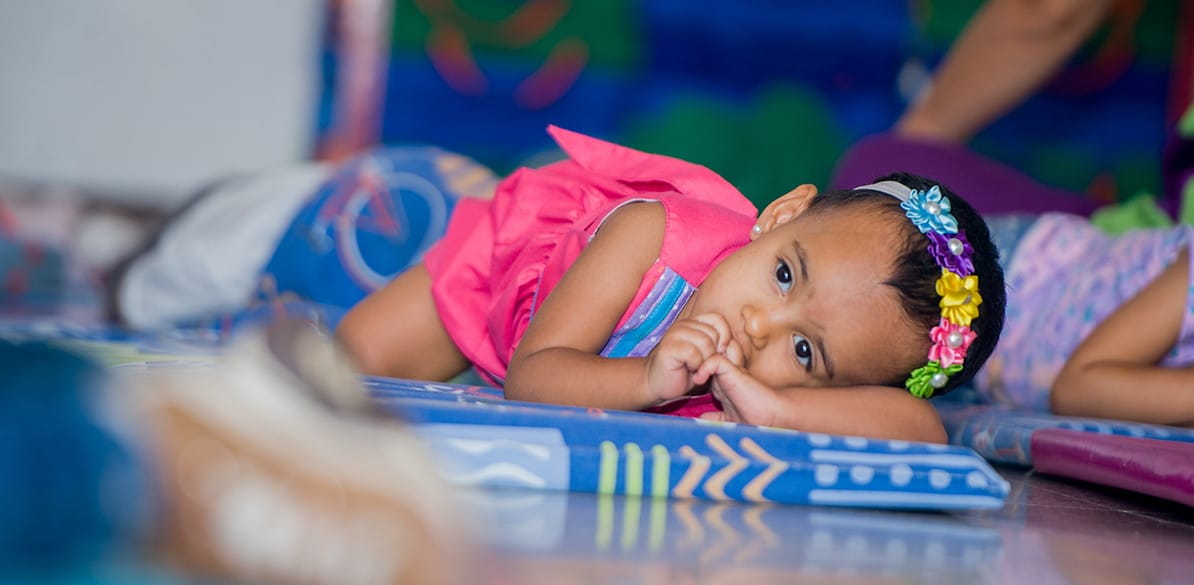 Fundación BAMBI understands that children are human beings in the process of growing and developing, with rights and repsonsabilities to themselves and to others, and with the ability to think, express themselves and be creative.
This declaration of intent demonstrates the Foundation's important work in trying to change the lives of children with stunted development due to a lack of care and motivation, and whose rights have been trampled on through neglect, mistreatment and abuse. These children are living in environments where it is extremely difficult to express themselves and be creative.
In Medellin, Colombia, mothers are often the heads of the household and have to raise their children relying only on casual work to do so. This means they are not earning enough money to cover their family's basic necessities. In order to carry out their work as street vendors, sex workers or waste-pickers, they often leave their children on their own, with no protection whatsoever, thus exposing them to the risks that marginalization brings.
Fundación Bambi looks after these children in order to provide them with comprehensive care: food, health, education and psychological support. Thanks to the efforts of psychologists, nutritionists, educators and social workers, these children can regain a sense of security and more importantly, their happiness.
At the Hogar Bambi de Medellín, thirty five children under the age of 6 can rebuild their lives. The home also provides help to families and encourages the strengthening of family bonds in order to foster the children's development.
Fundación Bambi is a great example of comprehensive protection in early childhood and is fighting to ensure that children can live happily in their communities. Thanks to their work, this dream has come true for so many children.