The Foundation for the Assistance of Abandoned Children (FANA) protects minors in Colombia
Education, nutrition and health for abandoned children who live under the protection of FANA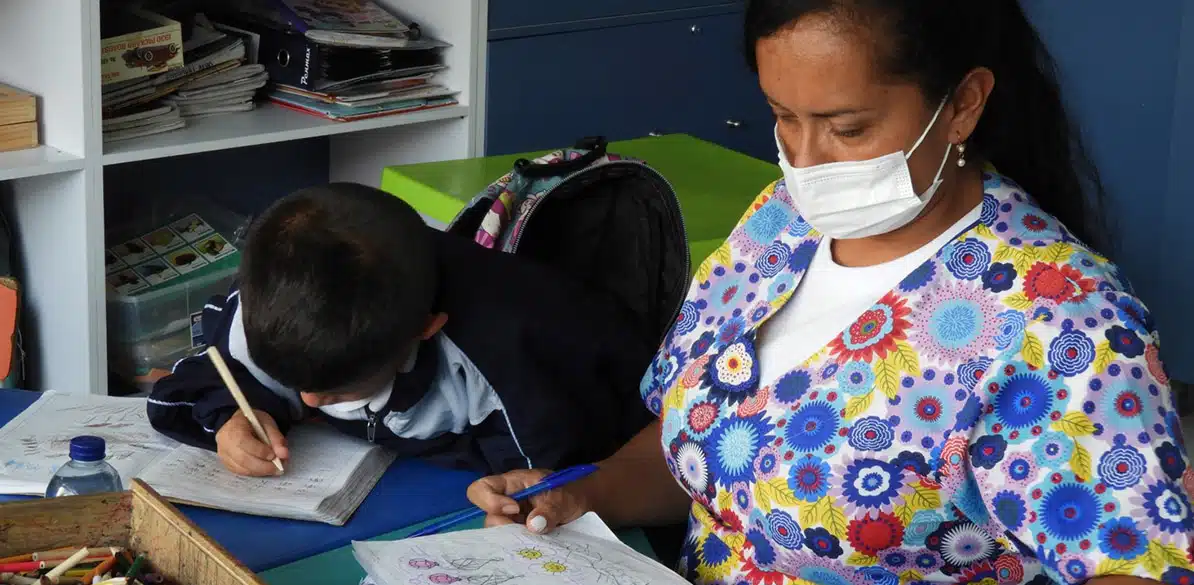 The context of FANA's work is that of a very important social need for basic assistance in terms of food, education, care and health: 34% of the children and adolescents in Colombia live in poverty, and every sixty minutes a minor is a victim of domestic violence.
The wide-ranging care programs and services provided by FANA respond to this latent need: children in vulnerable situations are offered comprehensive protection through a program to protect and restore their rights. While the children are sheltered by FANA, they are provided with food, health, education, integral development, housing and direct care services.
Fundación MAPFRE collaborates with this organization so that while the children are recovering physically, psychologically and intellectually from these extremely harsh conditions, family systems can also be strengthened, irrespective of whether they are biological or adoptive families. Thus when the children are ready they will be able to develop fully in an environment that supports them, cares for them, and watches out for their integrity and human rights.
As and when the children involved in the project leave FANA, either because a suitable family has been found for them or because they have been reinstated in their own family setting, their places are reassigned to other children either coming to FANA for the first time or already under the auspices of the foundation. This starts off a new cycle of childhood recovery, of instilling the meaning of family, and of sowing again that valuable seed known as "second chance".