FUCOLDE: teaching values is the best investment for the future
Strengthening abilities and improving the future for young Colombians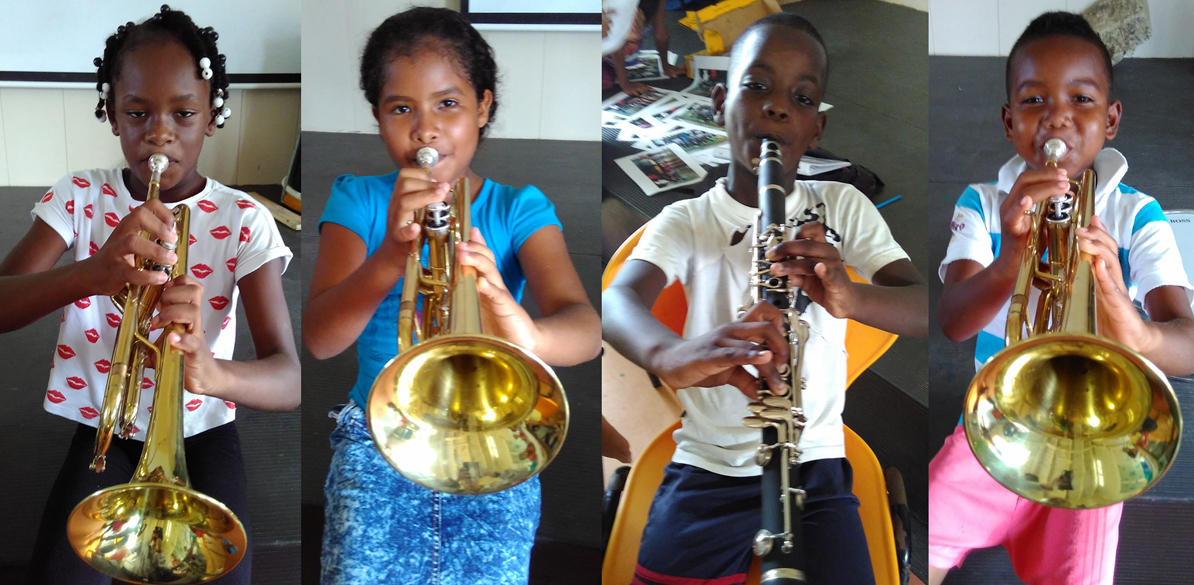 The Fundación Colombiana para el Desarrollo (FUCOLDE), is carrying out various projects with the support of Fundación MAPFRE, to improve the lives of boys, girls and young people at risk of social exclusion in Colombia:
"Values for Coexistence and Skills for Youth Employment" project follows two courses of action, the first of which is working with young people between the ages of 12 and 17, generating protective environments where they can shape and strengthen their leadership skills. These spaces develop reflective thinking and ethical practices, as well as exercising these values: care, responsibility, solidarity, transparency and honesty, all within the framework of strengthening coexistence and shaping a community.
The second part of the project works with young people between the ages of 18 and 30 with activities such as meetings and seminars which will strengthen their personal skills and abilities to help them find a job in which they will flourish. Artistic expression will help them develop a self-sufficiency based on reflective thinking and aspects of positive psychology, allowing them to appreciate the opportunities they have within their reach.
Furthermore, the "Programa Integral Niños, Niñas y Adolescentes con Oportunidades" seeks to generate protective environments and spaces through their Casas Lúdicas, which guarantee development in a safe environment for 1,900 boys, girls and adolescents between 8 and 16 years of age.
This project contributes to the prevention of child recruitment by armed groups in different parts of Colombia such as Barranquilla, Bogotá, Cartagena, Chaparral, Montería, Riohacha, Vista Hermosa and San José del Guaviare. It offers young people educational, sporting and cultural activities in their free time so that they can develop their creativity, expression, self-sufficiency, participation and coexistence. This also helps them to develop in culture and values and learn how to exercise their rights as children. The initiative also aims to achieve the empowerment of young people so that they become agents of change in their own communities.
The Fundación Colombiana para el Desarrollo (FUCOLDE), is a non-profit body created in June 2012 with the objective of working internally and with different national and international organizations, both public and private, and with cooperation agencies and others to help  overcome the structural causes of poverty in order to build a just society through the implementation of social development programs, the development of job creation plans and socio-economic schemes that seek sustainable solutions for the communities which are vulnerable in our country.