Amanecer Infantil heals emotional wounds of vulnerable children in Barahona
Domestic violence, malnutrition and neglect are part of everyday life of the children in foster care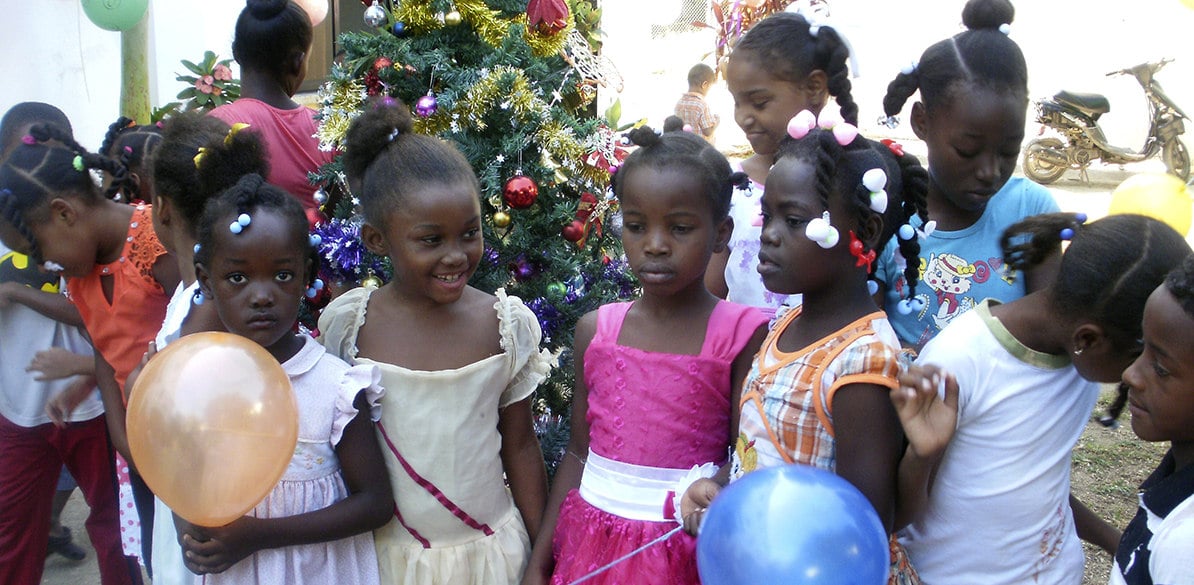 Abandoned children, abused and mistreated children, children with severe malnutrition. These are the children, between new born and six years old, who come to the Centro de Atención Integral (Comprehensive Child Care Center) that the organization Amanecer Infantil has been running since 2010 in the town of Barahona and which we support at Fundación MAPFRE. With the support of teachers, psychologists and above all, a lot of love, these children can find peace and balance which enables them to slowly start healing.
In an environment offering few opportunities, with high rates of infant mortality, school dropout and unwanted teenage pregnancies, the center also works with their families, particularly the mothers, to help develop a social system to protect the children. The goal is to help these mothers, nearly all of whom have suffered from domestic violence, to regain custody of their children, with the center's continued support and monitoring. When this is not possible, with the help of CONANI (Consejo Nacional para la niñez y la adolescencia) (National Council for childhood and adolescence), children are placed in new families where they can establish their roots.
The center is located in the south of the Dominican Republic, an area which borders Haiti, where the vast majority of the population, Dominican, Haitian and Haitian Dominican, live in dire poverty.
The organization also works with the children's parents in order to help them integrate into society. This means that parents can then give their children the care they need.
The center has professionals from different disciplines working to offer the necessary care to all the beneficiaries: a teaching team for children and parents: teachers, a psychologist, a counselor and coordinator; children's and health caregiver teams: nurses, carers, doctors and pediatricians; a team working on social and family issues: social workers, a psychologist, a lawyer and a doctor; an auxiliary team: for other additional tasks such as cooking, cleaning, obtaining supplies and maintenance work.
Amanecer Infantil is a Spanish NGO which began back in 2007 with the goal of providing comprehensive care to at-risk young children (from birth to six years old) in the Dominican Republic. It is battling this situation through the Children's Care Center, and also works with the children's parents in order to support them in providing their children with the necessary care.