Asociación Nuevos Caminos offers opportunities for the future through scholarships and educational support
Quality education for children from marginalized neighborhoods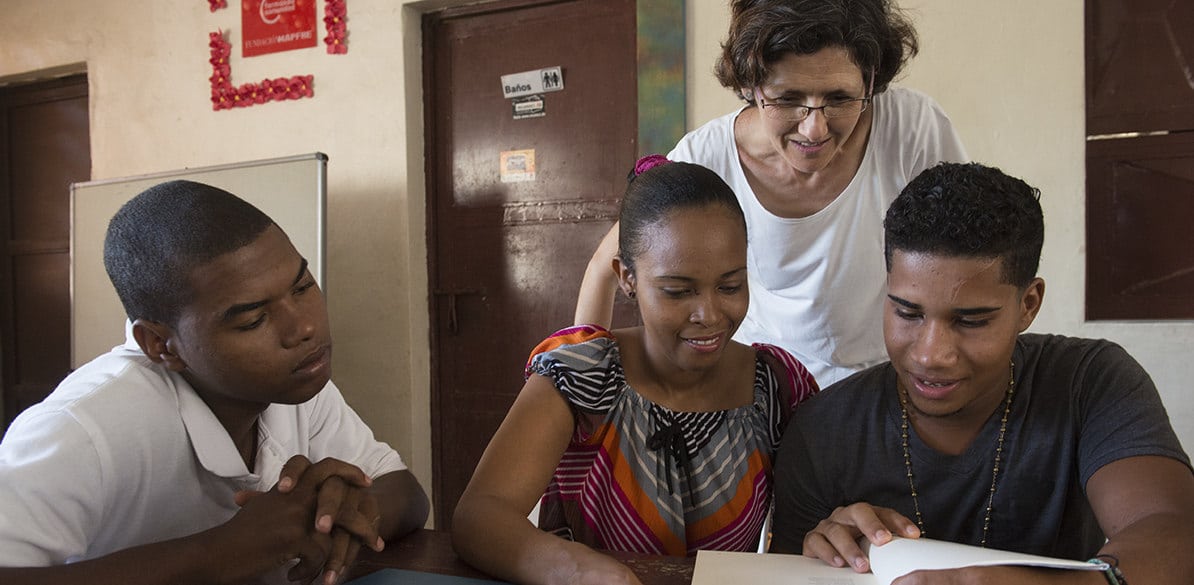 The Asociación Nuevos Caminos works, with the support of Fundación MAPFRE, in an educational program for children and young people in marginalized neighborhoods of Sabana Yegua and Azua.
This project, with which Fundación MAPFRE has been collaborating since 2013, serves 49 children and young people and aims to offer new opportunities to people in vulnerable situations, so that they can access quality education that will enable them to face their future with preparation and optimism.
Nuevos Caminos works through two main channels: the granting of scholarships for minors and vulnerable young people at the school in Azua and support for university students in Sabana Yegua, in order to cover the costs of their studies in the various courses in which they are enrolled, including transport.
Primary school students with scholarships attend the Salomé Ureña private school in Sabana Yegua and secondary school students study in Azua, at the San José and Buen Pastor private schools or at the polytechnic in Sabana Yegua. In total, 49 children and young people have benefited from this project, whose ultimate goal is to promote education as a tool for change and improvement of the human being.
The project also encourages adult beneficiaries to pass on their educational immersion to the rest of the community through adult literacy activities, tutoring for children and care for the elderly.