Asociación Manabí: fighting against violence and exclusion
This association works to build peace through education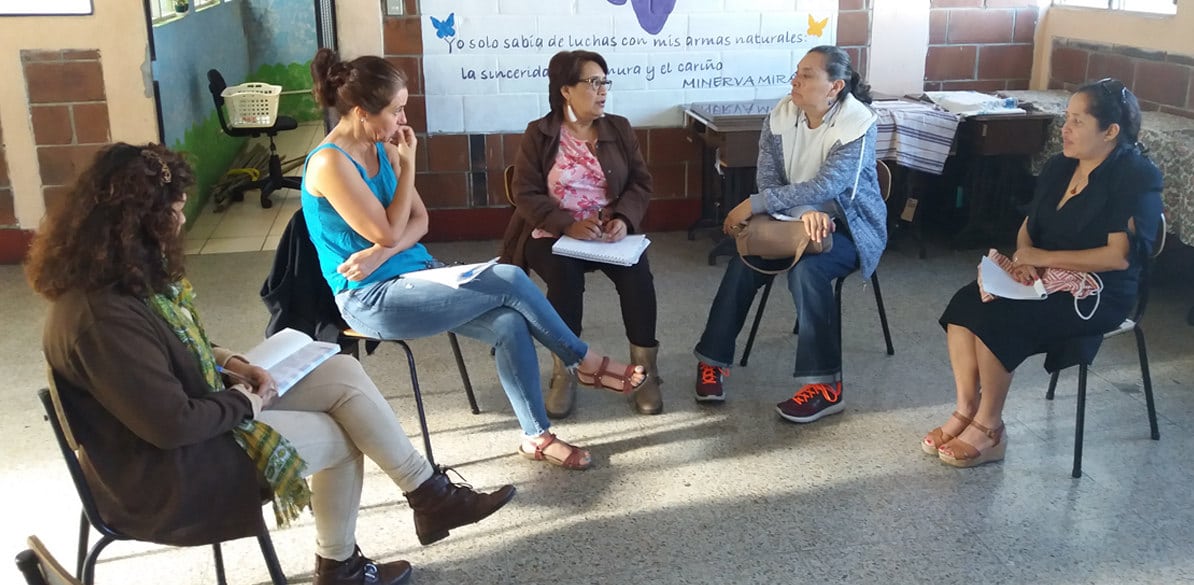 Fundación MAPFRE supports the Asociación Marabí in all its projects in Guatemala to build spaces for development, peace and understanding between communities.
Violence is everywhere in Guatemala and schools are no exception. The Asociación Manabí wants to reclaim schools as places in which to grow and learn and where violent situations do not affect the children's development.
To this end, it has a project that trains 20 women to educate children in the values of non-violence. All of them will follow a training course that will provide them with the necessary skills to carry out, in coordination with school teachers, activities that promote values of peaceful coexistence among the students. They will be working on these activities with children in the classroom.
Awareness continues to grow in homes as children take home messages against violence, involve parents and bring about a change in attitude towards violence within the family.
The Manabí association works to train women from the zone 7 neighborhoods of Guatemala City in entrepreneurship and to become geriatric nursing assistants. These women are suffering from social exclusion and extreme poverty and have been victims of domestic and social violence. The program includes training as "Geriatric Assistants", allowing these women to be eligible for jobs in this field. It also includes training in micro-entrepreneurial initiatives to enable them to offer their services on their own or in groups.
The training lasts 565 hours and includes guided and supervised internships in their neighborhoods, as well as transverse issues such as violence against women, gender equality, labor law, social rights and environmental sustainability in the urban environment.
The Asociación Manabí seeks to bring about cooperation in the development of the areas of education, job training, women's advancement, protection of children, health promotion, community strengthening, sustained social and economic development, as well as cooperation in developing cultural activities.