Unleashing the potential of teenage mothers in Las Claras, Panama
Thanks to Voces Vitales 98 teenage mothers and 98 babies are rebuilding their lives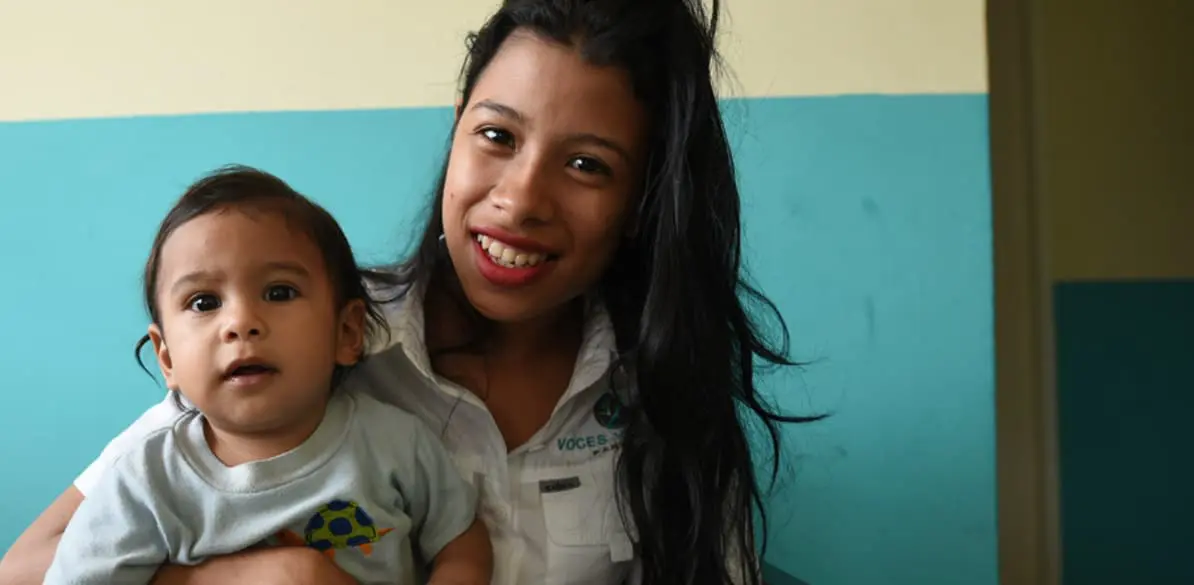 The high rates of teenage pregnancy jeopardize the transformational leadership of women in Panama. Young women repeat and perpetuate the poverty cycle and their children face the same bleak future as their mothers.
The Las Claras center is located in the Felipillo community, one of the most underprivileged communities in Panama City due to poverty and gang violence. In this center, 98 teenage mothers and 98 babies are rebuilding their lives. The goal is to empower these young people so they can develop their personal and professional talents under more favorable conditions and in this way they will be able to guarantee a future for themselves and their children. In order to do just this they operate within three areas: a psychosocial program, schooling, and technical and vocational training.
Voces Vitales wants to help these young people rebuild their life plans. In addition to getting them back into the educational cycle, they also offer young people comprehensive health services while working on childhood development and attachment. The girls learn to look after their health and accept their situation as mothers by strengthening their emotional bonds with their children.
The young people in las Claras become change agents. Taking university courses or gaining employment in well-known companies has a positive impact on their environment. They become examples of what hard work and self-improvement can achieve and this encourages other young people to follow in their footsteps. This intervention reaches families and even partners and therefore further increases the positive effect on the community.
In addition, the training they receive in the center helps them gain more self-respect and postpone their plans for having children until they have a stable life where they can enjoy a more mindful maternity.
Voces Vitales work on educational, social and economic empowerment for young mothers in a country in which a third of pregnancies occur in adolescence.