The Eugenia Ravasco Foundation fights against social exclusion in the Philippines
Protection, medical care, nutrition and education to help vulnerable families to integrate in their communities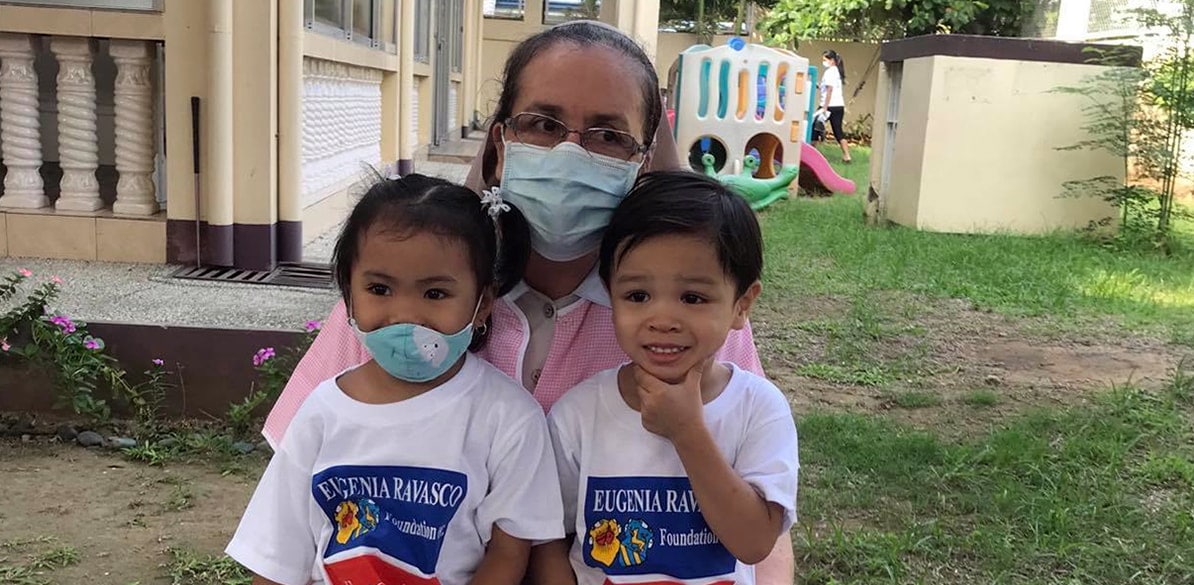 The Eugenia Ravasco Foundation is a day care center that was established by the congregation of the Sisters of the Sacred Hearts of Jesus and Mary. The institution is located in the municipality of Parañaque, a very densely-populated zone of Manila. The center is open to everyone, particularly the most underprivileged, who often live in slums with no access to basic healthcare services. Whenever there are fires or floods in these areas, many of the families are badly affected due to their overcrowded living conditions.
The Sisters look after everyone who needs help, although there is a particular focus on children. In this respect they have established a program that provides vaccines, information about healthy eating and basic teaching, the aim being to replicate it at home among their families. The idea is that the children will become agents of change for their communities.
Fundación MAPFRE supports the Sisters through the "Seeds of Hope" program so they can provide a space which, in their own words, is "clean, spacious, welcoming, safe, and comfortable; where children can feel safe, loved, respected and supported. Where families can feel that they belong to a community, helping them not to feel excluded, to take responsibility and collaborate in the different activities planned for the welfare of their children."
We also contribute towards a fund for special and emergency assistance through which the Foundation helps pregnant women and senior citizens without sufficient economic resources to attend medical check-ups, buy medication, etc. Spiritual and economic support is also offered to people who have lost a loved one, or who have lost all their material belongings in one of the many natural disasters that affect this region.