Hogares Teresa Toda offers comprehensive education to girls and young people in Puerto Rico
Improving their educational skills has an impact on improving their future opportunities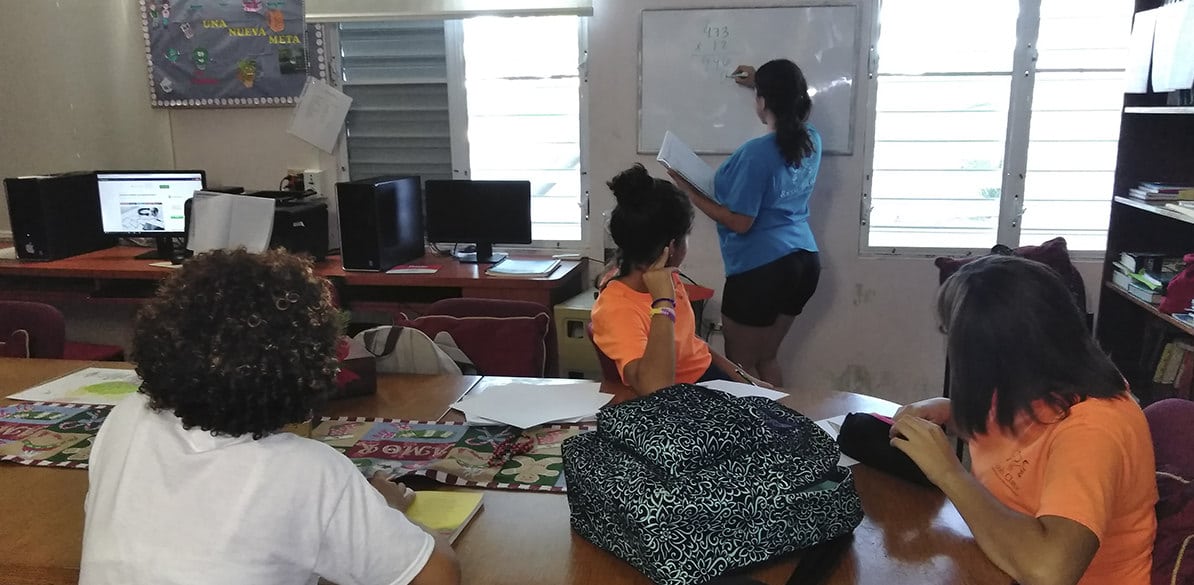 The Hogares Teresa Toda organization, with Fundación MAPFRE's support, has rolled out a project in Puerto Rico for 25 girls and young women between the ages of 6 and 17.
The goal of this project is to offer the children the comprehensive education needed to prevent them from dropping out of school and all of the negative consequences that go with it. The project will focus, above all, on improving academic achievement in the subjects of Spanish, English, math, science and social studies.
The girls taking part in the project will attend tutoring sessions in the afternoon so their progress can be monitored. They will also receive medical care and will take part in other activities. These measures will lead to an improved personal and professional quality of life.
Hogares Teresa Toda is a non-profit organization which seeks to provide a permanent Home for girls and young women where they are surrounded by love, maternal care and support. It aims to offer comprehensive personal training and to develop women who are independent and productive members of society.