Videos for an independent life
Our volunteers show people with intellectual disabilities how to cook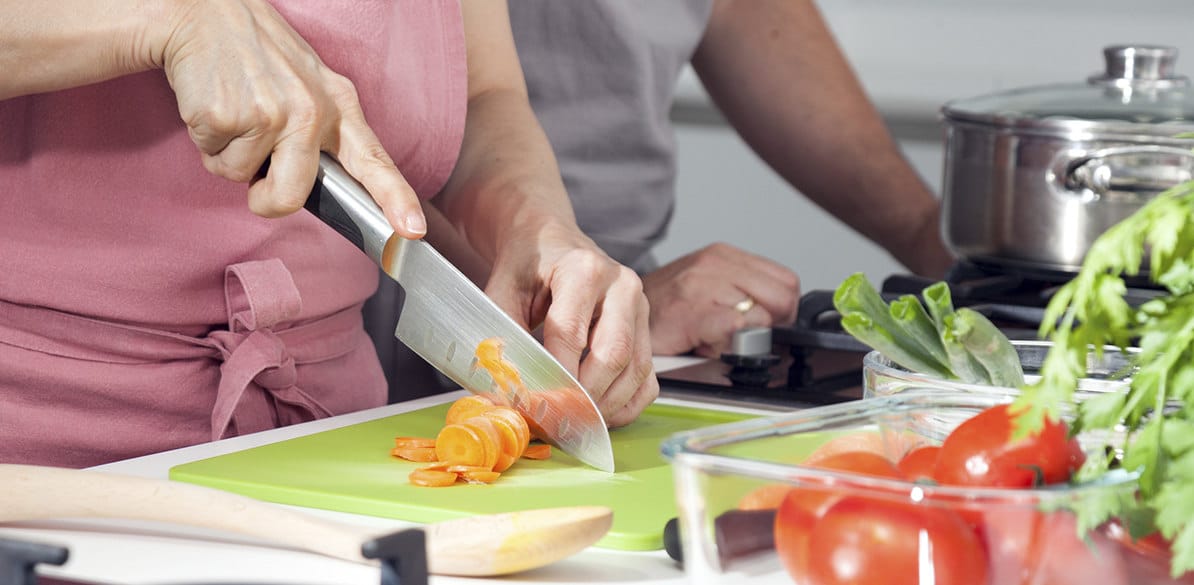 In the current situation, when it is so important to keep a distance from other people, Fundación MAPFRE's volunteers are aware of how equally important it is to keep in close contact with the people who need their help.
The Talismán Association's Independent Life project supports people with intellectual disabilities through a series of videos recorded by our volunteers that teach them how to perform different household tasks.
Each volunteer records a short video on their smartphone and the Talismán Association takes care of uploading it to their social media. The cooking workshop, for example, features short clips of the volunteers showing how to make simple dishes. There are also workshops with videos showing how to make a bed, lay the table, do the ironing, etc.
This project, which aims to encourage people with intellectual disabilities to live an independent life, enables our volunteers to have a presence in their lives despite social distancing and to support them through the social media.