Our volunteers collaborate with "Digitalizadas" (Digitized)
For women's employability and entrepreneurship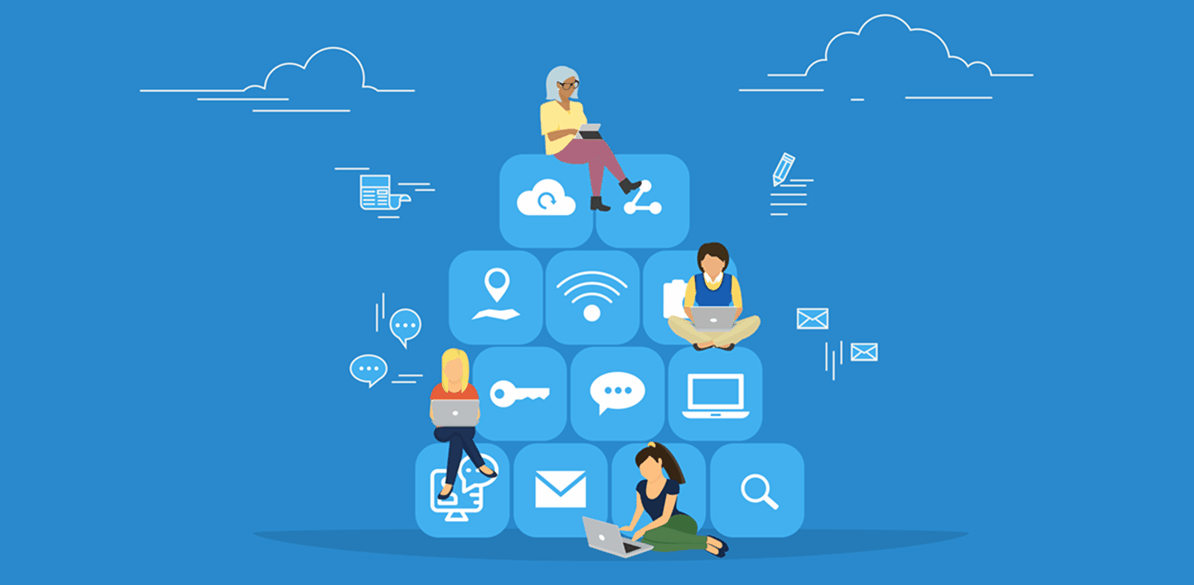 When we talk about Digitalizadas we talk about encouraging, supporting and promoting the incorporation into the labor market or the business world of many women who do not dare to do so or simply do not know where to start. The aim of this project is to enhance their participation, employability and entrepreneurship by promoting the acquisition of digital skills. In addition to reducing the digital divide, Digitalizadas promotes family reconciliation, so necessary in this period of crisis caused by COVID-19.
This project of Fundación Cibervoluntarios, Fundación Mujeres and Google.org, which has already trained thousands of women, now has the collaboration and support of Fundación MAPFRE volunteers.
Volunteers with knowledge in the areas of human resources, business management, communication and marketing have developed a specific work plan so that the 50 digitizing participants can enhance their personal and professional qualities to find a job or improve the one they have, or learn how to start up an entrepreneurial idea. Our volunteers help them to train in the use of technological tools and applications that are available to them and that are necessary to access the labor market or to set up their own business.
With the Employability Enhancement Plan, our volunteers teach the digitizers how to make a CV, to identify one's own qualities, or to focus on the right kind of job for one's own training. The Entrepreneurship Support Plan also explains how to make a business plan or a market study. For three months, each volunteer and the assigned digitizer will have a weekly online follow-up session, via video call or video conference, lasting approximately one hour.
In addition, Digitalizadas organizes and promotes different events aimed at promoting the empowerment of women and facilitating the improvement of their employability and the start-up of their business projects.
Our goal is to facilitate women's access to employment and support their business initiatives.