Paul Strand
JUN.03.2015 ──────── AUG.23.2015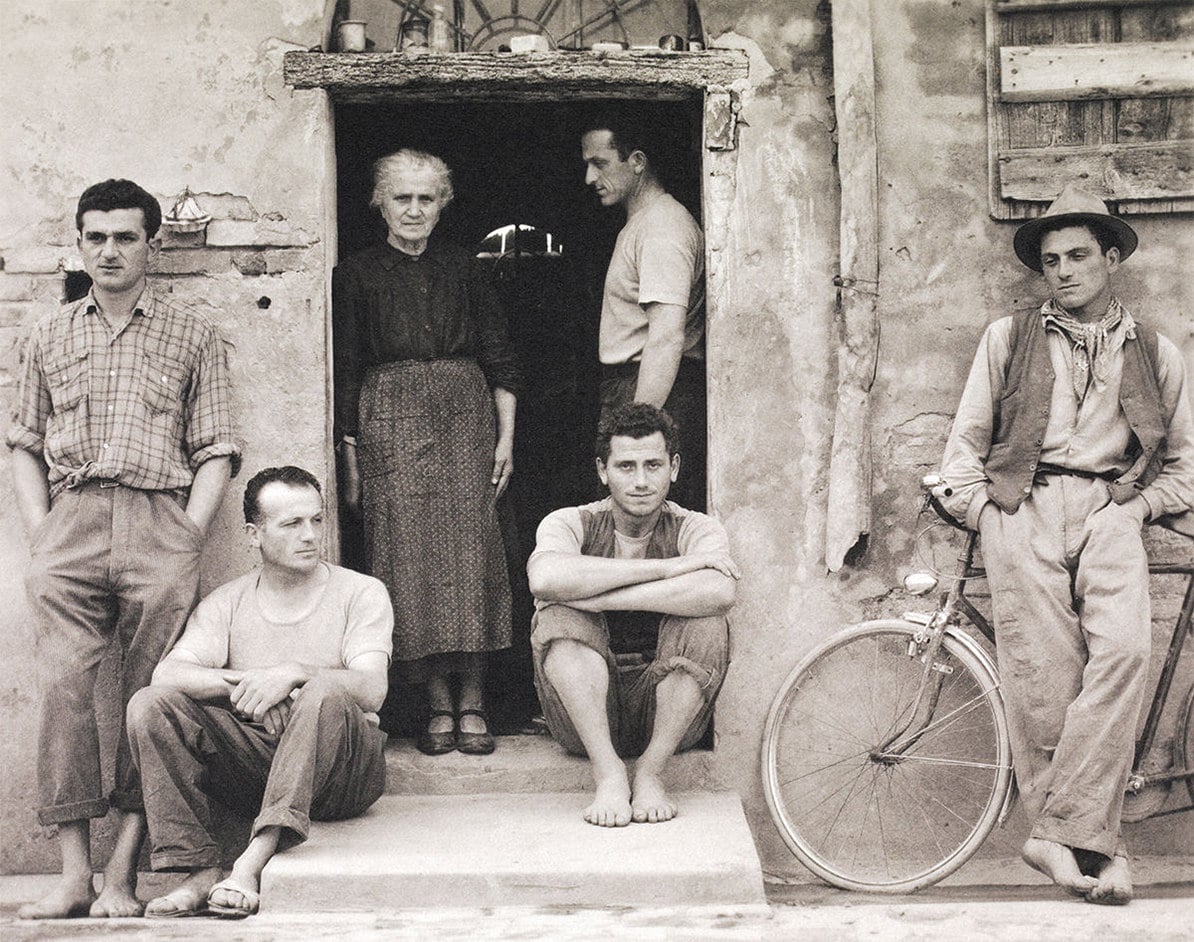 The family, Luzzara, Italy, 1953
© Aperture Foundation, Inc., Paul Strand Archive
© Fundación MAPFRE COLLECTIONS
Exhibition
JUN.03.2015 ── AUG.23.2015
Paul Strand's work always had a markedly social and political commitment and motivation. This exhibition analyzed this side of Strand's work in detail and dealt with the artist's interest in both contemporary painting and the discovery of photography as an essential medium for expressing modernity.
Although Paul Strand is one of the undeniable maestros of photography, his work, however, is not yet well known in Spain. With this exhibition we wanted to show the general public the work of this major photographer and also bring our own collections into focus given that since 2011 our photography collection has contained more than a hundred of Paul Strand's photographs, the majority of which are vintage shots. This means we are currently the European institution with the most extensive and varied collection of the photographer's works.
The exhibition brought together over 200 works from important museum and private collections, including the Philadelphia Museum of Art, which contains the most comprehensive collection of Strand's work. Furthermore, during the exhibition, there was also a screening held of the first film the artist ever made: Manhatta, from 1921.
The international tour of this exhibit was organized by the Philadelphia Museum of Art in conjunction with Fundación MAPFRE and was made possible thanks to the Terra Foundation for American Art.
The exhibition
Born in New York, Strand started studying with the socially committed photographer Lewis Hine at the Ethical Culture School of New York, between 1907 and 1909. He subsequently forged a strong friendship with Alfred Stieglitz, also a photographer and pioneer in the introduction of modern art in the United States. Strand managed to unite these two powerful influences and studied the camera's possibilities far more profoundly than any other artist prior to 1920. From then on, he explored photography's potential as an instrument for overcoming mere human vision through intimate and detailed portraits, and through capturing nuance in mechanical and natural forms.
Since the 1930s, on his many trips to the southwestern United States, Canada and Mexico he developed projects focused on specific communities, studies of villages through their people and the cultural elements identifying them. Strand continued to focus on this kind of work for the rest of his career, with series on New England, France, Italy, the Hebrides, Egypt, Morocco, Romania and Ghana, which were published in widely available books.
The exhibition took us on a chronological tour of the six decades spanning the photographer's career from the 1910s to the 1960s and was organized into three major sections which recounted his initial efforts to establish photography as a key form of independent artistic expression, and his series of portraits of people and places which were often made into printed books.