Resonances. Fundación MAPFRE Collections
MAY.26.2022    ────────      SEP.04.2022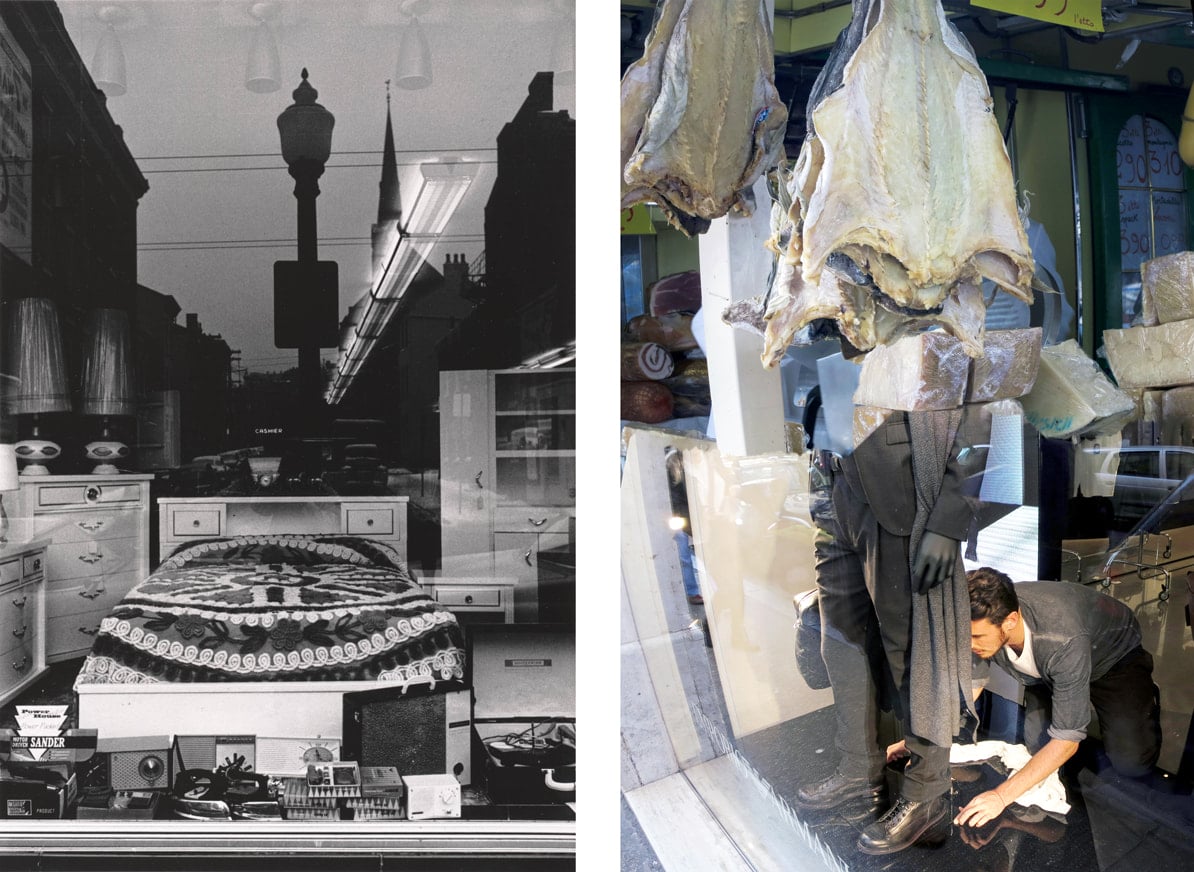 Lee Friedlander
Cincinnati, 1963
Fundación MAPFRE Collections
© Lee Friedlander, courtesy Fraenkel Gallery, San Francisco and Luhring Augustine, New York
 
Miguel Ángel Tornero
Untitled (the random series -romananzo-), 2013
© Miguel Ángel Tornero, VEGAP 2022
Exhibition
MAY.26.2022    ──    SEP.04.2022
Where
KBr Photography Center
Avenida Litoral, 30 – 08005 Barcelona
Tel: +34 93 272 31 80
Opening times:
Mondays (except holidays): Closed.
Tuesday to Sundays (and holidays): 11 am – 8 pm
Closed:
December 25th, January 1st and 6th
Limited opening hours:
December 24th and 31th, January 5th: 11 am – 3 pm
*The evacuation of the hall starts 10 minutes before closing time. Last access (7:30 pm) only allows a 20 minutes tour to the exhibitions.
Audio-guides
Available online in Spanish, Catalan and English. Accessible via mobile without downloads or installations.
Also available in audio device obtainable in the hall (if available).
Price: €4
Accessibility
Ramp for wheelchair access – The three floors of the hall are accessed by a generously-sized elevator.
An exhibition of Fundación MAPFRE's photographic repository is held annually as part of the programming for Espai 2 at KBr. On this occasion Joan Fontcuberta has been invited to be the show's curator and create an exhibition discourse based on the collection. This new interpretation—which differs from usual understandings—will allow for our repository to live on through time as it dialogues and is confronted with new artists and images, granting  the possibility of generating new perspectives.
Curator: Joan Fontcuberta
Resonances. Fundación MAPFRE Collections
Select an option
Ticket PLUS
TICKET and AUDIO GUIDE for Bleda y Rosa (there is not audioguide to Resonances). The audio guide is accessible online, from the Smartphone, without downloads or installations. An audio device can also be requested in the room (if available).
Price: GENERAL PLUS: €9. REDUCED PLUS: €7. Tuesdays (except holidays): €4.
Does not include headphones. You can add them (€1) during the online purchase or at the ticket office. For sustainability reasons we recommend you to bring your own headphones.
Individual
Access to Bleda y Rosa and Resonances. Fundación MAPFRE Collections.
General admission: €5. Reduced ticket beneficiaries: €3.
Free Access (€0): Tuesdays (except holidays).
Commented Tour
Cultural mediation is one of the most dynamic and effective instruments used by Museums to provide their visitors a better understanding of exhibitions.
In a brief explanation (15-20 min. approx.), our mediation team shares with interested visitors concepts and information to go in depth in the evaluation and enjoyment of the exhibited works. Explanations in Spanish.
Hours: Wednesdays and Thursdays: 4-8 pm | Fridays and Saturdays: 12-2 pm and 4-8 pm. | Sundays and Hollidays: 12-2 pm.
No additional cost upon ticket. Information at reception desk.
MAPFRE Clients
MAPFRE offers to its policyholders 2 free tickets (4 if Platinum Client) to visit Bleda y Rosa and Resonances. Fundación MAPFRE Collections.
To obtain courtesy tickets of MAPFRE, access the online ticket office and follow the purchase process. Before payment, the program will request your ID and will automatically activate the free tickets that correspond to you.
You can also get them at the ticket office in the room, presenting your ID.
Invitations must be used in a single visit.
Any question you have, please check these simple Instructions.
Collaborating Entities
If you belong to any of the entities that collaborate with Fundación MAPFRE, you must obtain your reduced ticket (€ 1 or €3) at the ticket office in the room.
Audioguides
If you have already purchased a individual ticket and want to add the audio guide, you can purchase it here. Price: 4 €
The audio guide is accessible online, from your Smartphone, without downloads or installations. An audio device can also be requested in the room (if available).
Does not incluye headphones. You can add them (€1) during the online purchase or at the ticket office. For sustainability reasons we recommend you to bring your own headphones.
Groups
It's mandatory for the group to have a guide or person in charge. To request a guide from the Foundation, ask please for information and rates to: infokbr@fundacionmapfre.org
The group must be made up of a minimum of 6 pax and a maximum of 15 pax. (guide included)
Wednesdays: 4 pm - 4:30 pm - 5 pm.
The formalization of the reservation implies the acceptance of these Rules for external groups.
Tickets changes or returns are not allowed except for justified force majeure.
Due to conservation needs, the rooms maintain a constant temperature of 21º, so it is possible that during the visit it is convenient to bring some light warm clothing.
Fundación MAPFRE is not responsible for the rates, schedules and other information applied on the websites of other entities where tickets for their exhibitions can be purchased.
One of the definitions of resonance refers to artistic resonance. As noted by the exhibition's curator: it involves "a game of correspondences that establishes an affinity between different works, generating a dialogue between their respective authors and production periods."
In line with this definition, Joan Fontcuberta has brought forth works by artists such as Lee Friedlander, Garry Winogrand, Helen Lewitt, Robert Adams, Diane Arbus and Emmet Gowin that belong to Fundación MAPFRE's collection and has placed them in a dialogue with different contemporary artists with the intention of defossilizing them; extracting the classic works from the past and allowing them to speak of the present.
Aside from the reverberations that occur between artists, the exhibition aims to highlight the path that goes from photography to post-photography. During its inception the medium promised memory and truth. Now, in the age of social networks and the internet, we all have a phone which allows us to capture instants.
Images can be downloaded from Google, computers are subject to being hacked, and we reconstruct the truth according to our own needs. The new uses of this medium have led to a transformation of the standards and values by which we govern our daily lives. In contrast, numerous artists try to highlight such issues focusing their work on subjects including the ethics of image, the absence of privacy, oversaturation, the substitution of real life for a life on a screen, the paradigmatic shifts that are occurring, and the way in which we have adapted to these new paradigms in the digital age.
New American Documentalists (1960 and 1979): In 1967 John Szarkowski–one of the key actors in the institutionalization of the photographic medium during his tenure as conservator at MoMA in New York—organized the exhibition entitled New Documents. The photographers whose works were exhibited at the show—Lee Friedlander, Garry Winogrand and Diane Arbus—left the romanticism of the prior generation behind which was characterized by artists producing their images at the service of a social cause in an effort to capture what was wrong in the world while approaching documentalism in a different way. The goal was no longer that of reforming life but instead getting to know it, whether objectively or subjectively. This exhibition also includes works by Emmet Gowin, Helen Lewitt, and Robert Adams which—along with those by the aforementioned authors—"resonate" with pieces by other artists who are involved in contemporary practices such as Paolo Cirio, Juana Gost, Kurt Caviezel, Jon Rafman, Joachim Schmid and Miguel Ángel Tornero.
From Analog to Digital: Post-photography or e-photography encompasses all the recent phenomena of cybernetic reproduction and analog image mass media. This type of photography can be tampered with, contaminated, modified, and faked from phones, tablets, and computers. Any user equipped with one of these devices has access to said transformations. The monument or city being visited is no longer important. What matters instead is the selfie each individual takes when visiting them. This way of using the medium has not only transformed photography itself, but has also changed how we perceive and experience the world.
Post-photography: Post-photography frequently carries an anti-aesthetic claim and uses the medium as a mere producer of social articulation. The shift from analog to digital and the rise of social networks have allowed viewers to observe wars, fires, and natural disasters live through Twitter or Instagram. One can contemplate any number of atrocities taking place in real time on the internet from their couch at home with very little effort. This has its advantages, but also many inconveniences: over-information, anesthesia, the aesthetization of horror, and may generate something Claude Lazmann refused to do while filming Shoah (1985); the production of souvenirs of war for consumers of conflict. Today photography is a double-edged sword that is frequently used for a purpose that is at odds with what it was initially intended to do: capture truth and memory. Post-photography has not eliminated photography; instead it has broadened its range of action, relegating whatever it is used to substitute. 
If you would like to contact the Communication Department to request the press dossier, high-resolution images or for any other matter, please complete the form below, giving the name of the medium/media for which you require this information.