More antigen tests in September
We will continue to offer this service throughout the month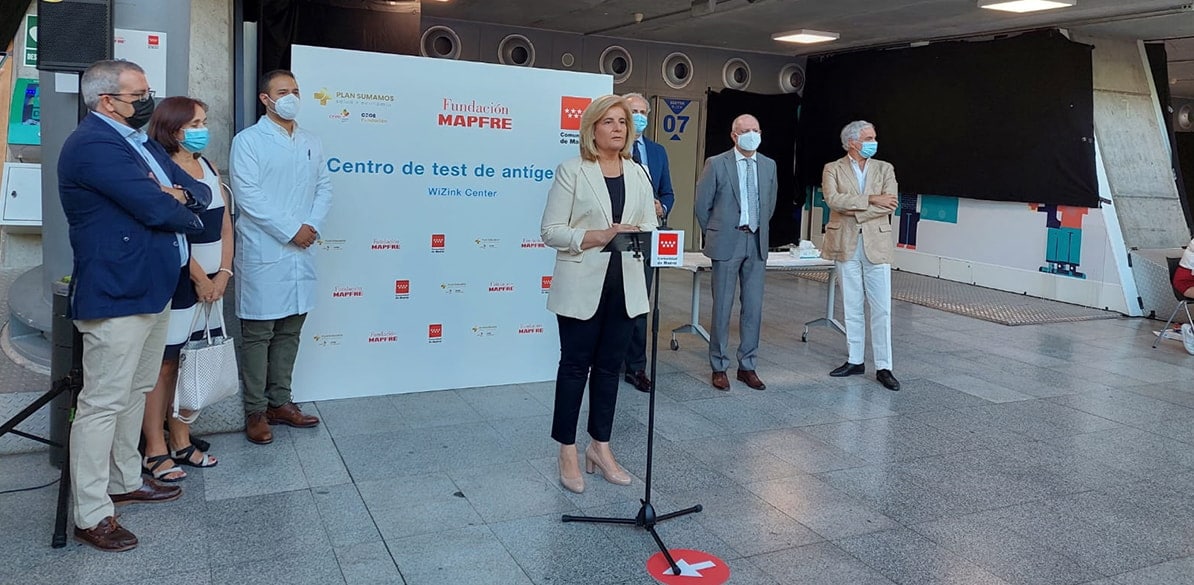 One of the ways of slowing down the spread of coronavirus is the early detection of COVID-19 cases to stop the virus from being transmitted.
For this reason, as part of the actions we are taking to alleviate the impact of the pandemic, during the whole of August we supported the testing facility at the Wizink Center by sponsoring the teams of healthcare professionals who carried out the antigen tests with the tests provided by the Ministry of Health.
The 19,300 Madrid residents who went along to the Wizink Center at 90, Calle Goya in Madrid between 9am and 9pm were given a quick, simple and free test to find out whether or not they were positive for COVID-19.
The success of this initiative, in which we worked alongside the Community of Madrid, the CEOE Foundation and the Business Confederation of Madrid (CEIM), has encouraged us to maintain the service throughout September.
If you would like to collaborate in the fight against COVID-19, make an appointment now at https://gestiona7.madrid.org/CTAC_CITA/TESTCOVID. If you come along without an appointment, we will test you as soon as space is available at the Center.
Once the test has been done, we will provide you with an official Ministry of Health document accrediting the result.
We look forward to seeing you at the Wizink Center before 30 September!