Art and culture for a new society
Tod@s unid@s in a very special Museum Week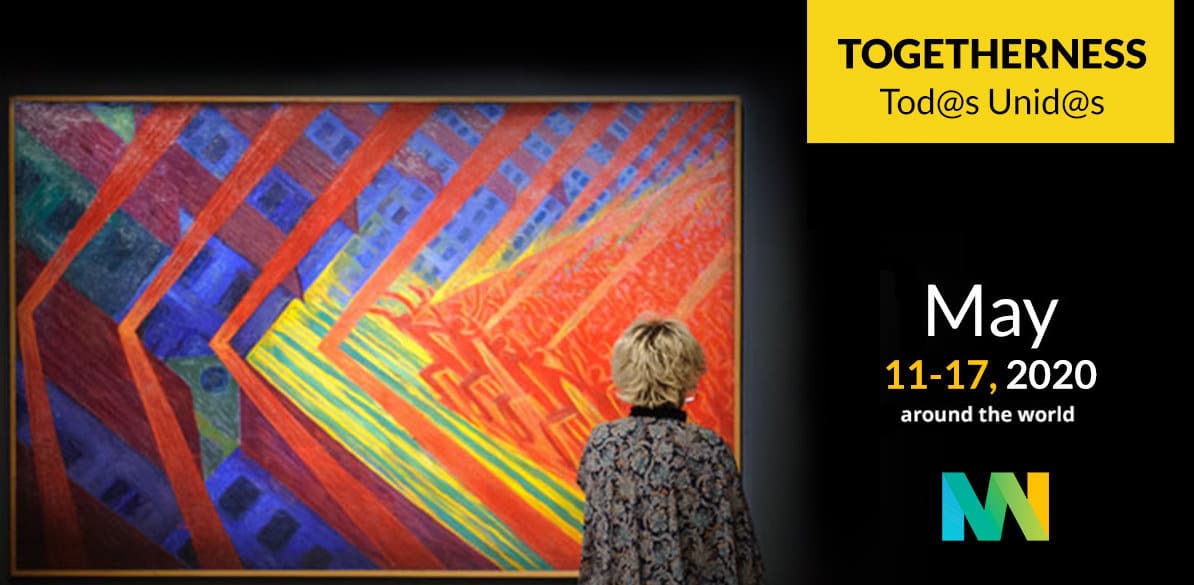 Reality prevails and therefore, Museum Week 2020 comes with a renewed focus. With the hashtag "togetherness" (Tod@s Unid@s) and under exceptional circumstances, cultural institutions around the world remind us that only together can we face the challenges of the 21st century.
At Fundación MAPFRE we believe in the transformative capacity of culture and art and we work to reach all the people who make up our society through the works of the artists in our collections, our exhibitions and our activities. And that sense of community drives us, more than ever, to join the Museum Week initiative to share who we are, to reaffirm that together we can recover, to send a message of thanks and encouragement to all those who are fighting against COVID-19.
Follow our profiles on Twitter and Instagram this week. Every day we will share new content.
#HeroesMW: we tell you who our Neighborhood Superheroes are.
#CultureInQuarantineMW: we invite you to imitate works from our exhibition Portraits.
#TogetherMW: let yourself be transformed by art.
#MuseumMomentsMW: meet the workers of Fundación MAPFRE Culture.
#ClimateMW: the authors of our collections tell us how they see the relationship of people with our planet.
#TechnologyMW: technology helps us to be more united, no matter where we are. We create community.
#DreamsMW: We face our future together. Tell us about it, we´re listening.
We are our collections, our workers and our community. Get to know us. Join the Museum Week.