Child safety education: unfinished business?
Improve your knowledge of child road safety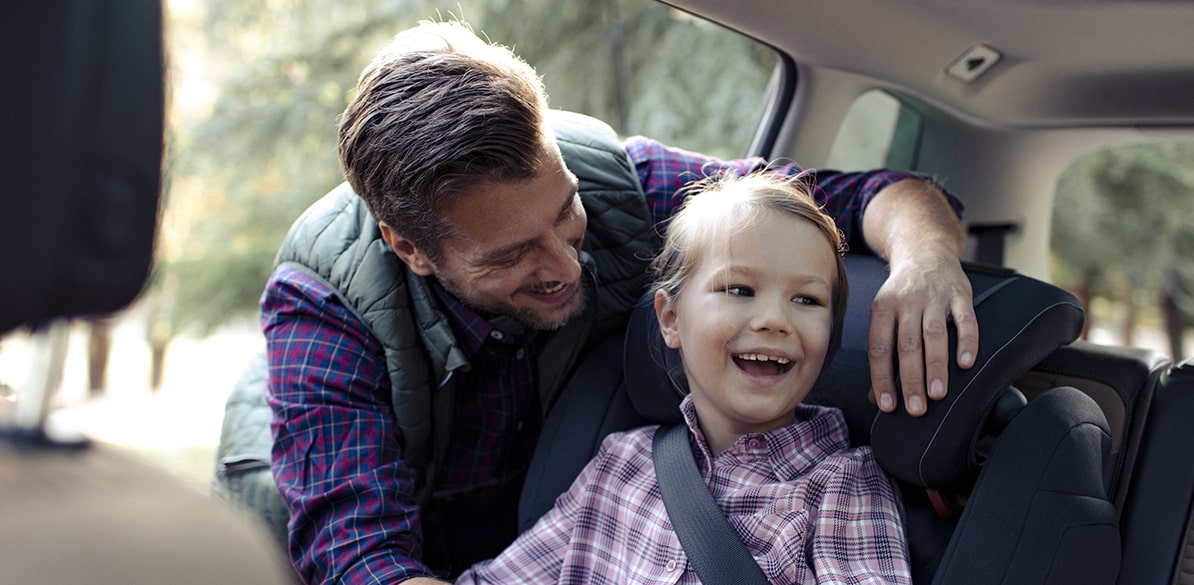 Child seats became mandatory in Spain in the early 2000s. For a generation of parents who themselves travelled with no seat belts in the car, sleeping stretched out on the back seat, or even in the loading space of a van, the concept of child restraints and child safety has been difficult to take on board.
It is clear that the use of restraint systems is based on education, particularly road safety education. And by this, we are not only referring to the road safety training that may be provided in schools, but also to what parents do every day by putting their children in child seats, securing them correctly and fastening their seat belts.
A child who has always been in a child seat, like today's kids, would never even think of riding in a vehicle without the correct restraint, and as an adult, they will not see seat belts as an option, but as absolutely essential. In fact, if fines for not wearing a seatbelt disappeared in the future, the use of seatbelts would probably not decrease. And that indicates that we have done things right.
However, given the widespread use of child restraint systems, and the needs of parents, childcare experts, and professionals from other sectors, there are increasing numbers of people interested in improving their knowledge of child safety.
We would like to make three suggestions that we consider very worthwhile in terms of improving your knowledge of child safety, whether you are a private individual or a professional:
Firstly, for those parents who wish to learn how to properly secure their children, Jesús Rodríguez, from Seguridad Vial en Familia offers very interesting courses, both in person and online, where, in short sessions, he explains the basic concepts of child restraint systems as well as how to install and use them.
The second course we recommend is the one given by AESVI. It is mainly aimed at shop staff. It reviews the regulations, biomechanics and installation of child restraint systems.
Finally, for shop staff and professionals in any sector, including doctors and road safety specialists, there is the Advanced Course in Child Safety, taught at the University of Comillas ICAI in Madrid and directed by Francisco López Valdés, a renowned researcher in pediatric biomechanics. This is a 20-hour course that touches on legislation and regulations, as well as pediatric biomechanics and impact dynamics. This program is now in its third edition, and includes practical training in an impact laboratory.
It is clear that, today, there are several interesting child-safety training options in Spain, depending on the starting level and the knowledge we want to obtain.