Start up your own Community Foundation
Present it at the second Call for the Support Program to Set Up Community Foundations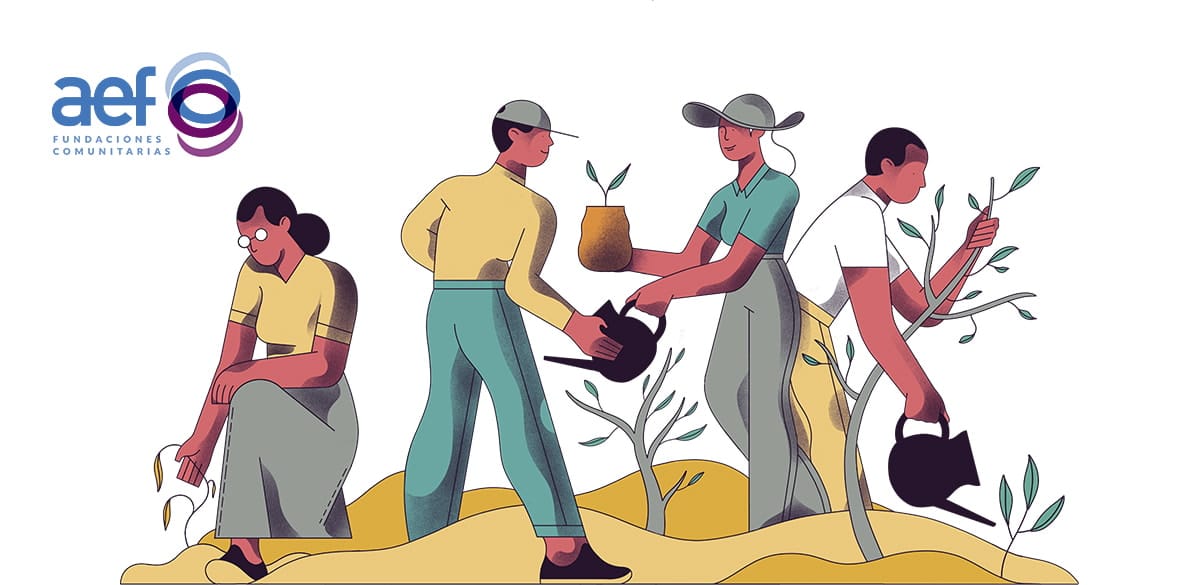 The first thing you need to know is what a Community Foundation is all about: it is a non-profit organization whose purpose is to strengthen and articulate the community in which it works – towns, counties, small cities or neighborhoods – by channeling resources and skills to address the needs or initiatives of common interest to that community.
To set up or relaunch a foundation of this type, it needs to fulfil a number of requirements: it must be a truly local and collaborative organization; it must be able to listen fully to the community; to understand and help donors to contribute resources; to unite the social organizations in the region, and to thoroughly investigate all the community's needs and opportunities.
At this second call for the Support Program to Set Up Community Foundations, the Spanish Association of Foundations (AEF), in collaboration with the Charles Stewart Mott Foundation and with the support of the Daniel and Nina Carasso Foundation, aims to incentivize this innovative international organizational model.
In doing so, it offers support for the creation or relaunch of a foundation; assistance in defining its feasibility plan, strategic plan, impact program and measurement indicators; monitoring to fine-tune the processes of fundraising, activating local resources, listening to people and identifying needs and solutions; skills training for the advanced management of a community foundation; active participation in the national and international community of Community Foundations, events and study visits; and co-funding of operating expenses for the first year after the Foundation has been established or relaunched.
To find out more, you can take part in the informative online sessions organized by the AEF, for which you can register on their website.
With a Community Foundation you can contribute to the wellbeing of your own community. Register here.