Miró on poetry to celebrate International Museum Day
"If I have got any aesthetic talent, above it it is due to music and poetry". Joan Miró 1956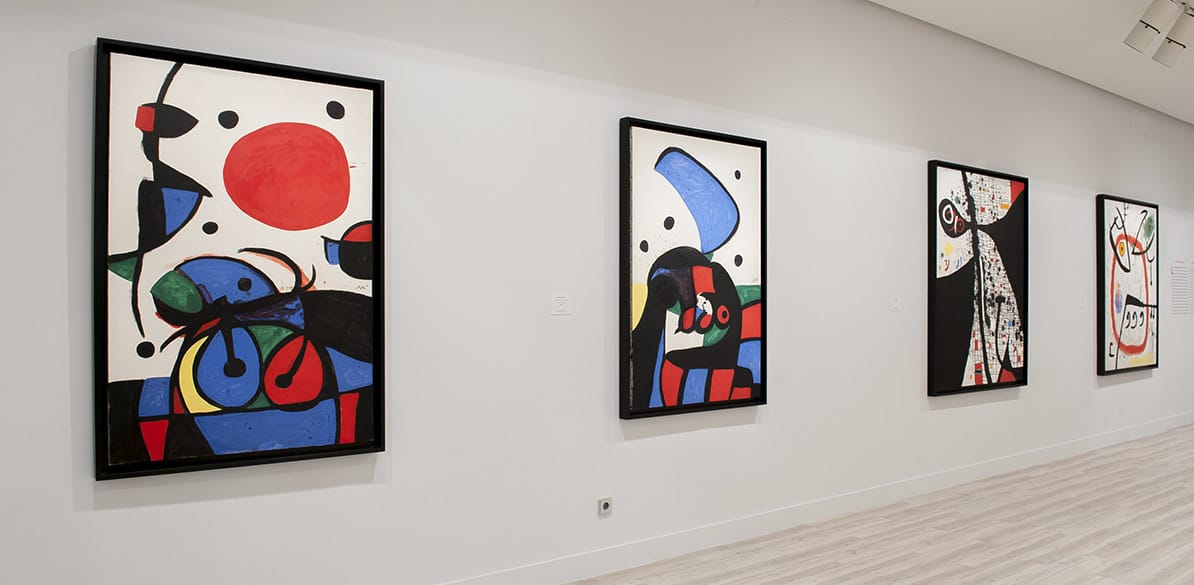 We would like to celebrate International Museum Day by providing you with an activity in which poetry will help us to get closer to Joan Miró's art.
Several of these theatrical mediation sessions will be held throughout the day in the Miró Space in Fundación MAPFRE'S Roceletos Exhibition Hall.
The sessions will be held at the following times:
From 11:30 to 13:30
From 18:00 to 20:00
Joan Miró believed there was no difference between visual poetry and written poetry. In fact, rather than painting pictures, the artist painted poems.
This relationship is even evident in his literary tastes. In his library, today deposited at the Foundation bearing his name, we can work work by numerous Catalan poets such as .V. Foix, Joan Salvat-Papasseit, Joan Brossa, Salvador Espriu, Joan Perucho and Pere Gimferrer.
Enjoy this unique experience with us