Enjoy the outdoors and the sunshine without any surprises
Health tips for Easter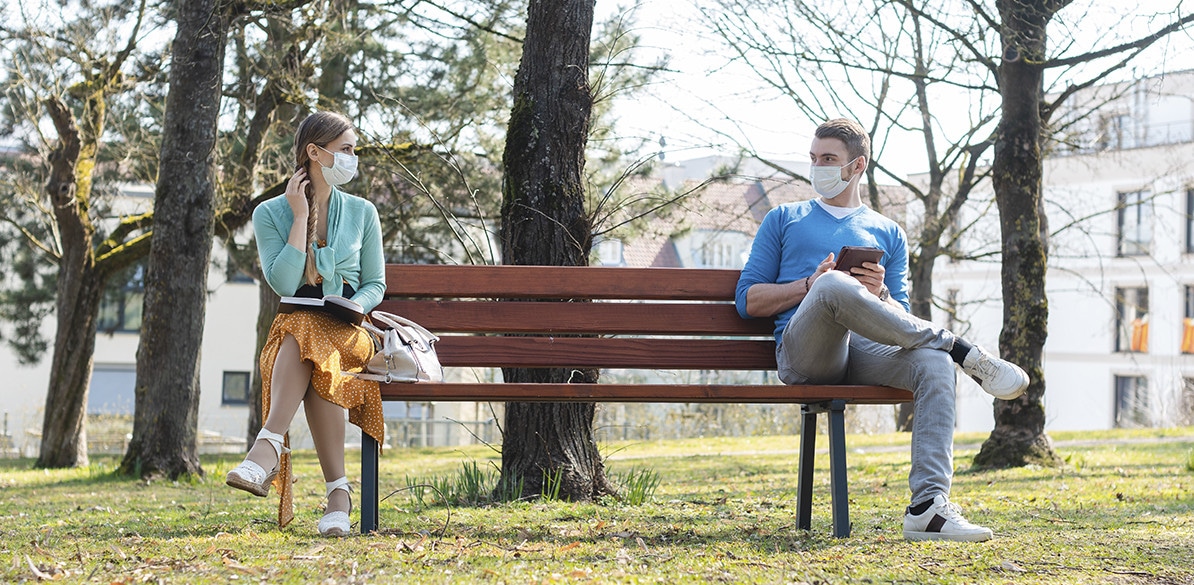 Spring has arrived and so has Easter. After the cold winter months, you're eager to go out and spend time outdoors. With the restrictions due to the pandemic you will not be able to travel outside your region, but you will definitely be able to get out of the house and enjoy nature, visit the mountains or stroll through a park. No matter if it's sunny or raining, be well prepared and have fun.
In addition to the health recommendations set by public administrations, here are some tips to let you disconnect and enjoy yourself while also staying safe.
Do not leave home without your mask, and remember that for outdoor exercise or walks in the countryside or the park, surgical masks are the most advisable, as they are not so tight and they provide better perspiration. We also recommend you take a spare mask in case yours gets dirty or wet.
Maintain at all times the social safety distance recommended by health authorities to avoid contagion.
Always apply a high factor sun protection, at least 30 SPF, as masks do not protect from the sun and, as winter has just finished, our skin needs more protection and care these days.
Don't expose children under six months of age to the sun and, after that age, use creams with a protection factor based on zinc or titanium dioxide.
Wash your hands properly with soap and water before touching the mask. Be especially careful if using hydroalcoholic gel, as its high concentration of alcohol could cause skin irritation if used when exposed to the sun.
The use of make-up is not recommended. As you know, the mask creates a warm and humid feeling on your face, which increases if the sun is directly on your face, so if you are wearing make-up this will cause an occlusive effect that could cause infections or irritations.
Use appropriate clothing and footwear when going on your outings. Breathable and comfortable clothing is recommended.
If you do physical activity, do not forget to warm up and stretch your muscles and joints properly before each exercise, and at the end, do a gentle recovery and stretch your muscles again.
It's important that you hydrate properly and drink water every few minutes.
Follow our advice and you will enjoy an Easter in the fresh air. Look after yourself.